Process of Print Competitions
Kelly Brown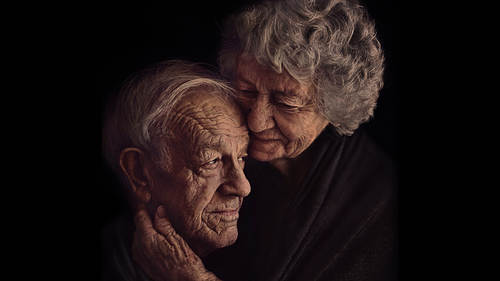 Process of Print Competitions
Kelly Brown
Lesson Info
39. Process of Print Competitions
Photography contests follow a specific pattern. Pinpoint the difference between print and digital competitions, then walk through the process of preparing an image for a print competition.
Lesson Info
Process of Print Competitions
When it comes to that process of entering a competition, there's nothing more nerveracking than putting yourself out there for judgment. I can't explain that feeling that you actually get when you submit that photo, but then when you actually get to sit there and watch it get judged, whether it's online or in person, and you almost feel your heart in your throat because you just want one of those five judges on that panel to see something. To see something, because when they all submit their scores, you're getting the average of those scores, so you just need at least one person to go, "You know what? "I see something here. This is pretty amazing." So I'm gonna talk a little bit about that process of print competitions, and how you go about entering. There are a lot of online competitions. We have our own one, which is called The Rise International Photography Awards. And then there's the print competitions, like I mentioned, WPPI. And throughout the world, local associations also have...
their own local competitions which are extremely educational as well. But what happens is, when you submit that entry online, you know, if it's an online competition, away it goes. It's being judged on a digital platform. Hopefully those judges are judging on calibrated monitors, so they're seeing exactly what it is that you're submitting from your computer. If you're entering a print competition, you usually, nine times out of 10, have to submit a digital format of that as well. So in most cases you submit the digital image first, and then you have to go and print your image, make sure it's printed properly, which I'm gonna talk about in a minute. And then you've gotta have that matted and presented before you can ship it off to that competition. And there's always deadlines, and then if you're like me, you're usually leaving it 'til the last minute. (laughs) I remember one year, not so long ago, I actually took a photograph the day that deadlines closed, and I spent three minutes editing it, and I submitted it, and it won the category. (laughs) (audience laughs) But I also recently read a blog post by a very well known photographer, and he had an image printed at, I think it was Walgreens, and submitted that. So, now I'm not gonna recommend that, but I am gonna talk to you about that process of what to consider when it comes to entering print competitions. Because there's so much, and not only have we been talking about impact, creativity, and all of those things throughout the previous segments with our five shoots, and creating beautiful storytelling portraiture, but this is what kind of led me down my path of entering competitions. When I first entered, I submitted pretty photographs. And I got some okay scores, because in terms of what else was being submitted in those same categories, they stood out in terms of the technical excellence, in terms of the quality of the print, but there wasn't anything really to them. They were just a pretty picture. So, you kinda have to decide how much impact do you wanna have on a judge. And it's those storytelling elements that come through in a photograph that really make those judges kind of read into it, tell their own story. And some of you have looked at some of my images that I've taken over the past few days, and seen things in it, or interpreted into an element of your own, and come up with your own idea, which is really fascinating. And the one thing I love the most when I'm sitting there and watching judging, is when they start to comment on an image, and their interpretation of it comes out. It's like, well that wasn't really my goal, but that's pretty cool that they actually saw that, because they're reading into it, and you can't read into an image unless you are trying to portray a story. So it's really important, and that's what led me down that storytelling path. So I started to create more images for myself, from personal projects, more images of my family members, but a lot of it was for this entering competitions to see where I sit in terms of industry standards, which was extremely important to me. So we go through that whole process of what the photograph is, how to capture it, all of those things, and then we start to consider things like the print quality, and how important that is, which I'm gonna talk about in a second. And then the viewing conditions, and we have like a little viewing station here, and its got a light underneath it. So there viewing stations are at every print competition. And what they do is, they cast a light on the image which allows the judge to be able to come up really close and see all the finer detail in that print. If you have a high key image, and I've printed a brighter image and then a darker image. If you have a high key image, it then goes and it looks fine here, but then it goes under the light, and there's no detail in those highlights. The judges are gonna see that. So that's why I was talking a lot about controlling those highlights in camera, because if there's no information there in the file, it's not gonna print any information in those highlights. So they wanna see detail throughout the entire image. Every single pixel. And then the scoring ranges, which we're going to talk about as well. And originality. So, you can be inspired by something, but be inspired to make it better, or be inspired to create something uniquely different from that. It's like, I showed the photograph of my Mum holding up another photograph of her. That sort of scenario had been done before, but I had to make it different. I had to be original. I needed to be able to show the judges a different story, a different concept, with that same sort of style of image that I was presenting them.
Ratings and Reviews
Among a sea of wonderful teachers here at CL, Kelly is the cream of the crop. All of her classes are outstanding and this one is no exception. Amazing teacher. Amazing class. Amazing education. If you are hoping to stretch yourself to create deeper more meaningful stories in your images, or are feeling the pull of print competition but need some direction, this is definitely the class for you. Thank you Kelly!
Kelly Brown is a true inspiration. She has been my idol in this industry since I began. This class was amazing. I love how honest, authentic and genuine she was. But most importantly I loved her wise direction and teaching style. Kelly brown thank you for this gem. You helped light a fire in me. I'm so excited to start telling amazing stories with the skills I have learned from this class.
Just loving this class! Kelly is one of my favorite instructors. She is very good at articulating her ideas and carrying them to an absolutely wonderful end product. Her images are always stunning. I love that she always puts safety first with her models. Thank you Kelly for sharing your creative visions with us.
Student Work