Shoot: Lighting for Senior Portrait
Kelly Brown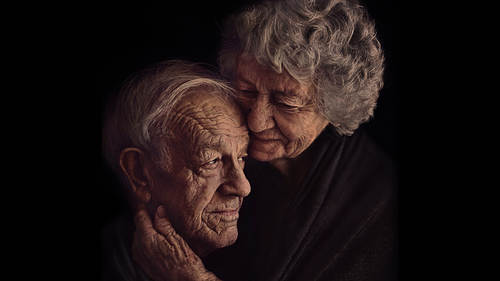 Shoot: Lighting for Senior Portrait
Kelly Brown
Lesson Info
28. Shoot: Lighting for Senior Portrait
Behind-the-scenes in this live shoot, perfect the set, composition, and lighting before taking the shot. Work with the light source modified by a softbox. Put it all together with the final shot and the perfect expression.
Lesson Info
Shoot: Lighting for Senior Portrait
So, what I like to do before I even take a shot is grab my camera, and kind of just have a look from back here at what I can see through my camera. Because remembering, thank you, remembering, I'm sorry Rita, I'm gonna stand in front of you, that how we see with our eye is so different to how our cameras sees, and depending on that focal length as well. So I'm just going to have a little look through, and see what I can see. And see the balance I suppose that I'm looking at. Garret, what I'm gonna get you to do is to move that table and that box back towards that side just a little bit, please. So, I wanna create a little bit of space between Janice's arm and that table, so it was kind of touching. (camera beeps) Maybe just a little bit more. So, I'm just looking for that balance. Perfect. 'Cause as we turn towards... (camera beeps) Okay. Are you okay if I put that there? Yeah. And then I don't want too much congestion and clutter over here. So I wanna create, I've got quite a few ...
books over here, but then I've got the certificate that's kinda joining in with it. So I wanna move it forward a little bit to create some space there between those objects, and bring that back out to the edge. Now I'm going to be cropping through some of these items in camera, which is okay because the story is here. And if I'm going to crop through some on this side, I'm gonna need to crop through some on that side, and that's gonna help me frame this. Sometimes having, you know, objects hitting the edge of the frame can be distracting and lead your eye outside of the frame, but if you're doing it equally all the way around the image, it can often create a frame. So I'm just lining it all up, getting it in exactly where I want and getting that balance, and that looks pretty good to me. Okay. So now when we start to look at our lighting, if I could get the house lights turned down, that would be great. And what I'm gonna do here is because we've got a few things kind of now hitting over there, I'm just gonna bring them back this way. So put them more in front of Janice. Ah, beautiful. So, with one light I'm gonna take a shot first, but we've got a lot of objects over here behind her. So I just wanna get the light right first on Janice, and then what I'm gonna do is bring in a V-flat, and I'm gonna use it over here, a white V-flat, and that's gonna bounce a lot of light over here back into the background to fill some of these shadows over here. But I just wanna have a look first. All right, so yeah, you can just look at me to start. Actually, if you turn towards that way a little bit. Perfect, beautiful. (camera beeps) So, getting my composition right. Moving my focal point. (camera beeps) (shutter clicks) Let's have a little look at that. Oh, it's not gonna come up in the back of my camera. (laughs) All right. So I just wanna see if I've got, all right, I think I can bring my exposure up a little bit. Garret, can you boost that light and take it up to, what's it on now? F4? Can we take that up to let's say five? (computer beeps) And then can you, yeah, yeah. Come a little higher for me? That's it. Perfect. Okay, you good? All right, so whenever you are taking a portrait of someone in their home, you know, you are in their personal space, so you kinda wanna be able to create that relationship. Yeah, that's much better. I'm looking at the highlights on Janice's face here, and they're just perfect. So, now what I wanna do is bring in this V-flat on the other side. Do you need a hand? You good? And if we can get it to come yeah, down in here as far as we can. Perfect. And if we just pull that back just a bit and do that. That's gonna, when that light comes in, that's now gonna throw a lot of that light back into all of these shadows and fill them, which is perfect. You okay there? Yeah, yeah. Okay. So, now we've got the light kinda right, I'm gonna take another one and have a look at this because when you're using a reflector to fill shadow, you know, you can control the intensity of that light that's coming back in by obviously either moving that reflector closer or taking it further away. So you've still gotta judge, you know, the exact placement of that reflector. It's not always just a matter of sitting it there. You gotta gotta have a look at how much it's filling the shadows, whether it's enough or not enough. Okay, so I'm gonna get you to maybe kinda turn a little, turn your body that way. That's it. And then I would like for you to lean forward on this arm on the table, and then put your shoulders back nice and strong. That's it. Yeah, and then yeah, I'm come 'round here. I'm gonna move this light just a bit. I just wanna fill a little bit more shadow on the other side of Janice's face there. Perfect. And just lean forward just a little bit, like bring your, instead of leaning back go forward. Yeah, that's it. And lean forward onto your elbow for me. And shoulders back. That's it. (camera beeps) Okay. (camera shutter clicks) Ah, I keep looking at the back of my camera! (laughter) Habit, habit! Oh wow, it's really filled those shadows. Yeah, the difference in that is great. Okay, so now I'm gonna get one, and I would like this face. I like this look that she's got on her face. I don't want a big smiley shot here because the mood that I'm trying to convey here is of strength, of power, and you know, she's got all these elements behind her. So yeah, I kinda like this more sort of, yeah I did this, kinda look. (camera beeps) The proud look. Okay, here we go. (camera shutter clicks) Perfect.
Ratings and Reviews
Among a sea of wonderful teachers here at CL, Kelly is the cream of the crop. All of her classes are outstanding and this one is no exception. Amazing teacher. Amazing class. Amazing education. If you are hoping to stretch yourself to create deeper more meaningful stories in your images, or are feeling the pull of print competition but need some direction, this is definitely the class for you. Thank you Kelly!
Kelly Brown is a true inspiration. She has been my idol in this industry since I began. This class was amazing. I love how honest, authentic and genuine she was. But most importantly I loved her wise direction and teaching style. Kelly brown thank you for this gem. You helped light a fire in me. I'm so excited to start telling amazing stories with the skills I have learned from this class.
Just loving this class! Kelly is one of my favorite instructors. She is very good at articulating her ideas and carrying them to an absolutely wonderful end product. Her images are always stunning. I love that she always puts safety first with her models. Thank you Kelly for sharing your creative visions with us.
Student Work