Shoot: Portrait with Teenager
Kelly Brown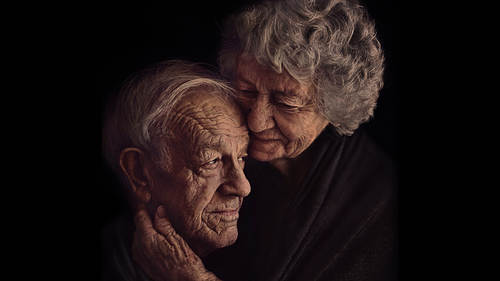 Shoot: Portrait with Teenager
Kelly Brown
Lesson Info
17. Shoot: Portrait with Teenager
Craft a story for a portrait featuring a teenager, a technique that's great for high school senior portraits as well as any youth portraits. In this live shoot, see the lighting settings, the pose, the camera settings and more involved in the teen portrait.
Lesson Info
Shoot: Portrait with Teenager
Can we get the house lights just turned down just about medium. Alright, when it comes to using strobes, I am no lighting expert or anything like that, I just know what I like and I understand the basics. So I'm not gonna teach you every single technical element about a light source but I'm gonna show you how I use them to get the results that I need. The center of this light is going to have the most amount of light coming in and this edge around here is where you've got that beautiful soft light. So what I'm gonna start with instead of have that light directly come down in that burst there, I'm gonna turn it and feather it away, from Maya. So the light is still on her but what she's, what's gonna fall across her is a stream of light this way not gonna come down with an intense amount of light there. Okay, what do we got it set on. (man mumbles answer) On it's lowest? Okay cool. And you can see that it's not too close to Maya. So I haven't tested this. (laughs) No you're right, stay t...
here. Actually Garrett can I have that apple box. Perfect. Alright. So what I want you to do for me is just lean forward toward me a little more then then just kind of turn your chin toward me, that's it, beautiful, and just relax you're hand sorry a little bit. Just come bring your chin up towards these knuckles here. Yeah, so you're gonna have to bring your chin down, perfect. So I'm gonna get a test shot, and then with your hand here it's a bit bent so just bring it up just a bit, that's it. Okay and I just want you to look up toward that light. Kay I'm just gonna get a test, I can't see it. (laughs) I'm not getting the display up on the back of my camera cuz we're tethered so yeah I just want to have a little quick look there at that. Wow so what I want to do in this is on it's lowest setting so now I need to change my aperture. So I shot that at 2.8 just to have a look at where I was, now I'm going to increase my aperture, I'm gonna take it up to about, let's go F8 and have a look now because I do want this to be kinda nice and moody. Okay. Just looking up again, that's it, a little soft mouth, beautiful. Oh look at that. Okay so I can see now that's a little bit darker and when you're doing these test shots and you trying to get that lighting exactly where you want it to be I want to come up a little bit but now you can see where I need to start putting a little bit of light into that background to just put a little bit of rim light into the drape that's coming over her shoulder so that's what I'm looking for. (man mumbling) Okay cool, yeah cuz I can't see the back of my camera. Okay so let's drop it down then, let's go 5.6. Yeah much better. Perfect, okay so let's bring this light in and pop it on the thingy, you can relax a little bit there if you like. You look beautiful. In the lowest setting Lowest setting, okay, so just form there yeah pop it in there, beautiful, I reckon about there's fine, I can see that my ling light. Okay so one more for me. That's it, absolutely gorgeous. And I'm cropping, and Maya's in the middle of my frame, and I'm cropping just below that fabric. See the difference that light makes? Okay what we might do now is just, if that's on it's lowest setting let's pull that light back so it's much softer keeping it angled in the same position. Yeah maybe in just a little bit more. Yep that's it cuz I don't want it too dark but I do want to create that light and that separation. It's beautiful. So I'm at 5.6. Alright. Okay, I'm really happy with that. I want to try something a little different now. And this is where you can start to explore and have some fun. So I've got my crown and then I'm gonna have Maya sort of lean a little bit more forwards toward me give me a little bit more attitude, a little bit more sort of power and pop this crown on. So this is a headband here so it stretches and goes around which is, makes it perfect for any size. And I'm just gonna use a paper clip at the back to hold those ends together, nice and simple. Okay so now what I want you to do is kinda lean forward a little more and then bring this down, this hand down a little bit, that's it, and then kind of bring your chin down towards me, that's it, actually come back up again. What we might do with this hand is kinda just have it sorta sitting here and maybe play with this bit of hair. We don't want to cover that eye. And just kinda hold that hair like this, yeah like your about to run your fingers through it. So I'm just getting rid of a few little kind of things that are sticking out there. Okay and lean forward towards me a bit more, that's it. Beautiful. Okay Garrett what I might get you to do is just bring this light around a little more because with the hair coming forward like that, what it's gonna do is create some shadows there on her eye. So grab this bit of hair here. This one here up at the front. There we go, perfect. Let's bring that back a bit. And then just really soften those fingers there and kinda like your holding onto your hair. So Maya's got blue fingernails which don't really go with this setup. (laughs) Which is not her fault. But that's and easy fix. It's and easy fix I can change the color of those in post. Just kinda turn your wrist, yep, a bit more, and just fingers a bit longer, that's it. Just pull your hair like your kinda stroking through your hair. And then relax that hand a little more for me, leaning forward, chin forward towards me. Chin down, that's it. So I want to get those eyes. Okay. So I haven't changed my settings. Alright. So it's probably a little bit darker on there is it? So it can come up a little bit. Just turn that light around towards her from me Garrett. Not too much. Back this way. Yep cuz it was a bit too far away. Okay I'm gonna get one more. So it was just turned a little too far this way. We're gonna turn it back just tinny little bit more. Little bit more. That's it. Okay come forward chin down for me, that's it. Yeah that light on her face. So what we'll do is we'll have a look at some of the comparisons there and see how they change in terms of how I light this. But bringing that side light there in, what I'm actually gonna get you to do Garrett is just turn it a little more towards Maya there, cuz I wanna light that red shoulder. Not too much, back a bit more. Yep, perfect. Okay. Chin down, up a little bit. (laughs) And just come forward with your chin, like that yeah, and just close your eyes for me and relax your face. Okay now I want you to open your eyes slowly, that's it, little, and relax your mouth, there you go, little smile. That was a bit cheeky. (laughs) But if you're not talking to them and you're not explaining what they've got to do next, they don't know. So I didn't want that serious look, I kinda wanted more of a hey this is me and I'm in control, this is my, you know, this is my shoot, this is my setup. And she's got to own it when she's in it like everybody that sits in front of your camera.
Ratings and Reviews
Among a sea of wonderful teachers here at CL, Kelly is the cream of the crop. All of her classes are outstanding and this one is no exception. Amazing teacher. Amazing class. Amazing education. If you are hoping to stretch yourself to create deeper more meaningful stories in your images, or are feeling the pull of print competition but need some direction, this is definitely the class for you. Thank you Kelly!
Kelly Brown is a true inspiration. She has been my idol in this industry since I began. This class was amazing. I love how honest, authentic and genuine she was. But most importantly I loved her wise direction and teaching style. Kelly brown thank you for this gem. You helped light a fire in me. I'm so excited to start telling amazing stories with the skills I have learned from this class.
Just loving this class! Kelly is one of my favorite instructors. She is very good at articulating her ideas and carrying them to an absolutely wonderful end product. Her images are always stunning. I love that she always puts safety first with her models. Thank you Kelly for sharing your creative visions with us.
Student Work