Shoot: Techniques for Photographing Newborn
Kelly Brown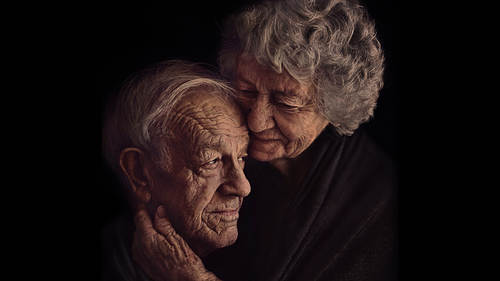 Shoot: Techniques for Photographing Newborn
Kelly Brown
Lesson Info
7. Shoot: Techniques for Photographing Newborn
In the first live shoot, go behind the scenes as the story comes to life. Watch Kelly work with getting the baby settled and in position and gain shooting tips when working with newborns.
Lesson Info
Shoot: Techniques for Photographing Newborn
So I'm pretty much ready to start getting my safe shot here. Grab my camera. I'm gonna shoot this at 2.8 still. So fairly wide open. I'm gonna focus on her eye. And I already know, with knowing my camera, and understanding, you know, this tonal range, that I'm gonna have to slightly overexpose it, because of these lighter items in here. If I underexpose my photos, then I'm gonna have to do a lot of retouching to kind of, you know, get it to where I want it to be. So I want to get it as perfect as possible in camera in terms of exposure. I always shoot with my histogram up on the back of my camera, and obviously if I'm shooting from above, I need to make sure that the camera strap is around my neck. So we might, how's she going in terms of letting her go there? Is she gonna, is she nice and relaxed? If she moves, it's okay. (laughs) And a wriggle. I just wanna get this blanket pulled nice and tight. Those little noises. Shhhh. Shhhh. Shhhh. (baby noises) Shhhh. Babies are just like us. ...
If they're not comfortable, they're gonna move. Just grab that towel there, Jade, and pop it on the floor so you can give that a bit of a pull. (laughing) She's moved that foot but I'll get my first exposure while I'm up here. Put that around me. Perfect. Okay. So I'm gonna look through first, and I'm gonna move my focal point. And I'm gonna change my exposure to a third of a stop overexposed to start with. My eye says it's 6.40 in here, not bright bright, but I wanna be able to keep that shutter speed up. And I'm gonna pop it on live view just for a second. So I can use my neck as support here, and I wanna leave plenty of space around. Can you just reach that little crane there and bring it down for me this way a little bit? It's just a bit high, yep, thanks. (camera beeping) So I'm bringing up my histogram, making sure I've got lots of details in that highlights, and that is exactly where I want it to be. So now I'm just going to pop her back into that pose and get her perfect. And she's like yeah, big stretch. Shhhh. (baby noises) Shhhh. Shhhh. So the reason I keep putting the legs down is because when they're kind of up and not in that body frame, they can become distracting. And what I try to do is keep everything in this space so that it's not leading your eye out of where I want it to be, compositionally. So that's why posing is so important. Shhh shhh shhh shhh shhhh. Shhhh. Shhhh. Shhh shhh shhh shhh shhh shh shhh shhh shhh. Shhhhhh. (baby noises) It like takes two seconds to take a photo, Lorelei. (baby noises) Shhhhh. So one of the reasons that she's wriggling is cause I can hear a little bit of wind coming out there, of the other end. So she's just getting rid of that. It's gonna make her a bit more comfortable. What I'm gonna do now is, cause she wants this leg out, I'm just gonna go with her and bring this foot in underneath here and see what that looks like. (baby noises) Shh shh shh shh shh. Fingers are really important, to get nice and flat, making them look comfortable. That's the whole thing, you wanna make them look as comfy as possible. Don't move. (laughing) She's playing with me. Okay. (camera beeping) I'm just gonna get one more. Yeah, that's good. Done. So you can see, I'm not taking many photographs. I'm taking enough to get my exposure. I've got my exposure pretty right in camera, my histogram's showing me that I've got lots of detail in those highlights so that I can really bring those out in Photoshop. Being able to sort of play with all of this detail is gonna be perfect. And it's giving me that visual as to what I want. So yeah, it's pretty exciting. Isn't it funny, when you have, when I'm standing here and I'm looking at this from many different angles, it's not until you see it on your camera or on a screen that you go, wow, actually kind of looks a little different to how I see it. So yeah, that's pretty cool. I'm happy with that. And she was perfect, right? Absolutely perfect. Okay, so. In terms of identifying some of the other things that we'll, you know, in terms of newborn photography, obviously safety's at your forefront. Making sure that everything's been communicated back and forth with the parents, creating beautiful concepts that resonate with their story, and yeah, this is gonna hang on their wall and it's gonna have a meaning for them, which is probably the most rewarding part about doing this. Other than getting to play with beautiful babies.
Ratings and Reviews
Among a sea of wonderful teachers here at CL, Kelly is the cream of the crop. All of her classes are outstanding and this one is no exception. Amazing teacher. Amazing class. Amazing education. If you are hoping to stretch yourself to create deeper more meaningful stories in your images, or are feeling the pull of print competition but need some direction, this is definitely the class for you. Thank you Kelly!
Kelly Brown is a true inspiration. She has been my idol in this industry since I began. This class was amazing. I love how honest, authentic and genuine she was. But most importantly I loved her wise direction and teaching style. Kelly brown thank you for this gem. You helped light a fire in me. I'm so excited to start telling amazing stories with the skills I have learned from this class.
Just loving this class! Kelly is one of my favorite instructors. She is very good at articulating her ideas and carrying them to an absolutely wonderful end product. Her images are always stunning. I love that she always puts safety first with her models. Thank you Kelly for sharing your creative visions with us.
Student Work