Technical Excellence in Images
Kelly Brown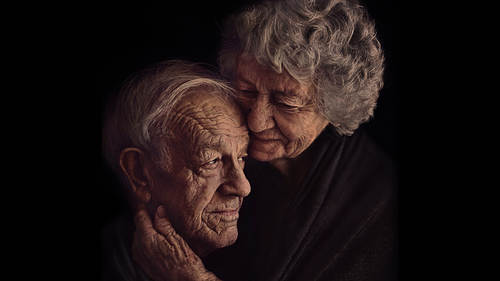 Technical Excellence in Images
Kelly Brown
Lesson Info
47. Technical Excellence in Images
Technical excellence is essential to success in photography competitions. In this lesson, Kelly explains the technical details that the judges look for in a competition, and what photographers should consider before entering the image.
Lesson Info
Technical Excellence in Images
This is where we start to look at absolutely everything. Our print quality and we've talked about that. We're talking about sharpness. Have you got that focus right. There's so many occasions I've been on a panel of judges and one thing that really, really stands out is a focus point. Where you want the eye to be in focus this connection the eye's looking at the camera and you look around and see maybe the hair's in focus or the jumper's in focus but that eye is not in focus. So you've gotta really make sure when you're taking a photograph if there's connection you've gotta make sure that you are focusing and the sharpness is right there on that connection. Because the judge is gonna see if you've tried to over sharpen it in Photoshop because you didn't get it in camera and things like that. But when you see this photograph in print up close you see every single pore on her face. So I haven't softened it so much that I've lost detail on the skin. I've retouched it in a way that has all...
owed me to keep all of that beautiful texture there and that sharpness that was needed. When it comes to exposure, getting that exposure right in camera. If I had underexposed this photograph which I do see a lot of photographers today doing. And it's not understanding your camera's capabilities or understanding how the light, I suppose is captured within that camera and using your meter to expose correctly. But that's a whole other class. When it comes to exposure, you've gotta get it right in camera because like I said, if this was underexposed I'm gonna start to see a lot of banding in skin tones and I'm gonna start to see a lot of noise come up in shadows as I try to lift the exposure of that image. So getting that exposure correct in camera is huge when it comes to judges coming in a going this is really beautiful but there's a lot of banding going on in the arm and the skin and things like that. So when I'm printing I want to make sure that I'm printing just the most immaculate quality in terms of that exposure and sharpness. And then when it comes to the mounting as well when I said I contact my framer and I'm like okay it needs to be very simple, understated because I don't want to take away from the photograph but it's got to be immaculate. Like if there is anything out on that print in terms of the matting I'm gonna take it straight back and ask him to redo it cause I go to a specific mounter because he is the best and he is extremely particular. But it took me a while to find him. And I drive 35 minutes to go to this framer I really don't care cause I know he's the best. And I know when it comes to entering my prints if I'm gonna look at every pixel in a frame I'm going to go and find the best framer to mount them. He's actually no more expensive than anyone that lives close to me. He's just exceptionally good at what he does. If he was a millimeter out he'd be devastated with his own abilities. So it's finding someone who can do that for you and listening to exactly what it is that you want so you're presenting a photograph that is not only printed beautifully but it is mounted and presented beautifully without any marks, scratches, dents or imperfections. And then it's the use of color. So you can see here in this image it's really muted it's really soft. It is a little bit warmer in print the screen's made it a little cooler But it is such a beautiful simple tone and I kept that background really similar to the skin tones because I didn't want a different color to overpower the subjects. The color of the background is really important in terms of either adding to the image or taking away and becoming distracting. If that was a really dark background she still would have stood out because she would have been contrasting. But for me this muted tonality that's throughout the whole image is kind of light, it's bright. A lot of people would look at this photograph and see perhaps a woman with cancer but she didn't actually have cancer she had alopecia where she's lost her hair. And when I first photographed her she had her wig on and I said, can I just adjust your hair. And she's like, oh it's a wig do whatever you want. And I said, oh and she said, yeah. And then she started to explain how old she was when it started to happen. And I said to her, and she has the most beautiful face oh my goodness I would love to photograph you without your wig. And she's um-ing and oh-ing and I said you're so beautiful I said, and your daughter, regardless of how you feel with that wig on or not your daughter is going to look at you and only see beauty and love. I said, I think this image could be really powerful plus I really love the contrast of how much hair the baby has as well. And she loved that as well she was making a little bit of a joke about it. It took her a while to love that photo. So I couldn't actually show it for about 12 months until I got her permission because that was a big thing for her, she always wore a wig everywhere she went so it was really, I was extremely proud to be able to show other people that photograph and talk about that. You know when we talk about entering competitions. I've obviously entered this. The technical excellence is there. But the judges start to read a story into it. One judge was even crying thinking this poor woman had some form of cancer but this is how they read into it. Afterwards I let the judges know it's okay, she's okay. But that's the impact that you need. And when it comes to that technical excellence in terms of print quality, sharpness, presentation getting that exposure right in camera. Knowing your camera, experimenting. The thought process and the planning that goes into a shoot like this is huge. If you don't understand exposure and things like that you would expect to be able to pick up a camera and be able to deliver something like this first time around. This comes with a lot of knowledge and a lot of experience and practice and then you can go in and go five minutes, snap, got the shot. But at the same time you've gotta understand all of the different elements that are required for this. When it comes to that paper selection, again I printed this on about four different paper stocks. And I ended up sitting with a more plantain fiber and that was the gloss which gave all of the detail in her skin, all of the texture in her skin it really made it pop. And it gave it that little bit of contrast with that depth in terms of the shadows and the highlights there as well. So I did print it on a couple of fine art papers because originally I sort of looked at it on my screen and went oh I can't wait to see this printed and instantly thought to myself, a rag. But then when I printed it on it, it didn't have that same depth that I needed. So that's when I chose that other paper stock to really be able to bring this image to life so it pops out on the screen. That's something that I'm always kind of looking for.
Ratings and Reviews
Among a sea of wonderful teachers here at CL, Kelly is the cream of the crop. All of her classes are outstanding and this one is no exception. Amazing teacher. Amazing class. Amazing education. If you are hoping to stretch yourself to create deeper more meaningful stories in your images, or are feeling the pull of print competition but need some direction, this is definitely the class for you. Thank you Kelly!
Kelly Brown is a true inspiration. She has been my idol in this industry since I began. This class was amazing. I love how honest, authentic and genuine she was. But most importantly I loved her wise direction and teaching style. Kelly brown thank you for this gem. You helped light a fire in me. I'm so excited to start telling amazing stories with the skills I have learned from this class.
Just loving this class! Kelly is one of my favorite instructors. She is very good at articulating her ideas and carrying them to an absolutely wonderful end product. Her images are always stunning. I love that she always puts safety first with her models. Thank you Kelly for sharing your creative visions with us.
Student Work