Tell Your Subject's Story
Kelly Brown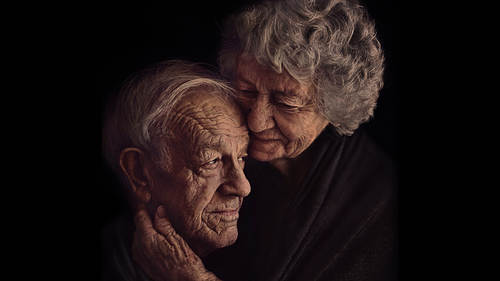 Tell Your Subject's Story
Kelly Brown
Lesson Info
23. Tell Your Subject's Story
Meet the subject for the live shoot and learn his story. In this lesson, Kelly discusses the inspiration for the shoot and where the idea for the double exposure came from.
Lesson Info
Tell Your Subject's Story
I'm so excited you're here. Have a seat for me. Just facing that way. I'm gonna keep this really simple. So, Raymond has a really interesting story, and what Raymond does now is incredible. Absolutely incredible. You go around, and you do motivational talks to kids, Yes. And it's pretty inspiring. Yes. It's pretty incredible, and he motivates them to trying to get their life on track and put it in a more positive direction instead of sometimes getting caught up in the wrong paths and things like that. Do you want to tell us a little bit about that? Yes. So what I do now is I kinda do gang prevention. I work with at-risk youth in the Tacoma area. I myself came from a rough background. My mom had cancer, so I basically grew up on the streets. Joined a gang at a young age. Ended up shot and addicted to painkillers, and ended up in prison for a little bit. But then I got out, I met my wife and we had a baby. We've been married 10 years and we have five kids now, one is my brother...
, who we adopted because my father just passed. But I felt a need to go out and help other kids like me. Kids that are struggling in the streets and just need some help. And I go out and I speak to 'em, I go to middle schools, I talk to kids that I know, parents that I know from the neighborhood, and I go and hang out with them, bring them to the house to play with my kids, and just kind of be a positive influence in their life and show them they can do anything. I'm president of my college right now, in the social service mental health program, and I do a lot of at-risk work, like I said, in the community, and it's just somethin' that I have a passion for. It's really incredible, it really is. And I said to Raymond, there should be more people like you in the world Thank you. That wanna help other kids. Thank you. And being able to tell his story is huge for me, I've gotta make sure I'm gonna tell it right, and because he's come from a life that he knew wasn't for him, You got to a point, Yeah. You're like this is not for me, I need to change things. And not only did he change it, but he exceeded that, and now he's out there helping other people change the course of their life, and helping young kids choose the right path. And I think in today's society, so many kids grow up not knowing the difference between right or wrong, and also not being aware that the choices that they make have consequences. I know, with three kids of my own, you've gotta teach 'em every day. Every decision you make will have a consequence, good or bad. So, I'm so excited that you're here and so grateful, thank you. But, what we're gonna do is, Raymond's wearing clothes that he would've normally worn when he was in a gang. So, he's also got some great tattoos here, which I wanna highlight, and that came from the photo that you sent me, (both laugh) so I'm like, ooh I love that. This is really cool. And he's also got long hair, so one of the shots I'm gonna do is with hair in it, and the other is with the hair pulled back. So you can see, on this side, we have a tattoo, and when we turn this way, you're not gonna see that. So, it's gonna show a completely different look of him, and it's gonna make him look like two different people. I was inspired by when I first started having a look at photographs that people had taken of gang members. I was inspired by an artist who was photographing them covered in tattoos and then removing their tattoos in post and showing them what they would look like if they didn't have any tattoos. And this was actually video-documentary, as well. So, I watched the video, and I was so fascinated by their response of how different they looked, because they had been like that their whole lives, and they got to see themselves in a different light. Not that the tattoos made a big difference, it's just that they'd had them for the majority of their life and that's how they saw themselves, and they got to see themself in a different way. So, I though it was a really fascinating documentary. So, I'm not doing the same thing, but in the same sense, I'm gonna show one side, that's got tattoos and then one side that doesn't because it's gonna give you that different, completely different look and feel. Okay, so, let's take this back over here. And again, with this particular setup, I gave Raymond my idea and he's like, let's do it. (Laughs) So, I would never have done this without his permission and without communicating that towards him.
Ratings and Reviews
Among a sea of wonderful teachers here at CL, Kelly is the cream of the crop. All of her classes are outstanding and this one is no exception. Amazing teacher. Amazing class. Amazing education. If you are hoping to stretch yourself to create deeper more meaningful stories in your images, or are feeling the pull of print competition but need some direction, this is definitely the class for you. Thank you Kelly!
Kelly Brown is a true inspiration. She has been my idol in this industry since I began. This class was amazing. I love how honest, authentic and genuine she was. But most importantly I loved her wise direction and teaching style. Kelly brown thank you for this gem. You helped light a fire in me. I'm so excited to start telling amazing stories with the skills I have learned from this class.
Just loving this class! Kelly is one of my favorite instructors. She is very good at articulating her ideas and carrying them to an absolutely wonderful end product. Her images are always stunning. I love that she always puts safety first with her models. Thank you Kelly for sharing your creative visions with us.
Student Work