The Power of Portrait Photography
Kelly Brown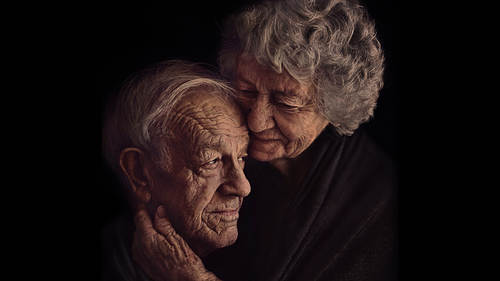 The Power of Portrait Photography
Kelly Brown
Lesson Info
2. The Power of Portrait Photography
Photography is powerful -- build the tools to unlock that power by using your own experience, challenges, and limitations to bring them to your portrait photography.
Lesson Info
The Power of Portrait Photography
When it comes to these photographs, for me, the power of photography is really important, and what it means to everybody. If you think about a world with zero photographs, it'd be a pretty boring place. If we were right now, in this generation, looking back at our former grandparents, and great-grandparents, and so on down the line, if there were no photographs, you wouldn't know who they were. You wouldn't be able to identify with who they were. So, when you think about it from that aspect it's truly mind blowing, it's incredible. I think sometimes photographers forget that. I think we get so caught up in "creating" a photograph and the response that we get from those photographs online. Our ego can often get in our way. And I'm guilty of that. For a long time I was like "yeah," and my ego was huge. I lost, along the way, for a period of my career, the importance of those photographs and what they mean to families. So, it took some loss in my family to realize that. And sometimes that...
's what we need, a little bit of a kick in the right direction, or some perspective, to be able to realize those things. When photographs tell us what's important-- You know, if your house is on fire, what are you gonna run in and get? You're gonna go in and get your most treasured belongings, and sometimes they're photo albums. Sometimes in might be your computer, or your hard drives, things like that. But they're what we often think of first, when we're sort of faced with a challenge like that. They are our most precious memories. That, for me, is probably one of the most important things. It's how important they actually are. They're our legacy; they outlive us. They live on for generations and they tell our stories to the next generations. And that's what I love, right now, is that creativity that we're bringing into these photographs, because, what do they say? "A picture tells a thousand words." This is what it is that we are creating. So, for us, to be able to leave a legacy behind for our grandchildren and great-grandchildren, and so on, is truly important. Photographs allow us to share and communicate. With social media, today, and I think there is over 380 million photographs uploaded daily, just onto Facebook alone, people are sharing their stories with friends and family all over the world, every single day. We're here in Seattle, we are posting photos every day, of our experiences, the food we eat, things like that, as small as that. So this is our way to be able to share and communicate our story. What I love is people wanting to, now, exist in photographs. For a long time, people are like, "Nope. Don't take my picture." Now we're seeing how important it is to actually exist in these photographs, for those future generations. And, they allow us to create art. This is what I probably love the most, in terms of being creative, because I can express myself throughout this incredible art form. I'm not a very good drawer, I'm not a very good painter, but for some reason, I love being creative. And photography has allowed me to do that. That is, yeah, it's pretty powerful to be able to do that for other people and not just my own family. Everybody has a different reason to create, whether it's a good reason, or a not-so-great reason. But we need to express ourselves in some way. Even being able to incorporate different mediums as well, like I often incorporate things like installation art into my photographs. We can express ourselves in so many different ways, and tell those stories. It's a complex language, it really is. We can express joy, sorrow, we can do wonder, sympathy, everything. Like I've created some photographs that have really disturbed some people, but I needed to tell that story. That's the thing, it doesn't matter what anybody else thinks, you're creating it for a reason, and I created, either, those images for myself, or I created them for that person, because that's how they wanted that photograph created. For example, if I'm creating a photograph for an award competition, when those five judges are sitting there, and that image comes up, it has to have impact, and doesn't necessarily have to make the judge like that photograph, they don't need to feel comfortable. Sometimes, making them feel uncomfortable can have a really powerful result. They give us a voice to be able to express those feelings, which is absolutely incredible, and that's what I'm gonna share with you over the next five shoots. It has the power to move us. They grab our attention and speak directly to our emotions, evoking emotion is huge. It can be as simple as a baby on a blanket, and somebody looking at it going, "Oh, that baby looks cold." They weren't in the studio when the baby was photographed to know that it wasn't cold, but it made that person feel like that baby was cold, it made it feel uncomfortable. We have to remember, it doesn't matter what we are photographing, those photographs are going to evoke an emotion, and sometimes your intention might be to create a little bit of awkwardness, uncomfortableness, when you are looking at that photograph. Sometimes you're creating a piece of art that you want people to feel happy, feel joy. How we create those photographs, to bring that emotion through, is up to us as an artist. Over the next five shoots, I'm gonna share with you, how I come to that point of taking that photograph, where I know that I've researched everything, gone into every single little detail, to be able to create the image and evoke the right emotion, to move people the way I want them to be moved. Like I said, experiences, challenges, limitations, and loss are things we need to embrace for our creativity to flourish. One of the biggest challenges and experiences that I went through quite a few years ago was when my mum got really sick, and I'm gonna share more about that story later on, but that was a huge turning point for me in finding my voice through creativity and photography, and being able to document that story. We're all going to have our own individual experiences, to be able to create the work that we want to create.
Ratings and Reviews
Among a sea of wonderful teachers here at CL, Kelly is the cream of the crop. All of her classes are outstanding and this one is no exception. Amazing teacher. Amazing class. Amazing education. If you are hoping to stretch yourself to create deeper more meaningful stories in your images, or are feeling the pull of print competition but need some direction, this is definitely the class for you. Thank you Kelly!
Kelly Brown is a true inspiration. She has been my idol in this industry since I began. This class was amazing. I love how honest, authentic and genuine she was. But most importantly I loved her wise direction and teaching style. Kelly brown thank you for this gem. You helped light a fire in me. I'm so excited to start telling amazing stories with the skills I have learned from this class.
Just loving this class! Kelly is one of my favorite instructors. She is very good at articulating her ideas and carrying them to an absolutely wonderful end product. Her images are always stunning. I love that she always puts safety first with her models. Thank you Kelly for sharing your creative visions with us.
Student Work