What is Cinematic Lighting?
Chris Knight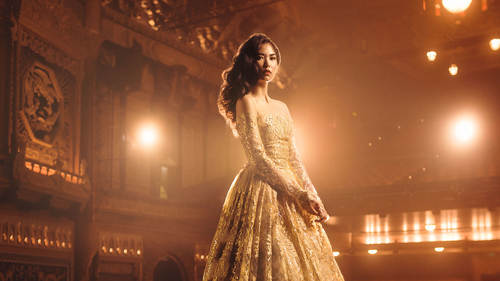 What is Cinematic Lighting?
Chris Knight
Lesson Info
2. What is Cinematic Lighting?
Lesson Info
What is Cinematic Lighting?
So let's kind of break apart what is cinematic lighting, what's this idea of cinematic lighting? And, it covers this really wide swath of movies and cinema. It's been around for well over 100 years, and it's gone through a lot of different iterations of style and mood and expression. And keeping that in mind, we're gonna try to simplify this idea of cinematic lighting into a few key elements and some generalities. And don't beat me up too heard if something isn't 100% true all the time. You can always do something new and different, and that's what evolving the medium is really about at the end of the day, but we're gonna talk about the more general ways that cinematic lighting can occur. But before we dig into that, I wanna take you through a little bit of a history of the early days up to when cinematic lighting kind of changed into what we now really associate it to be. And so this is an old image from 1926. This is from a movie called Metropolis, which is, it was a groundbreaking, ...
way-ahead-of-its-time film, and it's totally worth watching, if you haven't seen it and the few different cuts of it that still exist. But, this, it actually starts a little bit before that. Cinematic lighting has evolved massively over time, and it's always been dependent upon certain considerations: things that are stylistically popular at a time, or technical limitations, or what was available to them to be able to work with. Before Hollywood, before even days like this, cinematic lighting was mostly natural. When you're looking at the Lumière brothers and Malaise, and these very, very early filmmakers, they actually created a lot of these movies in giant glass houses to get as much natural light into the scene as possible because the film was so sensitive and needed a lot of light. But it didn't take long before the movie industry kind of kicked up into full swing. People saw how lucrative it was, and you started to have a lot more things that were developed to achieve what they needed to do. And so it wasn't long before lighting went full artificial with how a lot of these films were being done. And this was probably as early as the 19 teens and twenties. But with Hollywood being a very formal industry and it was about creating this machine, this was how they were able to pump out a lot of films. They could control the environments, and so they did a lot of work in studios and it gave them full control. But, because the film needed lots and lots of light for exposure, the lights were really powerful and they just threw tons and tons of lights at the environment, because they were really just trying to create exposure. And those early days of lighting, the light didn't necessarily have to feel like it was tied to any real scenic element. And so, you look in a scene like this, there's no point of reference for the light. It's pretty; we can recognize that it looks interesting and it looks graphic, but it's not necessarily meant to look or feel real to anything in particular. This is really, another really good example of that same idea. This is supposed to be outside, you know, if you were to kind of break it down. You look at the ground, she's got several different shadows from a bunch of different directions. So again, the light is not really motivated by anything that's particularly grounded in reality. And by the 1930s, this is 1939, you started to see a lot of something called three-point lighting, where you're using a key, a fill, and a rimlight to cut your subject out of the background. It's creating that triangle, right? And so this is kind of where the early days of lighting began. And, the main motivation behind that three-point light was to do something called figure lighting, which was about separating the figure from the background. You're trying to -- this has always been a consideration that filmmakers and photographers have to contend with as they are creating images, right? The photograph, the film, it is a two-dimensional plane. You're always trying to create depth or you're trying to show that the flat image looks more than just flat or how do you tell where someone should be looking? What are the considerations you have to make visually to show what's important in the frame? And so figure lighting, three-point lighting was a way to do this. We use highlight and shadow to define depth, to show where the subject should be looking, to show depth. This evolved a little bit more. We take a look at this still frame -- or this animated GIF from Gilda. And so this is taking that idea of figure lighting, or three-point lighting to the extreme, and it kinda creates this idea of glamour lighting, and that's this old Hollywood glamour thing, right? It was a big, big production, and it was about making their stars and their starlets look as good as they could, like, that was the entire purpose and motivation of this kind of light, that old Hollywood light. And there's no grounding of reality here. I mean, there are candles, there are lamps, and all of these other things in the scene, and yet, she's twirling around with this beautiful rim light and she just looks amazing. But it's not really about making it look real. It's just about making your subject look fabulous, right? It's about enhancing beauty. And it was pretty heavily inspired by the photography of the time. When you look at the way these old stars and starlets were photographed, the lighting is very, very reminiscent of that. Kind of evolving that into a slightly different direction was film noir, and this was regularly tied to the idea of making people look good, but it took it to a much more dramatic direction. And you can see the rim lights, the cutout. It's about this very graphic, bold way to light. Sometimes, it was driven by the narrative, so you'd have a spotlight from the corner of the hallway creating the light in the scene. Sometimes it was a little bit more exaggerated like this. This isn't really particularly grounded in reality, but it really looks good. So that was really what was especially important. And so, it's about this interplay of light and dark, and that was a common motif in the story. So this exaggerated sense of highlight and shadow, that was about what the narratives were about, the way you would express these characters. And so, the light was a reflection of that with the glamour lighting. It was a reflection of the characters.
Class Materials
Chris Knight - Cinematic Lighting for Portraiture Grip Quick Reference Guide
Ratings and Reviews
This course is simply terrific, and I highly recommend it. Firstly it arrived at the perfect time for me as I am soon to do a studio shoot very much in keeping with a cinematic or theatrical aesthetic. Secondly it's taught by Chris Knight who I swear is like a long-lost twin brother. :-) There are so many parallels in the way he thinks and works to my own style. So I avidly watched this as soon as it was available for anytime streaming. This is the first time I have made extensive use of the CL iPhone app, btw, and I love how it pretty much enabled me to seamlessly switch back and forth from desktop viewing to my iPad that I carry around the house during the day. I was able to make coffee and still carry on taking in the course, uninterrupted. The content is fantastic, delivered succinctly yet entertainingly. Some material and ideas are already in my repertoire and were reinforced and validated by Chris' demonstrations. But he also introduced a lot of ideas and methods new to me and very welcome. I was particularly glad to see how practical it is to stitch a series of tripod shots into a wide pano. I have been afraid to try that but I will now be using that in my next shoot, for sure. As alway, his post production practices revealed all kinds of tips about Lightroom and Photoshop I didn't know. Negatives. The volume level mastering is iffy. It started out at a decent level then midway through one of the early lessons dropped so much I had to turn up my sound system to compensate. And as I write this one lesson (34) is missing and in its place was a duplicate of the next lesson (35). I expect CL will have that fixed shortly though (I sent support a note).
One of the best classes I have viewed at Creative Live. Definitely worth the investment of time and money. The pace of the class allows you to learn extra tips and tricks throughout the process. Great instructor, highly recommend this class to anyone looking to step up their creative game.
excellent class in all regards. outstanding instructor with experience in complicated cinematic shoots but who also is willing to thoroughly cover the basic nuts and bolts. i wish all creative live classes were of this quality.
Student Work