Circuit Bending: Making Music By Rewiring Toys and Devices
Introduction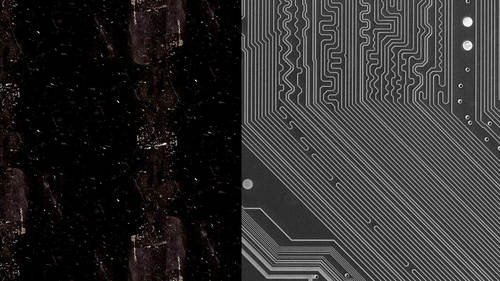 Circuit Bending: Making Music By Rewiring Toys and Devices
Introduction
Lesson Info
Introduction
way. Circumventing has a long history, and there's actually some really interesting books on it is gonna be attached. So we're going to kind of gently move it aside for story went to you. I'm now in the game section. Sometimes these games can be really fun confined cool stuff like this is where you might find, like, speaking spells, which are probably a lot of the time. What I'm looking for is a group of stuff like, I think there's good stuff here. So that means that if you do something wrong, no, let me preface this by saying this is unlikely. Hey, everyone. So in this class, we're gonna be talking about circuit bending. So if you don't know what's recommending is basically what that means is we're gonna take something that already exists. We're gonna some kind of electronic sound making thing. We're going to open it up. We're gonna connect some extra wires that's going to give us a couple extra switches and knobs, and we're gonna make that thing make crazy sounds that it was not inte...
nded to make. And with that, we're gonna do some really cool musical stuff with it. Um, so throughout this course, I am going to circuit Ben something. Um, I'm gonna start off by showing you my big circuit bending project. My big keyboard, which is this one on this keyboard. I have about 100 bends. There's about 50 switches here that I've added about 50 switches here that I've added. All of those extra switches create tons of extra sounds. Not in the keyboard. So I opened it up. I've added all kinds of stuff, and then I put it back together, adding, all those switches. Now, what we're going to do in this class is going to be a slightly smaller scale. What we're gonna do is I'm gonna take this sponge Bob Square pants keyboard, and I'm going to add these four switches. Now, as you might be able to tell, Ah, I always film this intro lecture after I've done the whole course. So when we start the course, these switches are not gonna be here. Ah, they're going to be added later. Um, throughout the course, we're gonna open this thing up. We're gonna connect some wires, and we're gonna add these switches that are going to make really cool sounds out of our sponge bob Square pants keyboard. So I bought this at a thrift store for a couple dollars. 3 99 to be exact. I'm gonna walk you through that. I'm actually gonna take the camera into the thrift store and ah, covertly film myself shopping. So I could tell you what kind of thing to get going to do all of that in this course. So we're gonna go from beginning to end from selecting something to circuit, then every step of the way to ending up with the finished product. And then at the very end, I'm actually gonna make a track using this thing. And it's the track you're hearing right now. That track is composed 100% on this keyboard. Uh, my sponge Bob Square pants keyboard after some slight modifications. So if circuit bending freaks you out, it doesn't need to Its actually really simple. I was shocked at how easy it is once you know a couple basic principles about doing it. It doesn't take any knowledge of how electricity works, how it struck a tree works anything. It's really all about experimenting. So we're gonna open it up, and then we're going to start experimenting, and I'm gonna show you exactly how to do that. So I hope you join us in the class. It's gonna be super fun. Uh, we go from having nothing to ending up with this cool keyboard. And if you follow along with every class, you will end up with this really cool circuit bent toy of your own eso. Let's jump in, Let's jump into the course and get started right away with our first basic things that we need to know I'll see you inside.
Class Description
 In this class, we'll talk about what Circuit Bending is, and how it works. We will get physical and actually bend an old keyboard, going through the process step-by-step. In the end, we will have a cool new keyboard capable of brand new sounds. We'll even make a track with it.

In this class we will hit the road, going to some thrift shops to look for bendable instruments. We'll do some time-lapse videos of taking things apart (complete with Benny Hill), and we will melt down some Spongebob Squarepants. Join this supremely weird class to see how it all unfolds.  

Reviews
I am a complete beginner to this topic and I enjoyed watching the free live stream of this course. It taught me enough to get started with some ideas, although I anticipate I'll have to follow up with other YouTube videos to ensure I understand enough for different kinds of toys and techniques. Thanks!