Commercial and Iconic Headshots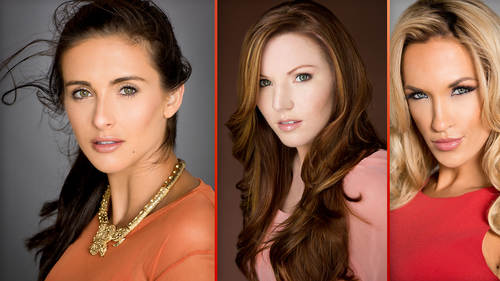 Ready to add a new, lucrative dimension to your photography business? Join creativeLIVE instructor Lou Freeman to learn everything you need to know to take controlled, candid, and commercial portraits and headshots.
The skills you learn throughout this workshop can be applied to iconic portraits, pageant and glamour shots, headshots and other commercial photos, and beyond. You'll learn about the industry standards for each type of portrait, including how to work professionally with a wide variety of clients. Lou will guide you through determining the unique goal of each shoot and developing a plan for giving clients the results they want. As Lou takes portraits live in-studio, she'll share foolproof lighting and posing strategies. You'll also build strategies for marketing and pitching to clients.
By the end of this course, you'll have the artistic skills to take classic, iconic portraits and the marketing skills to attract clients who'll drive your business.
Reviews
Awesome class! Well worth the cost for advice and expertise from such an amazing photographer. Lou Freeman is an excellent teacher. She explains and describes in detail how she is photographing, why she is doing it that way, the equipment she is using and how to interact with your subject. I can use these headshot strategies in every aspect of my photography. Thank you Lou!
Really enjoyed the class and thought Lou did a great job explaining her process with headshots. I've used her headshot approach with natural light on numerous occasions and came up with stunning shots.
I was really excited to learn how to take gorgeous headshots like the ones pictured on the main page of this course. Unfortunately, all the photos that Lou takes during her session are dull in color and NOTHING like the finished photos you see at the beginning of the video. She also doesn't do over her post-production process, so there's no way to see how she gets from the dull photos to the vibrant ones you see here. Also, Lou seems like a nice woman, but she talks with a lot of filler and her information on what actors need in a headshot is misinformed. Also, she acts like she is going to tell you ways to shoot without an assistant, then shoots in a way that will ALWAYS require an assistant, not to mention the way that she makes the subject stand up and lean forward in a very strange way seems incredibly uncomfortable for the subject (I'm a retired model and work as a photographer now, so I know what the subject is going through.) and I can't imagine being able to get great natural expressions while standing in such a contorted way. I was often able to skip ahead in minute-plus chunks of time and Lou was just talking about something that really wasn't necessary information. She also calls her reflector contraption a "cake pan reflector" like it is a thing you should know, but it is just cake BOARDS (not pans) taped together as far as I can tell. If she explained how to make this I missed it because I got bored or fell asleep.