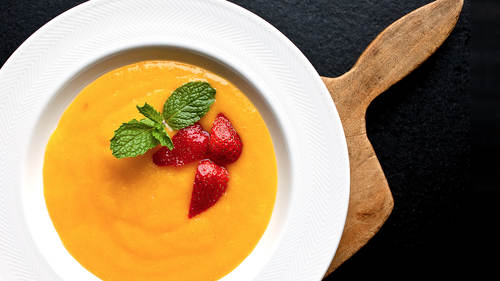 Class Description
Learn how to break into the world of professional food photography with the world-renowned commercial photographer, stylist, and NY Times columnist Andrew Scrivani. During this mouth-watering workshop, Andrew will introduce students of all levels to the essential food photography tips, lighting, styling techniques, gear, shooting styles, post-production processes, and fundamental business principles needed to turn your hobby into your dream job.
Using his wealth of experience gleaned from working with industry-leading magazines and cookbook publishers, Andrew will take you step-by-step through the basics of recipe selection, food prep, and prop styling. On the second day of the workshop, Shauna Ahern (of Gluten Free Girl blog and book fame) will join Andrew to chat about food blogging, recipe writing, and how you can use food photography to make a beautiful blog that will grow your audience.
Whether you are a seasoned professional photographer looking to expand your skillset, or a novice holding nothing more than a smartphone, this workshop will provide you with the strategies, tips, and techniques needed to stand out, and land that delicious food photography job.
Reviews
This course shares great knowledge and information on food photography for people interested in doing this as a profession or as a hobby. I always had a curiosity to learn more about the topic because I love cooking and I love photography, but I had no idea about what it entailed. I think Andrew does a great job in covering the details of what food photography is all about for people who are new to it. He covers all the basics, and gives a very good foundation for students to take the next step (either to build a business or just have fun). Andrew comes across very humble, friendly and motivating which makes watching the videos and learning much more enjoyable and less intimidating.