Community Marketing for Wedding Photographers
Katelyn James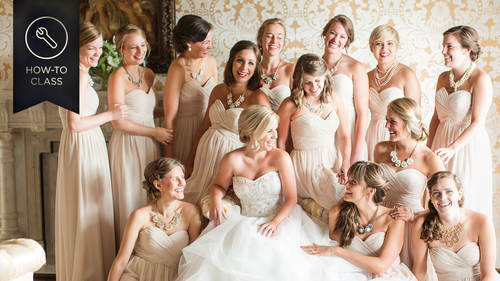 Community Marketing for Wedding Photographers
Katelyn James
Class Description
Trying to get noticed in a crowded market can feel like an exercise in futility – it is seriously tough to rise above the noise...unless you have a team of people backing you up.

Learn how to make that happen in Community Marketing for Wedding Photographers with Katelyn James. Katelyn cultivates community, not clients. That differentiation has helped her excel in business and allows her to work with enthusiastic clients who are prepared to pay professional rates.

In this fast-paced class, she'll share her secrets for using social media to unite and grow a community. She'll show you how to equip your community to market for you and help you establish routines and systems that constantly grows your network.

Learn how to build a lifelong community of loyal fans who believe in your work, your talent, the experience that you offer in  Community Marketing for Wedding Photographers with Katelyn James.  

Ratings and Reviews
She killed it... great instructor!!! This was a wonderful first impression. I love her southern charm, her mellow, soft spoken, laid back way of teaching. She had me at 'burrito'. She made me wanna be a KJ bride and I'm already married! I learned so much about what worked for her in marketing & they were great ideas that made sense. A lot of juicy tidbits to implement immediately. Congrats Katelyn James, your first time at creativeLIVE and you nailed it!
The last 5 minutes of the last video is worth 100x the investment of this course. While the entire series was a wonderful and insightful look into what a true community looks like (hint...it's really not about you), those last 5 minutes brought home why you as a wedding photographer should ever want to pick up a camera in the first place. From one Virginian (though an adopted one!) to another, beautifully said Katelyn. And now...this guy needs to go find a tissue.
Katelyn is one of a kind. She perfectly balances the line between being a complete professional and also being incredibly personable. Such a great use time to get see a peek into her excellent marketing skills.
Student Work