History
Nicolas Fredrickson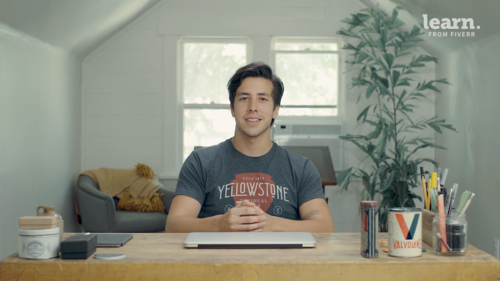 History
Nicolas Fredrickson
Lesson Info
History
I want to take a moment to clarify some of the terminology. I think too often the words calligraphy, typography and hand lettering are used interchangeably and there are definitely similarities. But I want to talk about some of the differences. To calligraphy is made up of two greek words, colo's meaning beauty and graphene meaning to write. The word literally means beautiful writing. Calligraphy has been used for thousands of years as both a practical and beautiful way to write and make copies of documents. This method involves using specialized pens that control certain things about letters such as the stroke widths. Typography is also made up of two greek words, typos meaning type and again graphene to right think of a typewriter. Typography has its roots well over 1000 years ago. But my man Gutenberg revolutionized it. Prior to Gutenberg craftsmen were creating letters or blocks out of materials such as wood and wax that would be pressed onto paper by hand. Gutenberg developed the ...
individual letters out of metal and created a mechanized process that allowed type to be mass produced for the first time. This led to a huge boom in the widespread printing of books including the bible, last but not least we have hand lettering. So calligraphy refers to writing letters. Typography refers to typing letters. Hand lettering refers to drawing letters while hand lettering is more recent. It's been used for over a century in various instances, sign painting is a classic example where you can be creating letters so large that a calligraphy pen just wouldn't make sense to use. You need to build up the letters using a paintbrush, logo design is another example. You have the ability to draw, erase and redraw parts of the letters until you're satisfied, as opposed to getting it right, the first pass. All right, let's move on.
Ratings and Reviews
A lot to learn from this man. Thank you so much!
Student Work