Create a​ ​Stress-​Resistant​ ​Life​
What is Resiliency? A Definition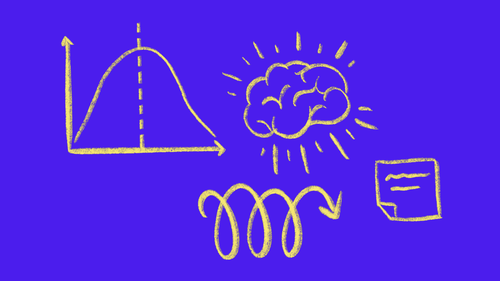 Create a​ ​Stress-​Resistant​ ​Life​
What is Resiliency? A Definition
Lesson Info
What is Resiliency? A Definition
First let's do a little definition of what is resiliency. In order to do that, I'm going to introduce a concept by a guy named Nicholas Taleb and I'm gonna ask you guys this question, throw out a couple answers. What is the opposite of fragile? Throw out a couple words. Durable. Durable, strong. Unbreakable. Unbreakable and these are great answers except they're wrong. Because the opposite of fragile and Nicholas Taleb the author of the book Antifragile, he suggests there is no such word for the opposite of fragile so he created his own anti-fragile and for him and I agree saying that the opposite of fragile is strong or durable is like saying the opposite of negative is neutral. And so, the opposite of fragile is anti-fragile which means things grow stronger with stress. And what's really interesting about the notion of anti-fragility or what I would call resiliency is that only organic things are anti-fragile. So non-organic things, anything man made, buildings, concrete, gla...
ss, steel, you name it are not anti-fragile meaning eventually if you stress a thing long enough, you stress glass long enough, you stress rock, concrete, anything long enough it will break, it will crack, it will deconstruct and it will not grow back stronger. But everything organic generally speaking is anti-fragile. If you take a hatchet to a tree, the notch you take out will grow back stronger than the piece that was there before as long as you don't kill it. If you stress your bones, they will grow stronger from that stress as long as you don't break them. You stress your bicep, it grows back bigger and stronger and more capable of handling more stress. The same is true for psychological stress. If you stress yourself properly psychologically, you can actually learn how to develop greater resiliency. Now that's what I'm gonna define as resiliency. Greater performance under greater stress 'cause it's not gonna get any slower.
Class Description
Workplace stress has reached all time highs with no end in sight. In this session John will reverse a typical question people ask. Instead of "How can I reduce stress to perform better?" John will help you consider "How can I perform better under increased stress… and learn to like it?" Explore a new model of resiliency based on neuroscience, where proactive challenges are designed to build capacity for ever greater performance under pressure, while learning the new brain science of recovery. Illuminated by entertaining and informative stories from John's Olympic and business careers.
Reviews
John is a wonderful and passionate speaker. The way he weaves his own stories into the material as a resonate touching through-line makes the learning that he shares stay with you. We all need to be more resilient in the face of more and more and more and his insights and tools are both uplifting and change-making.