Create Better Black and White Photographs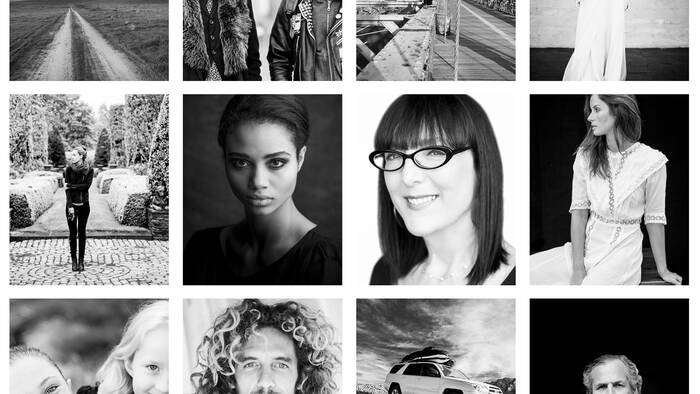 Most people know how to use Photoshop features to create black and white images, but many of these conversions aren't very good. Join instructor Chris Orwig for Create Better Black and White Photographs and make black and white images that are expressive and strong.
You'll learn how to use Lightroom and Photoshop together in a seamless way to give photographs rich and deep tonal range. Chris will show you how to change the brightness values of specific tones and help you selectively add brightness and darkness to direct the viewer's eye through the image. By working with a wide range of subjects, you'll explore how to use presets and settings to help you achieve film and analog looks in your digital black and whites.
Software Used: Adobe Photoshop CC 2014.2.2, Adobe Lightroom 5.4

Reviews
I'm very glad I only paid $19 for this course. I kept telling myself as I watched that you get what you pay for, and $19 is not a lot. Chris flies through everything except keyboard shortcuts. I watched the first module on understanding the controls four or five times and finally was able to learn about automasking and the clarity and flow controls. One of the things Chris says the most in this class is, "as you guys probably already know..." No,if I already knew it I wouldn't need this course! He goes into a lot of images and says I'm just messing around with this and that and does not explain what he is doing. I had to watch everything at least twice, the first time looking at what sliders he is using and the second time looking at the results the slider has on the image. But I'm really disappointed that he doesn't take time to explain the sliders and why he is using what he is using and why they do what they do. Was the class worth $19? Probably. But would I pay a penny more for it? Absolutely not! I felt like Chris might have been given a time limit and he is making very sure he does not exceed it. The single most important thing I learned from this class was not to simply desaturate the image to create a black-and-white version. I also found out that there is such thing as virtual copies, but I had to go and find information on it on my own to understand what they really are. The other thing I'm taking away from the course is settings to experiment with, but the operative word is experiment. I'm not coming away from this class feeling like I know that much about how to make better black-and-white images, I know what I experiment with to see if it helps me make a better black-and-white image, everything is very rushed and nothing is explained in detail beyond the keyboard shortcuts. So I'm disappointed in the class, but again, you get what you pay for. I didn't pay a lot and I didn't get a lot. If you can get it for $19 it might be worthwhile, but I had high hopes for the class. It'sthe Second Creative Live class I have watched, and I came away with the same feeling from both. It makes me wonder if I will ever invest in a more expensive Creative Live course, because if I spent good money on it and got a course like this one and did not have a money back guarantee, I would be really upset. I really wanted to love this class. I just didn't. There's not that much to love. Proceed with a buyer beware attitude. I really wish I could give it a better review, but the single best thing I can say is that each module is short enough that it doesn't take that much time to watch them multiple times, which I have to do to get anything out of them. Will I be able to create better black-and-white images because I bought this class? All I can say is maybe, and that's just not what I consider sufficient.
I LOVED this and loved Chris as a teacher! I get frustrated when the teachers jump around and don't explain things thoroughly. But Chris is great! Lots of new helpful ways to do things. Very informative and very helpful. I have purchased countless Creative Live classes and he is a new favorite! Thank you Chris!!
I expected a more advanced course, with more theory about setting correctly skin tones on the grey scale. And I found a course like too many others, with explanations of Photoshop and Lightroom tools. I would have liked to see the teacher to focus more on the analysis of the image and not in the software. I think Chris is a good communicator and a great teacher, but unluckily the level of this course is low (at least for me) :^(