Recognizing the Obstacles
Ram Castillo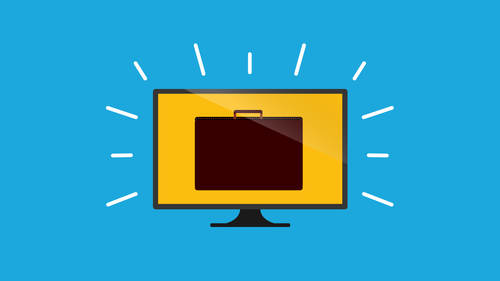 Recognizing the Obstacles
Ram Castillo
Lesson Info
4. Recognizing the Obstacles
Lesson Info
Recognizing the Obstacles
and number four is what's preventing you from getting it? There's a saying You can't travel East looking for a sunset. No matter how hard you try, it's just not gonna happen, is it? You can stick it out of the most passion, the most talent, the most intelligence. You're just never gonna find it. So what does that mean? Well, it just simply means that we need a strategy and a plan again. Always all goes back to Who am I what I want? Dig deep. All right, Dig day. Because then, when we've defined what we want, we can then recognize what's stopping us from getting it. We obviously don't have it yet because there are a couple obstacles and challenges that's limited us whether they're circumstantial or our own limiting beliefs. Something stopping us. Usually there's a couple things. What are those things here? Fear. Thank you. That is number one up there for sure was scared, don't we, Lisa? Yes. Looking for permission? Looking for permission? Exactly. Not knowing how to get to where you want...
to go, Not knowing the steps you need to take who you need to talk to when you need to do? Yes, How that's very good. Very, very good. It's. And the good thing is, here's the good news. There's solutions to all of these things, but write down every single one that's stopping you. Anyone else that's that wants to share may be on the online space that's stopping them from getting what they want. But we have people who are just sharing some more things about what they want to get to where their goals are. Anya, 82 says. I want to be a teacher, a teacher that helps the students buying their own style, who opens their eyes to other worlds and helps them grow without limiting their creativity. Perfect. Okay, so Kanye said she wants to be a teacher that wants to ah, have the students grow without limiting their creativity. Exactly. OK, so a solution to that is it really goes back to her values, too, because she I think you know, when I did a talk at Cesar Chavez Elementary School, these kids, we're so the pen, you know, an insane on nature to be curious and open. And what I found in people is that find, whatever the best way to motivate people is to find what what already motivates them. That's what I found is most important. And I think the second pot having them the ability to be creative. It's natural for them. You know, their kids. They will. They will want to do that. So now becoming a teacher is really OK. Is it a formal thing? Is it time, money? All those things. So here are the four common obstacles that I found that hinder many of our goals. We always say I don't have enough time That way. I'll get to It just happened. So busy. I have time. What? Did you be enough to just be busy? How you been made. I just mean flat out just being busy. It's like an automatic reaction. We gotta change that up. We've got to prioritized. Then I don't have money. I'm saving what he said, saving we obviously saving for something else that matters more to you. We came into this world with nothing and we will live with nothing. You know, if you look at all this that most successful people in the world, they came into success because off their sacrifices blood, sweat and tears, they made that circumstance happen for them. Fear what Jen pointed out here in the audience. Fear of what? Well, failure, Rejection. Disappointment. Uh, I'm not wanted. I'm gonna fail. I'm not good enough. There's gonna be a lot more about tackling that particular one. But in essence, I suggest that you fail and fell quickly because it's really experience is the best teacher. Lack of knowledge. I don't know enough, right? How bit? I don't know how to do that. So here are some solutions to those problems. Time poor. He's a thought, whether you're the president of the United States or you know, you were the greatest athlete in the world or you know any iconic person. But you say as wow, how did they do that? They all had 24 hours in the Diet Sudan. They it's the same is like night. And didn't that surely had at least 26? Um, so it's important to prioritize. Essentially, you're procrastinating on something that is possibly because of fear. Or you're doing something else because maybe you're scared. Maybe you think it's too hard or too difficult. Okay, this just prioritize. Okay? So lack of money, you know I've been to a couple seminars about wealth and all that sort of stuff. I'm sure we've all been sucked into one of those how to build wealth in 20. How it's so like you see the ad or anything like that, but simply work and safe. You know what it's It's amazing how much stuff we spend on things we don't need honestly working safe. There was a point where I worked three jobs when I was studying, was a bartender working that came up. I was working on cleaning, helping my dad clean officers. That's what allowed me to travel. Having you travel so much wouldn't get the money. I work my butt off, that's how. Simply put, I didn't you know either that or rob a bank, but that's against my values. I wanted it bad enough. Exactly exactly. So then this fee, as we said, Rejection, failure, disappointment, briefly touching this but further is necessary for growth. And this question really helps me that what's the worst that can happen? Really? What is the worst that can happen? I you're gonna die, probably not most the time, Um, because regret is far more painful now. Lack of knowledge. He's the things that have helped me a lot. Research research to the core. Just go nuts research and dig deep. And you know what? There's no excuse. Now the Internet makes it super easy. Creative life research. There you go. How do you create it'll cut, put for, um, find some mentors. That is so huge. If you think about it, they have carved away for you as if you're not just gonna follow him through that path. They've made all the mistakes for you, most of them anyway. Of course you're crafting your own story. But mentors have done what you ultimately want to do. Find those mentors. And again, they don't have to be. Ah, but you know, I'm not from America. I'm not from the UK. I'm not from, you know, how do I get in touch? Send him a tweet. I bet they'll respond. It's It's in fact, so easy to connect with people these days. You'll be surprised how easy it is to get the conversation going with the mental in my are ah, other workshop on getting the design job you want. I told Maura about mentors as well, volunteering yourself is also a good way. Most of the time, they don't have money for you to learn with them. So you know what? Here's a tip. Take down that barrier full of them. Is it okay if I if I you know, being the background for a day once week for a couple weeks? Can I just observe while you work? Just purely voluntarily? Volunteering has gotten me a lot of experience of very, very quickly and again participate online and offline. You will learn from a whole bunch of people there. So the lessons from this segment before we bring on the wonderful Davor Guth Miller Ah, the following. We have been able to get some tools and some questions and really have some quality ways of thinking and approaches on how to eliminate the fear and anxiety. By replacing that with confidence, purpose and personal value, we've been able to clear, articulate out personal brand and story on your lovely note pads. We've been able to visualize exactly what job you want and identify any obstacles. Okay, We've gone through some common ones and by digging deeper Yo, now, ready to stop planning
Class Materials
23 digital resources to keep in your back pocket
The 6 most crucial design principles to implement on any design
Top 10 mistakes to avoid when creating your online design portfolio
5 free online creative communities you need to be on and why
Daily ideas to improve and retain creativity
How to Photograph Your Work with a Home Setup
Ratings and Reviews
I have been asking for a portfolio class for graphic designers since last year on Creative Live. So, I was excited to see Ram Castillo teach this class. Thank you CL! This is one of my favorite classes on CL. This class is not only for specifically graphic designers, but can also be applicable to other artists and designers as well. I had to create a online, print, pdf and dvd school/job graphic design portfolio to graduate with my degree and was taught vaguely about what exactly to include in the portfolios several revisions later. I wish I had discovered Creative Live, then! Ram Castillo walks you through the steps of getting to know yourself which helps you to create the portfolio and knowing your potential employer/customer which let's you analyze what your portfolio should include. But, it isn't always just about you. A degree in graphic design doesn't always guarantee you a design job. But, Ram Castillo, his sense of humor and his cute accent will show you how to get that design job. Ram shares his secrets some designers probably wouldn't want you to know. Ram Castillo shows the portfolio sites you need to be on and how to market yourself to be seen, how to self edit your work, and getting feedback from others. Ram has guests that explain how they prepared their portfolio to get a design job. Ram addresses what to do and what not to do, what to include in your online portfolio, how to think daily and how to take care of your mind and body which can impact the way you create your portfolio which can also be an emotional journey. This class was a huge source of inspiration and breaking down the steps that you need to do to have a knockout portfolio and be a successful designer to shattering those hurdles and excuses. After watching this class, you too may be inspired to create that knockout portfolio whether you are starting out or not, your confidence may soar after watching this class, you may be the one holding yourself back and this class may help you to get out of your own way. Ram suggests if you don't have that hero project in your portfolio, create those knockout personal projects to put in your portfolio. Ram Castillo prepares you for your portfolio and beyond to get that interview and job. I highly recommend this class for purchase for the bonus materials, the videos for inspiration, how to photograph your work, there is enough room for you, inspiration, process and accountability. This class will also prepare you for the next step, getting a design job which is the next class you need to watch and purchase. Thank you Ram Castillo! Thank you for teaching this class and so grateful that you taught this class. This class has been added to my design library of resources. If you will excuse me, now I have a lot of work to do to create that knockout design portfolio.
I was excited to meet Ram from his first email prior to the live class that I was going to take. He is personable, authentic and eager to help others. I thought I would enjoy his class but wasn't sure how appropriate it would be to me as my photography business. Surprisingly this class would be perfect for any Creative business. It was so appropriate for my business and had so much actionable content, that I took 10 pages of notes! Many can train about portfolios. Many can be powerful speakers. Ram was not only those things but so much more. He started out by telling us about WHY and HOW he became who he is and had us explore ourselves. It was powerful. It was a light bulb moment to realize my focus in business has a direct result to how i was raised and what I believe is important. That was just one part of the training. In the end, I had direct and actionable goals toward revamping my portfolio. It's great to take a class that is not only motivating but changes the way I do business. As a direct result of this class, I changed my portfolio and got a photography job where the client told me they hired me due to my portfolio. How powerful!! It would be a FANTASTIC investment you won't regret.
this class is amazing! I have just graduated my graphic design education and started completing my portfolio so I could show interested companies or employers wat I am capable of... I will never ever look at my portfolio the same way after this class they don't learn you these things at school... What your portfolio projects should represent, how many, how to show trough your portfolio, what you are looking for in a job, how complete or incomplete your current portfolio could be and how to give it that extra something so they actually check out your portfolio when you contact them to apply for a job... This course was great, the guest speakers made it even more valuable. They are all very experienced in the aspects they were asked for... Ram Castillo has some great life experience to share! Get this course if you want to give yourself that extra push to achieve great things with your design!
Student Work