Editing Composite Shoot #2- Masking Into Backgrounds
Brooke Shaden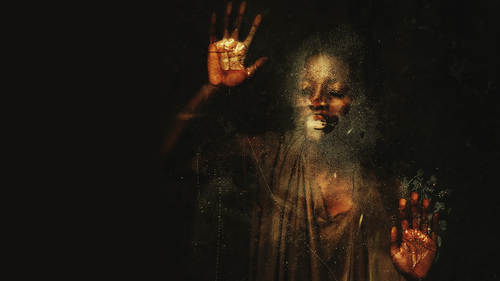 Editing Composite Shoot #2- Masking Into Backgrounds
Brooke Shaden
Lesson Info
46. Editing Composite Shoot #2- Masking Into Backgrounds
Lesson Info
Editing Composite Shoot #2- Masking Into Backgrounds
in order to take a look at the second image, we really need to go in and look at these blank shots that I took and figure out if we're going to be able to use them or not. And I think that we will. So the blank shots look like this. Uh huh. Really, really simple. So let's use it. Why not? I think that we should just take these two pictures in and we're going to create this room effect, which I think is going to be really fun, and we'll see how the subject fits in. And hopefully it all works out flawlessly. We'll see. So we're going to first put the room together, make sure nothing needs to happen here, in my opinion, in camera raw. So I'm just taking it straight in and we're going to build a room first. That's gonna be our plate. Our base shot and everything is going to go into that. We're going to build it out by just tilting up a little bit. We might not even need to, though it might actually go up too high because I can see that this is really the ceiling line, right? through here, ...
So let's assume that we don't need to build it out. And instead we're going to use the crop tool just to choose a frame like that. Okay, I think that looks good. We'll say Okay. And like I mentioned, there's this clear wall happening here. So if you want to make it look like a real room, well, you can do that. The first thing that I'll dio is take a copy of the background and I'm going to go into edit transform and let's see, let's dio skew when you do skew, you could just kind of move the pixels around. And I'm just I'm getting rid of this line where you can see that the wall curves just gonna get rid of that by moving it out just to there. So now it looks like the room really does extend toward us, doesn't it? Looks much more like that. So let's use the rectangular marquee tool and select half of the room roughly. Doesn't have to be perfect, okay? And copy it and paste it. And once we have this piece pasted, we can then go into edit, transform, flip horizontal, and this is going to allow us to move this piece to the other side of the room. It creates cemetery, which is very pleasing. I really like how this looks. Let me make sure that it's a square. Hopefully, yeah, we're still good. Okay. Frame hasn't changed, so now we can plop the subject in. So let's go ahead and do that. We're going to get rid of that image on. We're going to find our subject back into bridge, go all the way up, and here's where it begins. So I was flipping my hair all over the place, hadn't decided on where my arm was going to be and then finally decided my arm would be out to give some visual interest. I really like this picture. Um, I think that it's pretty dynamic with the position of the arms and I'm gonna go with it, I think Yes. So let's bring that in first, we're gonna bring this image in because it's going to be our base shot. We have the plate, right, And then we have the main shot of the image, which is this one. We're going to see if we can fit it into the room. So Let's go ahead. And I'm actually going to take the whole image. Just moving it, dropping it. Okay? And I shot my subject myself. Ah, lot closer than I did the wall. So we're gonna have to shrink me down to fit in here. Do you see how I'm matching up the line where it meets the baseboard? That's gonna make life much easier. So that's what I'm going to do. I'm gonna actually shrink a little bit more so that we have room for the hair to Faneuil around. Okay. Good. And that lined up really well. I'm going to use the floor of the room and the baseboard of the room. So keeping that in mind, I'm going to create my layer mask, and we are gonna have to cut the feet out, But it's not a big deal. We're gonna go in with a fairly big brush and not worry about too much yet. I'm just getting rid of what I can get rid of without worrying about too much of anything. Just progressively make my brush smaller to be able to get in and erase Good. You know, I kind of I'm debating now because I see that the there's this line where the backdrop hits the floor and maybe we'll just move that up, tow line up with the baseboard at the top instead of the floor at the bottom so we can use that natural shadow, and I think that might work out quite well. So let's go ahead and see. All right, we're going to erase around the feet. That's gonna be step one, and I'm going to do that by taking the hardness of my brush up, going to take the size down wonderful and make sure that we are erasing good, good, good. So we can go in and just get around the feet, making my brush smaller as needed to get into those crevices and just erasing. So if you're not so confident at erasing around things like this, there are a few things that might help you. One of them is to invest in a stylist of some kind. Uh, that might be a welcome tablet. In my case, it's a Microsoft surface computer, which allows me to edit directly on the screen, which I find very helpful for editing and precision. Uh, it could be that you practice with different tools. So instead of Freehand editing like this, you might use the pen tool, which is not personally my favorite way of working, so I don't use it, but it can be very helpful for precision. Uh, the other thing that you might dio is to try to lasso off the area that you're going to erase against, which can also be very helpful in terms of getting something isolated so you can't go over a line that you have created. And as I do this, just thinking about the shadows that I'm getting rid of, I know that I'm getting rid of the shadows and my feet look super weird without the shadows. So don't worry about that right now, because we're going to add it back in. And we can always bring my feet back if I have a raise too much. So again. Not a thing toe to really worry about right now, I'm going to just hope and assume, even though I'm positive, it's not going to happen that the baseboard is perfectly straight, and if it is and you're using your brush tool, you can click, hold, shift and click somewhere else and it creates a straight line from one point to another point, So I'll do that again. Click hold, shift click again. Straight line cuts it straight across. And that's a good way. Thio, Uh, just kind of go in and get your baseline. Just really erase in a straight line and not have to worry about anything else. Your race, part of my legs. So I'm just getting that back, all right. Going in and erasing the excess. Now then we have to look at the other side of the wall and do the same thing, especially in here, which is going to be a little bit of a tricky area because it's going to cut off, Uh, my leg just a little bit, but that's okay. We can get it back. It can always we can always get it back. You know, that's the philosophy. It's pretty good philosophy and editing. If you're editing non destructively, you can always get it back. Here we go. Okay. Now we're gonna do the same thing over here. Click Hold hoops on the wrong one. We don't wanna add. We wanna delete click and shift And there you go. So we've got that straight line. Great. And the reason why we're going for precision here is that this backdrop is going to be the wall. So I'm making sure to keep the backdrop. And even though it doesn't reach the edges, we're going to deal with that later. Just getting rid of this last little excess Good, then fixing up the leg from where we absolutely ruined it. I say we like you have anything to do with this, but maybe you're struggling to who knows? Okay, so you can see how that's going to become the wall. And that means that the room that she's in has to be a lot darker to match. So that's something that we will work on as we go. But for now, let's continue to get the wall essentially wallpaper. That's what we're doing here is we are creating, like, this dark textured wallpaper look. And I think that's cool. So I'm gonna go in, I'm gonna go into bridge, and I'm gonna find more images here. And as I look at the images, I'm thinking about what I could have done to make this easier for myself. And I really should have taken an image of the backdrop without me in it, which I don't believe that I did ever. So I'm just there blocking everything like a real nuisance. But it's okay, so I'm gonna just work with what I can. For example, I noticed that I have moved aside here just a little bit. I'm gonna use it. I'm gonna get what I can from this backdrop. So let's open that up and use this bigger portion that I have and see if we can drop that in. And essentially, what we're doing is just filling in all of these portions that are not filled. Right now we know that we took that down. So this is just gonna allow me to fill right up to the edge there so we'll match that up. And this kind of blending should not take quite a long because we're not cutting a person out from this. We're just going to go through and get rid of Ah, the excess that we don't need. Okay, The only part where we have to practice precision is at the baseboard yet again. So we'll go down, make sure that our hardness is up, and in order to erase, click shift across. Okay. Very, very good
Class Materials
Student Practice Images (large 1.9gb zip file)
Ratings and Reviews
Brooke never fails to deliver. I found this course superb from start to finish. From exercising your creative 'muscle', demystifying taking self portraits, and showing that they don't have to be perfect before you begin editing, to walking you through her editing process and how to price your work. Brooke's enthusiastic personality and excitement about the work shines through it all. Definitely recommended!
Thank for fantastic motivating an very inspiring. The story telling and selling module was very helpful - thanks from Denmark
Thank you! Thank you! Thank you! Brooke for this amazing class. Inspired and so full of practical knowledge, this is the best class I've ever watched. You have given me the confidence to pursue what I've always been afraid to do. Watch this space!
Student Work