Creating a Successful Wedding Photography Business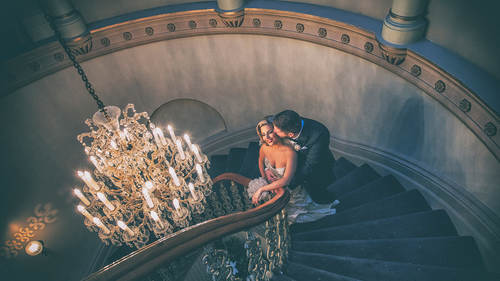 Creating a Successful Wedding Photography Business
Lesson Info
Client Focused Wedding Business
So, let's start. This is a little clip that Canon did it for me in Australia. It (mumbles) shows my studio, also. ("Soul" by Violina Dans) That's some of my images. I continuously take a lot of good images. If you see, I'm a little bit biased. I love woman. Wedding is about woman. The bride is the subject. The guy is the accessory. He comes in, he's not interested much, so we target our subject. Our subject is woman and that's where we go. It's make them look beautiful, make them fantastic, and by advertising that, we get the right customer. Okay, before we go there, every now and then I'm gonna give you some my sponsors and people who provided me the music. This music was created for me about 10 years ago from a Russian girl, Svetlana, when I was visiting Russia to do workshop. She played this with the violin for me and dedicated to me. So I really love it. I have Armenian background and it has a bit of Armenian duduk instrument in it, so it's beautiful. All the musics are important p...
art of my presentation, but make sure that you have the copyright for each image.
Class Description
International award-winning wedding photographer Yervant explains how to make your wedding business a success from capture through print. Before you can take great images, you need to build a strong relationship with your clients. Yervant guides you step-by-step on how to foster that relationship with your clients, interact with the entire family on the wedding day, and how to piece together their story to guarantee a happy client who's excited to make a large purchase. Utilizing a real wedding, he'll break down every moment of the day from portraits through reception. You'll follow Yervant through his post-production process and album creation to help you maximize your product sales.
In this workshop you'll learn:
Capture techniques for the bride, groom, and wedding party
How to work quickly on location shoots to keep your clients happy
Editing and retouching techniques in Lightroom® and Photoshop®
Album layout and design
Monitor calibration and printing techniques
Being a wedding photographer starts with a passion to capture your client's love story. In this course, Yervant will share his secrets for remaining passionate, relevant and maintaining a thriving business during his wedding career.