Creating the Moment Workshop
Forrest Mankins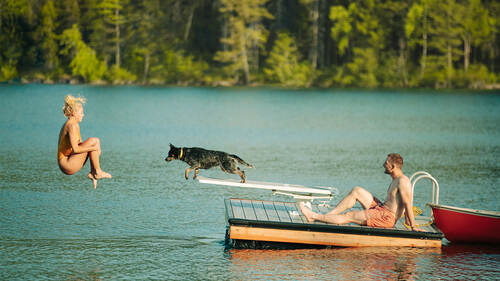 Creating the Moment Workshop
Forrest Mankins
Class Description
ABOUT FORREST'S CLASS:
Wildist's Forrest Mankins walks you through what it takes to create photos that people are going to remember. In this workshop, learn how to craft moments that stand out regardless of the camera in hand.
Ratings and Reviews
I will return to this to rewatch again and again! I absolutely loved this workshop! I love both digital and film photography so this fit the direction I want to go very well. Forrest does a great job of being very open, honest, to the point and hits all the important content. I hope one day I can take an in person workshop or work along side him!
A lot of philosophical insights but not much of practical tips to use! I love Forrest Mankins photos and youtube channel. I signed up for his workshop to get a bit more of an insider perception, which he delivered in his own style and which is great. However, at the end of the workshop, I have a hard time to really feel like it worth it. Maybe I was expecting too much of technical, really hands on tips. The whole thing is good overall, don't get me wrong but not as much useful as expected.
Creating a Moment Overall, this workshop had a ton of great insight into Forrest's process before and after creating an image. I learned a lot and really enjoyed the points he touched on with working with models and teams. I never had a workshop go into these sort of important details that forgotten at times. I wish the workshop had more "in the field" video content as it tended to get a bit cumbersome watching Forrest talk at the camera over and over again but regardless I definitely learned a lot and would purchase this workshop again in heartbeat.
Student Work