Creating Your First Web Page (with code!)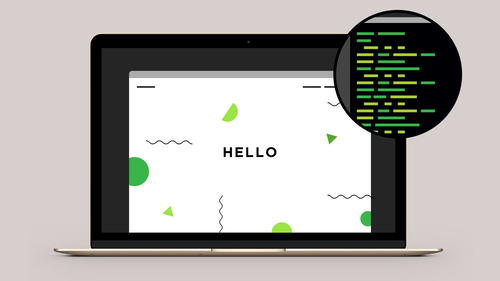 Creating Your First Web Page (with code!)
Class Description
What happens after your web design comp is approved? How do you create the web graphics from Photoshop, Illustrator, or Sketch? How is design translated to HTML and CSS?
This course will walk you through the process of evaluating, planning, and creating a web page from a design comp. We'll explore strategies for setting up your HTML, slicing and saving web graphics, and applying CSS rules that will re-create your design vision in a browser.
When we're finished, we'll have a working web page that will respond to varying screen sizes, as well as paper. Choose to follow along with the video, with the provided project files, or simply evaluate the final project as you watch the instructor.
How to evaluate aspects of a design for conversion

How to structure the HTML

To make decisions how the graphics should be created

What graphical formats you should use

How to add fonts and style text in CSS

Using CSS for layout

Incorporating graphics with HTML and CSS

Using media queries for screens and paper
Software Used: Panic Coda 2017

Reviews
I am so happy to have taken this course! Chris is very clear and knowledgeable about what code to use and why. He is very organized and made coding fun!
I think this class was way over my head.