Backlit Portrait
CreativeLive Team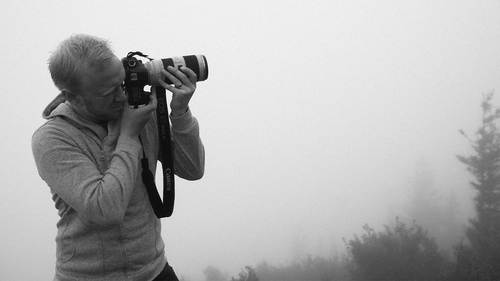 Backlit Portrait
CreativeLive Team
Lesson Info
13. Backlit Portrait
Lesson Info
Backlit Portrait
Hey, guys, welcome to Creativelive. My name is Casey, and for today's creative photography challenge, we're going to do a backlit portrait now. This is my favorite, the favorite of the challenges, because it's something that I love to see. It's just it's pretty, it's fun. And it's just one of those things that makes you happy that you're a photographer. I'm gonna explain the steps that's going to take to make sure that you get the best possible shot. So for this backlit portrait, of course, we want the sun to be behind them now. What's important is that it's not just behind them a little bit and easily be either behind them completely or out of your frame. And to do that, it's just it's making sure that you're focused and that you're aware of where the sun is. Stock settings for this and for most porches. I actually like to hang out at an aperture of 2.2, and that just tends to give me a little bit of a safety zone to make sure I'm not missing focus. And with the light that we have tod...
ay, I'm gonna I'm going to be at I s o of 100. My shutter speed we'll have to figure out once I'm out there kind of depends on the look that I'm going for. If I want the background to be a little brighter, I may shoot around 1600. But if if if it is to write which it might be, I might drop down to 3200 or four thousands of a second gear needed for this challenge. A camera, your favorite lens, a subject and son. Keep your head. Keep your heads straight, but bring your eyes to me just like that. Perfect. That's it. And this looks great. If you haven't already, go to creativelive dot com slash CPC to sign up for more challenges just like this. And we want to see what you're able to create similar lighting situations and share them on instagram using the hash that create a photo challenge
Ratings and Reviews
I love the format of this class. Each challenge is presented in a quick, yet thorough manner. It is a great way to try new techniques. The best way for me to learn is by doing and the format of this class gives me the perfect opportunity to do so.
Really love this idea and excited to take this challenge. Loved the live Facebook chat with Chase last night. Feeling inspired :D
I am more than happy to agree with other people here... this is a great idea and is really enjoyable. Thanks guys :)
Student Work