Sunset Bracketing
CreativeLive Team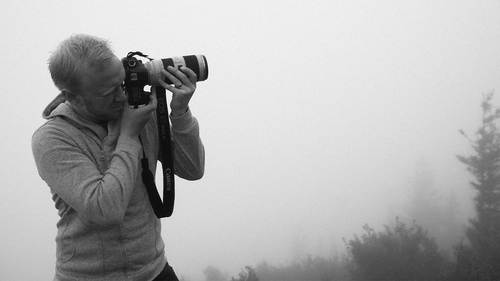 Sunset Bracketing
CreativeLive Team
Lesson Info
2. Sunset Bracketing
Lesson Info
Sunset Bracketing
everyone. Welcome to Creativelive. My name is Justin. It's almost sunset and we're here at the top of Twin Peaks. SAN Francisco, California Today's challenge Sunset bracketing High dynamic Range, or HDR, usually gets a bad rap. It's mostly associated with over processed, unrealistic looking images. But today we're going to show you how to capture realistic HDR so that you really bring out with the eye sees as opposed to just the camera. Normally, like probably what you're seeing right now, you either have to sacrifice way over exposing the sky or way under exposing the foreground. If you don't have a bracketing function on your camera, you can always simply take three exposures one under exposed, one that exposure that you think it should be and then one overexposed but with exposure bracketing weaken, do our best to capture the best of both worlds. For this challenge, you will need a camera, a wide angle lens, shutter release, remote, a tripod. You don't have to have a shutter release...
remote, but I find it to be incredibly beneficial in order to capture the image that you want in reducing camera. Shake as much as possible on putting the sun and Sutro Tower in the right third section of my photo. I'm going ultra wide, I think about 14 millimeters and I'm trying to capture as much of the scene as possible with a good amount of foreground and a good amount of the sky as well. You're gonna make sure you're attached to a tripod. And if you're tripods good enough, it's gonna have a little latch here at the bottom that's going to allow you to attach a bag or something to weight it down. In this serious win, I also have my shutter release remote attached and ready to go for camera settings. I'm shooting in aperture priority mode with my aperture at F 16. In order captures much depth of field is possible. My I s so I'm keeping it 100 because I don't mind having a slower shutter speed because amounted to a tripod. The other critical point is I've turned my bracketing on with to stop intervals. Now let's go back and post process it. I've already imported my five raw files from our shoot. I mean, open him up in light room and just so we're clear, all I'm really going to do today is show you how to merge these five images into one. So I'm gonna select all five right click photo merge HDR let it generates preview for a minute. We are working with very large 36 megapixel raw files, so it may take a minute. Preview looks good. Press merge. Looks pretty great. Just do some very basic stuff. Crop it down to the aspect ratio that I'm looking for. And then because I was shooting on a extremely wide lens you're going to do a tiny bit of lens correction. I think we got it. If you want to learn more about how to take great sunset shots using exposure, bracketing creative life has a number of excellent courses on the subject. For example, John Green goes fundamentals. Photography will get you all the way there. We'd love to see what you guys come up with, So please, tiger Instagram submissions with hashtag creative photo challenge. If you haven't done so already, make sure you sign up creativelive dot com slash cbc to receive challenges like this in your inbox every week
Ratings and Reviews
I love the format of this class. Each challenge is presented in a quick, yet thorough manner. It is a great way to try new techniques. The best way for me to learn is by doing and the format of this class gives me the perfect opportunity to do so.
Really love this idea and excited to take this challenge. Loved the live Facebook chat with Chase last night. Feeling inspired :D
I am more than happy to agree with other people here... this is a great idea and is really enjoyable. Thanks guys :)
Student Work