Shoot & Design Wedding Albums
Yervant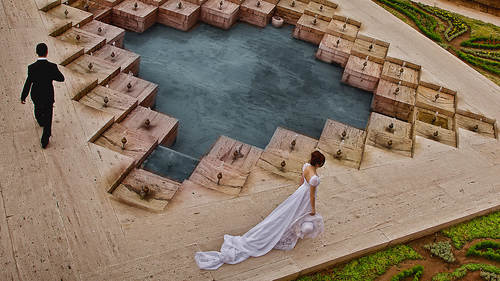 Shoot & Design Wedding Albums
Yervant
Class Description
Where does fashion photography meet wedding photography? Learn the secrets to creating cutting-edge, fashionable wedding images and albums with Yervant. Yervant's shooting and technology techniques have forever altered the wedding photography landscape. During his 3-day course, he will teach you the methods that have made him one of the most desired wedding photographers of all time.
Using live demonstrations and engaging how-to lessons, Yervant will take you step-by-step through the creation of a perfect wedding package — including how to choose the right business model, pose the bride and groom on their big day, and design a timeless wedding album that your clients will treasure forever.
If your wedding photography needs an upgrade, join us for this A-Z guide to high-end wedding photography with the Grand Master Yervant.
Ratings and Reviews
This Creative Live course is worth its weight in gold. Yervant is a true master that inspires and empower his students to excel and not to settle for just good enough. He empower us to go for art. He is the embodiment of wedding photographic art.
Thank you very much for the wonderful lessons. I learned a lot of interesting despite the fact that there is strong in English. Please tell us how to do touch-3 band. Many thanks
Yervant shares his knowledge with a passion. If you are a wedding photographer and even if you're not, you will love this course. Thank you Creative Live for sourcing the very best in creativity and making it available to us. Frank Jun 24, 2016
Student Work