Differences Between Lightroom Desktop and Lightroom Classic
Jared Platt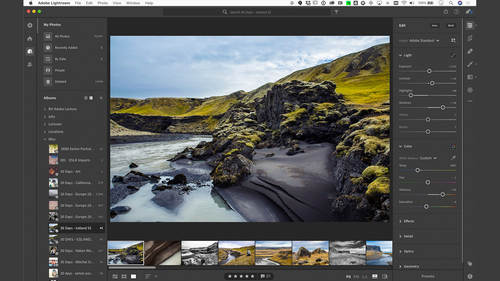 Differences Between Lightroom Desktop and Lightroom Classic
Jared Platt
Lessons
Class Description
Course description coming soon!
Ratings and Reviews
Thank you, thank you, thank you. So clear! I've been reading in other places but still not clear on which one I need. Now I'm clear and very happy! Thank you, thank you
I have an Adobe subscription which gives me access to both Lightroom & Lightroom Classic. This quick clear explanation has been invaluable in helping me to decide how I want to use Lightroom. As well as which of the Lightroom specific courses are relevant to me on Creative Live! Recommended if you're not sure :)
I'm so glad I found this class. I'm not a professional photographer, but I do take professional product photography for my website. I've been using LR desktop, but I'm switching to classic for all the reasons Jared gave for why pros should use it. Thanks so much - this was so helpful!
Student Work