Diving into Photoshop Filters
Sharpening: Unsharp Mask and High Pass Filter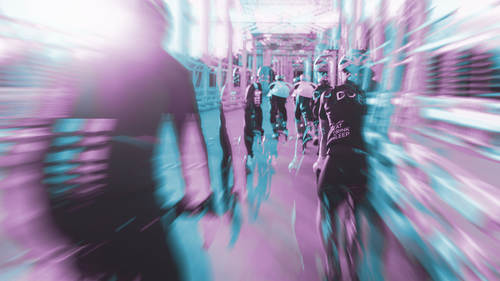 Diving into Photoshop Filters
Sharpening: Unsharp Mask and High Pass Filter
Lesson Info
Sharpening: Unsharp Mask and High Pass Filter
so I'm gonna show you. This is my son. I thought about the look he had on the bike when he was like a little bunny. Well, he has a beautiful smile, but he also has a very beautiful just poker eso. Anyways, um, here's this photo of him and we just show you a couple different ways that we can sharpen it. So I'm going to duplicate the layer here, and I'm gonna call one of these high Pass and then we'll duplicate it again, and I guess, and call this one, um, unsure AARP mask. So I'm gonna show you two different options. We'll start with uncharted mask and I'm going to zoom in so we can see. I mean, it's an in focus photo, but like, it's soft, of course, because that's just the nature of the beast. So we can use the uncharged mask filter by going into filter sharpen unsure mask. And here we have sliders for amount, radius and threshold. And, um, the basically the way that sharpening works in photo shop is it's trying photo shops, attempting to increase the contrast of edges because we, our ...
brain, perceives sharpness by perceiving contrast. So photo shops trying Teoh mimic that and we can change the amount and the radius and the threshold. So the amount has to do with how much are we increasing the contrast? Okay, so the higher the amount, the higher like that looks a little silly. The higher the amount, the higher the contrast. The radius is defining the span of the area that we consider to be an edge. So, um, we can increase this and you can see it's sort of blurring the image. Now, in a way, it's creating sort of that look that we got on the very godmother image. Um, when we duplicated that layer and blurted and then changed the blend mode. So that's what radius is, And then threshold is how different how much difference there has to be before it's will be included in the equation. So you kind of have to play with it. But typically, like people will tell you that, um, you know, you want to keep these numbers like, kind of low, like, I don't know, 85% and like, two or something. But I say just go with what looks good for you. Um, so I'm gonna drag the threshold down and boost the amount and keep the radius pretty low and you can see before and after. If you come in here and click with your mouth, you can see how it toggles the preview on enough. And there's of course, different sharpening You do for screen or for print. So you always have Teoh, make sure not over doing it. So that was the un sharp mask filter. Very nice. Now we're going to do the high pass filter, so to do that will come up to filter and choose other high pass and here is gonna turn everything to gray and it's kind of the same thing here. We get to select the radius and you see how it like blurs the image away or brings it to this full grain. So you want a pretty low number here where you're just seeing some of the detail come back and then I'm gonna go away and then when we click OK, we can change the blend mode. We have to change the blend motor. We're stuck with this gray. We change the blend mode to like overlay and then we zoom in. You can see. But these these different filters are still making use of in the background under the hood there, making use of that same gauzy blur algorithm to compute this only in this case, because of the way it's being applied, it ends up sharpening the image. It's a mind blowing, highly mathematical thing, but so you can have your favorite. Some people prefer on sharp masks. Some people like High Pass. You just have to go kind of go with whatever works for you. It's very subtle, and I'm always afraid of over sharpening now because I did that once on the client's wedding album and didn't look through the whole thing before I gave it to them. And then they called me and they're like, What's up with this one spread? It's like super crispy e. I was like, Oh my God, I knew exactly what it was. And so I had to replace it because I just got really carried away with sharpening. Um, so you got to be careful with that. But that is a look at filters and using them for everything from like distorting reflections, Teoh creating rain out of thin air or just blurring, which remarkably, is my most used thing. I would think the Bosnian blur
Class Description
When it comes to Adobe® Photoshop® filters, there's more than meets the eye. Beyond cheap tricks and quick fixes, Khara Plicanic will show you the powerful manipulations, effects, and more that one can do when utilizing this tool. Discover new uses for filters you thought you knew, and several you likely overlooked.
Software Used: Adobe Photoshop CC 2017

Reviews
Khara is knowledgeable, creative and has a fun and easy to understand teaching style. This class goes over some of the default Photoshop filters and offers ideas about how to use them for creative effects. My favorite new thing I learned was about displacement maps, but I'm looking forward to trying more of these out.
Explore More Free Classes
THE
CREATOR

PASS
Enjoy the free classes? Get 2000+ more Classes and watch it anytime, anywhere.
Get The Pass