DIY Fashion and Editorial Photography
Amanda Diaz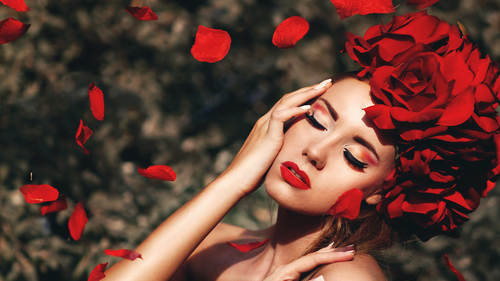 DIY Fashion and Editorial Photography
Amanda Diaz
Class Description
When you think of conceptual, high-fashion photo shoots, you imagine budgets in the tens of thousands of dollars. Turns out, couture shoot concepts don't have to cost more than $100. Join Amanda Diaz for a hands-on class that will show you how to concept, style, and photograph the images of your dreams.
This course will teach you everything you need to know to create high-fashion looks (including models, props, and locations) on a seriously shoestring budget. You'll develop the strategies you need to carry out a complete low-cost, high-impact shoot from start to finish. You'll also learn about creating a consistent, cohesive portfolio and develop ways to express your unique point of view in every image you capture. You'll examine how a fear of criticism can unduly discourage you in the same way financial constraints do, and how to prevent those fears from holding you back.
From vision boarding to connecting with modeling agencies to shooting for publications and more, you'll explore the tips and techniques every professional photographer needs to know.
Class Materials
Amandas Favorite Photoshop Action - Enchanted
Ratings and Reviews
Amanda diaz has given me inspiration and purpose. I wake up everyday inspired to create a beautiful image, atleast enough to hold your "aww" for a few seconds. I can relate to Amanda on so many levels as I also found myself in photography and never planned for it. Just like Amanda, I also started from scratch with nobody to help or assist me. If I had found this tutorial a few years ago, it would have speeded up the process of learning. Even today I call myself a professional photographer, this course still had a lot to offer me. I can blab on and on about how much I love and support Amanda diaz, however I will make it short and sweet by saying three simple words, "Thank you, thank you, thank you!" www.snipershotsphotography.com https://www.facebook.com/danssnipershots
This was the best creative and most prolific 3 days of a tutorial. Amanda covered the entire spectrum of what every photographer who's trying to become better and bigger go through. I loved the part where she spoke about how to shoot in any lighting situation outdoors and a few indoors. She not only spoke about them, she went into full detail to help the novice or advanced level photog. Despite the tethering issues CL had with Lightroom, Amanda poetically commanded every day of her 3 days. Another point is that she did everything "her way", and not the traditional textbook style of teaching and editing. One prolific point is that NONE of the previous CL instructors touched the issue of drama, unwanted criticisms, or unprofessional things that happen in the industry, however with a brilliant stroke of quiet humility, and courage, Amanda did. I believe it helped everyone realize that no matter what level of photography you're on that it happens and you have to oftentimes "bite your tongue", or "turn the other cheek". It also pointed out that as photographers we should be doing everything to help one another to build our industry, vice tear it down by hurting one another because of the mindset of "competition". Amanda Diaz, and CL I salute and thank you dearly! Semper Fi! Mike www.mikeconphoto.com www.facebook.com/mikeconphotography
Student Work