DIY Mastering
Jesse Cannon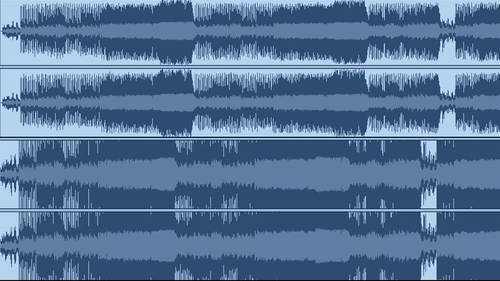 DIY Mastering
Jesse Cannon
Class Description
Mastering is often the difference between a good recording and a bad one, but mastering is notoriously difficult to understand. In this two-day workshop, sound engineer Jesse Cannon — who's worked with the likes of Ross Robinson, Saves the Day, Animal Collective, The Misfits and Man Overboard — shares what he's learned about mastering from working at top-tier studios like WestWestSide Music and Cannon Found Soundation. 
While there's no substitute for having an engineer master your music, that's just not feasible for many artists. This class is the next best thing: a comprehensive guide to DIY mastering.
Jesse breaks down the mastering process from start to finish. You'll discover the basic principles behind mastering, and learn about the processes and tools at your disposal. Jesse will identify and troubleshoot basic rookie mistakes, discuss lesser-known essential concepts as well as share his essential behind-the-board tools as he takes you through a few real-life examples.
After two days with Jesse, you'll have everything you need to master your tracks with affordable tools.
Class Materials
DIY Mastering with Jesse Cannon Slides.pdf
Ratings and Reviews
This class was awesome. Jesse goes into detail about the mastering process and best practices for mastering in an easy to understand way. The live mastering session was very informative and educational.
Excellent class. I watched the free broadcast and bought it right away so I can reference it anytime. Full of great information to all a project studio to do good mastering work.
It's good. There's a lot of knowledge contained within the course. I think because we live in a digital age, and this is a slightly older video, there are a lot of new tools that I'm sure would be shown if the same course were presented today, but I think all the principles behind using them are more or less the same. I learned some new tricks and ways of thinking about things and validated some things that I already had been doing. My only gripe is the fact that the audio examples appear to be taken from the ambient mic? Or a combination? And so when you're supposed to be listening to subtle changes in multiband compression, it's kind of impossible when you're hearing phasing and other artifacts that aren't part of the original source material. That being said, you can still learn the concepts anyway just by watching and hearing him as he makes changes and talks about it. I definitely learned from this course.
Student Work
Related Classes
Electronic Music Production