DIY Photography: Lens Attachments, Filters & Creative Effects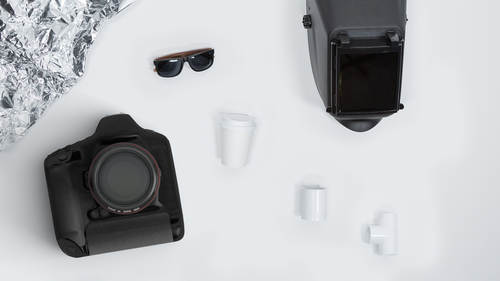 DIY Photography: Lens Attachments, Filters & Creative Effects
Class Description
You don't need to buy every lens or filter for your camera in order to create impactful images. Mike Hagen is back with his DIY series to explore the hacks you can take to play with different looks when shooting. He'll explore ways to create tilt shifts, bokeh backgrounds, lightboxes for macro field work, and star filters. 
You'll learn how to make: 
Soft filters for photographing portraits or flowers 
Neutral density filters for long exposures 
Different fine art backgrounds like bokeh, haze and tilt-shift 
An inexpensive macro lens and macro diffuser 
Capture different looks by using items you can find around your house or at the local hardware store. 
Mike Hagen will have you expanding your camera bag and your portfolio so you can spend more time being creative and less time spending money. 
Reviews
Love it!! Very creative and full of inspiration. Mike Hagen explains the different effects in a great way, he is precise yet easy-going so he makes learning fun. I recommend this class to all who wants to take their creative photography to the next level without spending money on expensive accessories.
Mike has an easy-going, pleasant & fun personality. He explains things clearly. Rolls with whatever happens. And, he's very good about answering audience questions in an understandable, positively reinforcing and non-judgemental way (which can be rare for some established pro photographers...).
I am so glad that I stumbled upon this website. It has me excited to keep going further in my photography abilities. I can't wait to be able to watch more classes. Thank you so much for this, I am going to stay up all night checking out how to do this way of shooting different ways. DYI I love this lesson.