Staying Grounded & Generating Confidence
Amanda Lucidon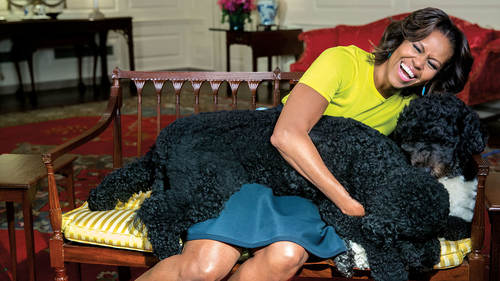 Staying Grounded & Generating Confidence
Amanda Lucidon
Lesson Info
6. Staying Grounded & Generating Confidence
Where do you focus as a professional photographer? In this lesson, Amanda shares how she found her focus and confidence. Learn how staying on top of trends and breaking news can put your work in front of more people. Then, apply the same ideas to your own work with action items at the end of the lesson.
Lesson Info
Staying Grounded & Generating Confidence
Multi-platform storytelling. So I have been working on my documentary "Legal Stranger" for nearly three years when the Supreme Court decided to take up the Defense of Marriage Act. This was what was preventing same-sex couples to receive those over a thousand federal rights. At this point, I had met dozens of families impacted by this issue, and I had documented three families in depth. This is Charlie Morgan, who was one of the first openly gay soldiers to come out in the military. She was also legally married in the state of New Hampshire, and they had a small child, and she was battling terminal breast cancer. Charlie was doing everything within her power to use her voice to advocate for her family to get the rights that she received as a child of someone who was in the military, the same benefits. What I loved about Charlie is just her joy for life. I mean, she had this laugh that was absolutely contagious. And just, every moment, she cherished it and was really goofy. You saw the ...
picture earlier of my family, of my dad, just these nice moments of sharing music and playing games with her child. She just really inspired me in facing her own mortality and to be so joyful. So, Charlie passed away probably about six months before the Supreme Court made their decision on DOMA, so her family wasn't entitled to those benefits. And it was really important for me to be able to share these stories as far and as wide as possible. So you heard me talk about earlier how I was shooting stills and also video. And someone asked online where I was posting this work. One place that I mentioned was on Vimeo. So I made some short videos that people could embed into their stories, so they could embed and they could share. Some of the photos were used in news organizations like ABC News. The videos were also used in part of bigger packages. And so, what I didn't mention is, I had been pitching these stories for two years before, and there wasn't an interest to run them because there wasn't a news peg. There wasn't a news topic to tie it to. So I was continuing to do this work, but then all of a sudden people needed content, and I had photos, film, video, so I had lots of content. So you could tell the same story in a different way that met everyone's different platforms. And so then I got asked by AARP to create a short film about 70 years of the gay rights movement, from Stonewall, to don't ask, don't tell, to DOMA. So they came to me and asked, "What would you do?" And I came up with a script. I had never done this before, had never been the director of a film, I had never acquired other people's material. When you talk about overwhelming, there was days I was like, heart please don't burst, heart please don't burst, 'cause I was so outside of my comfort zone, but then I did it! And I was like, whoa, I cannot believe you did that! You know? So I was able to include Charlie's story into a bigger package. So she was also part of maybe five other stories that became part of this larger project. And so that's the thing about doing work that you love, work that's important to you, highlighting issues that you think people should know about, being creative in what format you tell the stories in so that it can live in multiple places. 'Cause if the idea is to get the message out, to get the issue out, you want to meet people where they are. And so it was really amazing to be able to then be hired to create work that I wanted to do because of the work that I was putting out that I wasn't hired to do. So think about the type of work that you're drawn to, type of issues, type of photography, storytelling. Earlier in my career, I knew I was drawn to certain things, but I didn't know why, and it wasn't until way later in my career that I could connect the dots, and these are all civil rights issues. These are all issues of discrimination that I can say, oh these are threads that have been there the whole time and now that makes sense to me. So again, just follow that, but start to notice, what are those themes? What are those trends? And how can you connect it to a news hook or a trend to highlight your work? So say it's not news, it's not a news story, it's food. So what's the latest food trend? Keto. Plant-based. Yeah, so any of that, plant-based. So then you have photos that are of plant-based, you have plant-based photography. So you connect that to the trend and all of a sudden more people are looking at your work, right? So there's that in portraits, and beauty, and there's trends all around us. So staying on top of the trends, if you're not in the news realm, and staying on top of the news. And are you creating the work that you wanna get hired for? How many people feel like you're creating the work right now that you wanna get hired for? So maybe like eight or so, like half the room. Yeah, so a lot of times photographers who want me to review their portfolio, and I was this photographer too, it's like I have portraits, I have sports, I have food, I have all of these things because I just want to be hired. And it was like, I'm not good at food photography, I could be better. I'm not great at portraits, I could be better. But the thing that I loved was stories. So I just changed my portfolio and put all stories, 'cause I didn't wanna get hired to shoot portraits. Someone else is better at that than me. So does anybody wanna share about something that they're working on and maybe brainstorm about a trend or news hook? Yeah? A couple years ago I got asked, with my fiancee we make films together. Oh great, my husband's a film-maker. Oh, perfect! (Amanda laughs) And we got asked to cover a story about an animal shelter or a food bank that was helping out animals that belonged to people who lived on the streets in downtown, east side of Vancouver, it's a very tough situation for them, but this shelter was giving the animals and the people hope. And so we did that just to get the word out there. We followed up on it the following year just to get more awareness for it, and just this past year we just started working on a paid project that is related to it, so it's really nice to see, oh the work that you put out there, if you keep doing it, and put care into it, it actually is something that comes back to you. Exactly, and then the footage that you've already shot might find a way into this film that you wanna create, or this blog that you wanna create about fostering animals too. So it's content that you had from before can then be repackaged and reused in different ways. People are getting their news and their media in all different kinds of ways. So all of a sudden this becomes an Instagram story, and it might have been a few years old, but it's still an issue that's pertinent today. So don't think just because you shot it before, the photos that I showed you at the beginning of this presentation, I literally dug them up because I haven't shown them in so long. This was like 20 years ago, you know? But it's useful in this conversation.
Class Materials
Creating a Life In Storytelling Links and Resources
Creating a Life In Storytelling Workbook
Ratings and Reviews
I feel the class was a great honor to witness through Amanda's eyes, as the journey of one of the most beautiful First Ladies of our time and to be able to capture the most personal moments of stillness. the class was so inspiring and I think it will be future lifetimes to come before we realize how important the Obamas were To our growth as a nation and evolution of humanity! thank you Amanda for your vision to capture the moments of stillness and sharing with us I loved this class In Gratitude ROBIN
Amanda is an inspiration. Her hard work, dedication to her craft and in all the ways she pays it forward. This class will help you get beyond your creative blocks, see and create your own opportunities. All the while being reminded to BE KIND to yourself. With stunning images and fabulous stories, you'll learn from this class each time you watch it!
Thanks Amanda and CreativeLive. Great class. I'm studying photography and just finding my feet as a documentary photographer at 58yo. It's a wonderful thing to be able to record those moments. I may never be a White House tog, but thank you for the inspiration. ☺
Student Work