Student Single Wedding Critique: Diwas
Tyler Wirken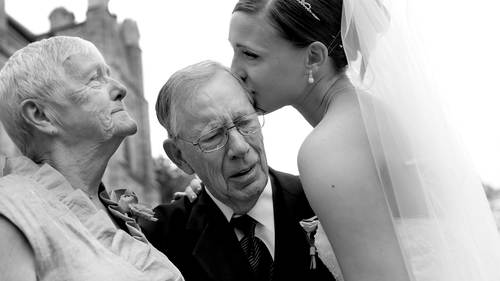 Student Single Wedding Critique: Diwas
Tyler Wirken
Lesson Info
30. Student Single Wedding Critique: Diwas
Lesson Info
Student Single Wedding Critique: Diwas
All right okay you nervous? I you know I'm excited and nervous you can't have dreadlocks and nervous like I've never had a critic before you never having before no, this is my first time and this is the second wedding that I have ever saw it's going to be super x this has all kinds of potential for oh yeah crashing absolutely that's like and I'm very happy too that you're creating like you're doing this for me is a second wedding it's I'm just starting out yeah what was I going to say oh when one thing about it pretty good you didn't talk to you about you know because you've been through this thing it seems like you know before now but you know again it's not about excuses right, right you said you could tell me excuse from excuse I'll get it I know you would have gotten blown up have you done that right? Perfect doesn't matter you know right there we have had to learn learn from ours make you know, make mistakes miss makes wait so all right, here we go so talk to us a little quick and...
make it make it kind of short about kind of what your style who you're about you know uh my name is do us on dh I just we are based in seattle on I just launched our photography business like two months ago literally yeah, so on my website is like d I ws photography dot com people should check it out yeah it's awesome right your mom because I don't think so my mom doesn't know somebody so your style your style and I really like to like I really love capturing the moment so on dh yeah yeah, so time about this wedding this is interesting it is pretty interesting so he had this way like one of my friends friends were getting married actually, they were having a photographer in there waiting at all. They were thinking about taking pictures with their all the phones, okay? And then my friend recommended them saying that hey, I know this guy is trying to build up his portfolio if you guys want like, you can shoot your wedding and I'm like, yeah, and then they offer him and then they were like, yeah, we can do that, so and then I just jumped in and I sort of so what was so what's up what's up of the wedding? What do you mean, what's up with the wedding? I don't I don't think it's a typical wedding oh, I ee I was really excited like you don't like sammy next went, yeah, it was the same six winning and I was very, very excited, like, you know, like totally okay so same sex wedding right? So I'm looking through this and I cannot be kind of tell the story from the crying alive chronic chronological order order what you're doing it right so they went and got this was yeah this is amazing I was really happy with this like they're like we're going to get a real tattoo wings I was like awesome I really want to capture that and they're like yeah sure on the way and then they went and got this wasn't on the wedding day this was like a week ahead of the weather ok yeah I know but you know it's still good yeah better on the wedding day I know but it's got a tattoo on the way these awesome tattoos under here but so so uh that's awesome you went with them yeah, I was I was just excited so those air their rings yeah that's their winning really, really, really fantastic because I don't want to miss that right like that I was like wanna capture that you know like probably like back like after ten, twenty years when you look at it I want to have you guys feel the moment off that day. Gee do you think you did? What do you mean it you think you captured it? Do you think you can get a little bit? I tried tell me what the feeling was like when they were there it was awesome like they were they were really fun guys, you know, there was a really fun to hang out and but this tattoo space was like so tight it was literally a very small space and I didn't have a proper linds but I don't have any information your yeah I don't know like that's weird would you have let me assure you it was like with fifty millimeter lens fifteen I know cause I really own like fifty millimeter and seventy two hundred lens right now and I'm trying to get a new gear and thirty five I just saw one family with thirty five millimetre yeah andi I was like blown away like I'm like this is the lens I'm getting yeah totally um so I can be honest with you please please baby, I don't think you captured it. Okay? All right. Yeah, you captured it. What about this that's his reaction looking at him like you know it's a terrible photo it's a horrible photograph it's compositionally doesn't work it's vertical there's it looks like they're on a cruise ship he's gonna get and more importantly, you don't see what's going on yeah, right you cut out the tattoo tattoo which essentially is the entire point of why you were there, right? Not essentially it is the time but I just like this was like I just saw the reaction I was like totally write me but what you have to do is you can't just react to things that they anticipate does that make sense? Totally right so so you told me that they're really fun guys it was a great vibe in there super grid by but I don't feel it I don't feel it at all on your photos, right? Okay, okay and you know it's it's the only it's the closest one I get right? Did they ever comfort each other during this comfort? Yeah, there was this having fun together, but did they comfort each other like when when they're in pain did one of their one part of the other kind of grabbed me like I love you? This is awesome, right? I know I'm just asking that, you know did ok good because that's, what you're hoping for right? You're hoping for getting finding a composition that has the guy tattooing on that finger right? And it doesn't have to be in focus, but it has to be in the frame right? Because that's the whole story, right? And then you're hoping that in the background is a reaction or a love or you know, something like that does that make sense or laughter or whatever? Right? So I would have been in this situation and I would have been working on one photo the entire time almost right I know that all of those things in one photo to tell this story and I can only tell this story in one photo okay? All right, I'm saying totally so I commend you for going there because that's huge like, you know you didn't get paid extra for that oh yeah right so free soothingly I didn't even tell totally totally on and I think that says a lot about who you are as a person, right? And I think that's going to be an awesome if you're that's who you are and you're willing to do that for people I think that's gonna be a great thing for your business, you know? I mean, you give them an inch they'll take a mile but you know he's got you know, but I think that's I think that's awesome you were there they have photos of this everybody's crazy happy but this could have been an amazing situation right now I'm saying it right? So that's why I gotta be honest with you I'm absolutely and so the basic thing is you have to make it feel like it felt like to be there right? And you had to work hard at that now granted, you have the wrong lens is a learning experience right on it is I mean, the next time you have the same sex marriage and they go and get tattoos no yeah I'm going to be totally prepared told fairies that are gonna happen yeah, by the way I think that this happens very often right but you know what's going on but you know what happens quite a lot in seattle actually I almost got one same sex quitting again but that they went and got tattoos or tattoos on their fingers but then that happened that doesn't that happens every time in seattle I am moving here and we're gonna start missing appear yeah right but so the thing is that you know, I spend a lot of time on this okay on this one situation but I think it's extremely important lesson for you I think you need to understand it because what's gonna happen is is this is going to stick with you for the rest of your life more than likely right because it would for me because this is like a once in a lifetime opportunity right and I got kind of lucky actually and I kind of missed a little bit you know I know he did he didn't miss it yeah right now but you have it okay so you made them happy they're happy but they don't pay the money and take a free gift to them and they're they're ecstatic right that's awesome and you got you at least did this photo okay because that at least like you kind of covered your butt you know but that's okay this's that were not what I saving lives no, right? But I want you to remember that next time this comes up you've got to take I need to be prepared it wasn't prepared last time be prepared, you know, it's not your fault, you know, you know, you're new to this, but everybody I want you to learn from absolutely okay, but I gotta be honest with you totally please here comes from right on. So you know, this is this is this's okay? I mean, it's great for them, but you know, it needs to be cropped there's like a lot a lot going on. I keep keep keep saying for years we're gonna have a website where photographers khun send me their images and I'll crop it help your grant dot com it's going to keep an eye out for that, okay? And then shine your something is going to be a tony website shine you're okay, so they just kind of crop it a little bit, you know? Or maybe I had them extend their arms out more so you can get that background to kind of fall off a little bit and none of these are posed like I just told them like, can I see your tattoo guys and there's a state like that? I just took it you did pose that ok if you ask them to see their tattoos imposed ok right that's what I'm saying yeah because nobody will walk around to you like this thing like this you know wonder twins unite whatever right? And so you did pose it so as soon as you interfere with the reality of what's happening than you have posed val kowtow for in my opinion because they change right right right they change into a pose does that make sense to order so if you're gonna ask him to do it then you just go for it then you just pose it and make it perfect I'll make sense okay, cool um anyway great situation a great wedding and you know you just gotta really tighten up your stuff I think I think you're fifty millimeter lens kind of hurt you and on the wedding I kind of ruined twenty forty seventeen you did okay. Okay, so okay and the other thing was like the venue was like pretty hired and I don't do off camera flash because I don't have so many years were you bouncing here he is eddie I was bouncing and and the other thing where the ceiling was so high and it wasn't even white color so it was very, very hard and most of the pictures that you see it's all in like very high eyes oh yeah yeah yeah okay thanks for that story like you know you have a choice, right? I think what I can I think it's like it's like when you're in your a professional photographer you have to get walking back the pictures suck right now I'm not making it I'm just saying that I totally get it you know? But then that's when you gotta be like going gotta figure this out you know and these do your best to kind of go from there right? But these these images here are you know, are are quite frankly they're just kind of shooting that things but you know there's a person shoot there's a guy behind bloom shoot you know she do you know, but you need to get in there early working more there is a photo I saw I would love this wedding it's like amazing I would have loved it hey look at that united the same thing that's all right those at least trying to get a composition going right? Um this right here so all of these do you are you see now that you watch me for for three days that you see in the issues with these photos yeah, uh I mean, they're just they're just really not they're not salt, they're not really like a fine tuned right concede I'm saying and quite honestly I don't see any of you in any of these photos right I mean you're a nice guy your fun you know you have a feeling like the way you are and like I'm not tryingto about writer there like you're gonna attract people started kind of right right you're not gonna track my clients no not ok and so you're gonna try and I and I envy that of you because I would love this use stuff like this right? But I don't I don't know who you are from these photos it just looks like you're just very confusing it's not confusing it's just not exciting right it's just not like it's just kind of like it's exciting because the actual stuff that the wedding was really cool you know but it's not exciting because there's nothing there there's nothing that's into interesting and visual about it it's just kind of like a click click click click click you know I mean on dh so I want to make sure that you can like really think about what you're doing this would have been an amazing photo had you combined this photo with this photo right? Because look at the background if you went over here you can have that that that over here it was a post again right over here to where is that where is that is that in between this and the cake it was right behind the cake and this was a bar and there was a stand so besides us try to be a way to block this yeah, okay, okay, but you still could have made it happen all right, yeah, but did you even notice that I even think about that you thought about trying to get those two in one frame? All the one for me is good. I want you to know, right? I just want to know that you're actually thinking about right reason and I would have been interesting had I seen all of your photos that's why, you know, critiquing and that other ways so important and that's why I like foundation we look at everything is because, you know, we have to see your thought processes and somebody that and so that's because if I would have seen your thought process here I would have seen if you I wouldn't have to ask you if you thought of that I was already known if you thought of that did you wouldn't because you didn't do it right, right? And so this image could have worked vertical. Yeah, so you move over here and get the cake to move like right over here, shoot it vertical with the cake in the foreground and focus and then that stuff it just visit the background see that picture and none of this is a little distracting to little man last yeah, yeah it's horribly distracted right because your eyes like just keeps going to that like I'm supposed to look at that look at that there's a cake over here but also look at that you know, it just needs to be gone. You could hide that in two ways you can go vertical hide that or you can simply just move it left and put the cake in front of that thing toilet right? You gotta watch that stuff absolutely right. So this image right here is fricking awesome all right that's funny to you people a dog with I think it's hilarious and you find it funny too. Yeah. Tommy's that's right to bed. Yeah, right. You know what it's like everyone is having so much fun in this dog is a sport dog sitting the right between that actually I don't really see that they're having fun they were having kind of a fun like units it's adding drinking little yeah kind of right but not like, you know, really fun but that's ok, but the whole point is that you were so close just like I was so close to you and you had it like you're so close it was close to get a good picture yeah it's supposed to get a good image, right? So what sucks about this picture? I kind of lost his feet and kind of little bit distracting hello you're like that minimize everything like it's a little bit distracting it's horribly just what was right like be honest with yourself you know, like that sucks like that that just not work. Okay, so we got that going on he's can you guys can't see him he's saying he cut off his feet and he says like, this is a little bit distracting and I'm like no, those air horribly distracted can you guys see that? The bag on that? Yeah, right. What else sucks? Yeah, all of this stuff over here on the side yeah, I can't. I don't have time to make you figure out your own. Yeah that's going on and all that stuff over there, right? So so let's just see what happens when you send it to crab crab dot com so you like that you can't you can't fix it in a problem. I can't fix it in a crop, but what I would have seen so you need to get closer. That dog right is that thing on there goes that dog's like vicious or just going he's got like, a surgery. You know, he had a source of amy's hand me the difference, the difference I'm just trying to get closer, you don't need the feet right? Because what's interesting is they this thing's like space it looks like like a space helmet or something you know and then you just have to work that composition to make it all kind of come to get you guys seeing that all right that making sense that's why you get close you um that's the other thing I cannot excited to do next wedding or next should like getting really close because I'm using to lance I'm not getting really close to them some lines making lazy e I just love the seventy two hundred easy right right that's why he uses it right you just pointed you just pointed at something and it's easy and makes your pictures clean and simple right that's why everybody loves it because it's like boom I meet me two days to be all about that let's man I think I could not go anywhere with that I can just point and shoot I have a clean picture right but they lack depth you know and they lack feeling sometimes it's like I noticed the difference between the thirty five and seventy two hundred it's like the image quality and the depth ofthe bill is like so different totally because they're completely for lenses right right right one is a wide angle which what has built in depth of field remember me talking about that you understand how that works right right so because it's wide angle you're gonna have a lot of things already in focus right and the tension and the two hundred doesn't it's compressing you understand compression right? You take the ring back and smashes them together so basically is taking the form of the backgrounds like almost like doing that then that the field is already you can see the two hundred like f eight and it's still not going to completely in focus probably you know right four hundred for sure you know so so yeah, but that's why they're they're great lenses because you khun it's it's great to start off that way I'm not saying don't use it right? But that's why you love it? Because it's easy thirty five is really hard and it's really hard to learn, you know? But once you figure that out, your images are gonna have more, more kind of depth and excitement to him and make it feel like you're really in there as opposed to an observer from the outside, right? And I feel that about you in this, okay? I feel like you're on the outside observer looking in a supposed to actively being involved and what's happening, right? You no good. So yeah, when I love this thank you. I'd love this. Um look, those rings this causes me no right, I would have been like, going crazy, you know? So how can this be better you can always be better way said that one time when he goes he is a great photo like thanks man because I could be better yeah it's like it always be better right so we make it better you tell me uh you got me right so it's really darn close right but what I think it needs is I think it needs and this is where your zoom lens would help you okay. All right see just on I believe this is the one that I saw it from june's two seven two hundred ninety two hundred do you remember what you were at when you shot yeah I wish I had the information don't know why I know I don't know why that happened on here it's kind of weird but um so had you backed up a little bit resumed out just a little bit right kept them in the same position put them in the bottom of the frame like this see that all the way down in the corner right and if you zoom dad a little bit now what you've got to you've got this like black you guys seen my picture in trying to get here you got this black right in this shape of the lighten with the red right so down here you'll have like an arc of light see that from here to here I don't like that this gets kind of cut off right here like, ideally, I would want that ark teo exit the frame right in that corner. Right? And then there will be a little bit small in the frame that had been a real may still good, right? But just that might just make it a little bit more little bit work, you know, interesting. I don't know. I know what you mean. Yeah, yeah, right. You know, but that's good stuff that do I I really think it's awesome. Um, now you ready for your tattoo photos? Yes. Oh, yeah. Julia what? That's good. Yeah, right. They ordered a big print on this. I'm sure they did. You know it's a portrait, right? It's a portrait? Because I can tell you at the portrait session, right? That's good scene. Didn't it's really good scene and that's way better way better than that in the most enough, they're way better than them doing this right? You hit focus right where it should be. I think this is over exposed a little bit more a lot. It is too little at that time you could stay a little bit, okay? I think it's over exposed. You know, I think you know my my taste cool, like, you know, it's something like this or that or that pops right out right that's my taste you might not be your taste but my taste is is like if you burn that down you can still get the feeling that man that just pops right out and you know I would probably consider for them like a blackened later something maybe you know I don't know I'm just telling you something about but I would have been shooting with jesus out of that right and I don't know if that's the best composition or not I like how both hands hair on his head so when if there would have been one like a really cool composition from the back of just his head in that in that hand and just that one day I don't know I don't know but but that's awesome dude I mean like I would have been working tirelessly all day to get a tattoo photo as a moment and the odds of that coming together are like really slim you know? So the fact that you did this is a portrait and obviously they loved it they loved it yeah it's a fantastic photo for that like it's perfect and I think I think you know you could you confined tune it a little bit, you know you could move to the right and then that guy will move a little bit away so he's not completely cutting off the expression you know there's just they're doing it for you do you got all day? Theoretically it's like, oh, hold on, it's not quite good enough and don't be afraid to be like that's. Not good enough. I got to keep going, you know? And then just because they want you, they they wanted as perfect as possible, right? I've had people with portrait of people sit there, insert each other for a good fifteen minutes straight to try and get my light just right. No, mike is gonna be worth it, okay? You know, so go cool getting there that do I think you're gonna meet? Just try not to make everything feel so wedding, you know, a cz well, just be careful with that. You know, I just feel like this is this is an obvious, important thing with over there and then kiss it just feels a little I didn't. Maybe they're on their own. Not that into that on like, way said like it, they told us that they're gonna have a food card for the wedding. And then I was like, that window looks awesome. And do you guys want to just go there and just do whatever you guys want it there's this wind you have started kissing, and I was just shooting, you know, and then I thought that was really cleaning and I know it is cool and I'm not saying it's not cool I'm just saying though I think them it feels very like cruise ship picture right? Like when people go to the cruise ship and they had that like thing sitting up that you take like you're you know you put your heads in it feels like that to me right? Because it's like this like in the window uh yes, you know I'm saying right so tell him to do that but maybe wait for a different moment wait for more of a genuine moment between them I'm not saying don't shoot it would just see what happens, you know, kind of like that let's let that play out you know? And I'm not very good at posing you know, on dh what we try it it's me and my wife actually way both our teams so what we tried it is like we just try to have fun joke around and then I just try to capture a moment exactly right so what's over here on the is the is the name of the food truck over here no, there was nothing it was just talk this was the same and that I think competition just a little sloppy is angle this night in the right space is you know, that kind of stuff, you know there's lots of mme or that I could talk to you about composition had a queen things that but we're at a time almost you know that this is just kind of me to get a taste but I think I think you need to kind of like you're you're you're on your way you get like you start just thinking about your vision thing but what's funny like like you know the dog photo get that humor and since I don't don't just shoot to shoot right like shoot to make people understand who you are you know and go from there but uh totally yeah yeah making sense total it is weii done already we rigged up questions you could you get man thank you so much is he staying up here okay thank you. Thank you. I will trade places with that brave soul who sat here I'm just gonna put this over here because I'm on the hot seat I'm not I'm not I'm not going to sit in that seat so just wanna let both you guys know that the chat rooms very enthusiastic about your your braveness of coming up here getting critiqued in public you know with like a lot of people watching so let's give him another round another round of applause it's always important to applaud and I applaud you guys as well you know and it's just just understand that this is just honesty is the only way to go you know so yeah so the question really is for you could you tell us a little bit about it? It's a three part question okay can you tell the same show can you tell us a little bit about how you've been critiqued? Was it hard to hear and what did you learn that has permanently improved your photography okay how having could cheat that story about that great good excellent I talked about it earlier with my with my teacher in college where she says you have a long way to go just to tread water in the real world okay, so that's where it started that didn't feel good e I was like, you know also I mean, I was like man, I'm doing awesome I'm like this best talk over here I didn't think that but you know I was like that's great and then I get that on my sweet you know? But I remember shooting multiple times a dozen at his newspaper photographer you had to go in and you get an assignment and they say go do it and you better come back with something right? So I remember coming back in my editors would literally be looking through my film and this one guy's looking looking, looking, looking, looking for like five rolls of film he goes that one's good enough just go like it's good enough you know and I'm like that yeah, that sucked that was hard to hear you know, but it's like it lit a fire in me, you know? And if you like all right you gotta do better you know, you got to keep going keep going keep going so yeah critique is essential, you know, quite honestly, like I haven't been I personally haven't been critiqued in a long time and I want to I really want to and so have I saw my friends sometimes just like do it cool word on the street in the chat rooms is that the foundation could be pretty tough of critiquing it iss because that was that was pretty pretty weak but it's not it's, not tough. I mean it's like it's like people are like oh, they're mean like no it's just it's honesty right it comes from but I mean even like my mentoring or you know, all that stuff that comes from a genuine place of just wanting people do get better yeah. And and so speaking of which wanting people get better and weakness my three part question but oh, I know you can finish it with I mean, please what was number so the most important thing that you've learned from the critique but I think I talked I think he did yeah, okay look, I think I think I think getting close was one of my biggest thing, like just getting in there and just not worry about yond that comment that you made about him saying, well, it's, just good enough. I mean, that I learned a lot right now that I work hard. I learned, like, totally, I've got toby, I got me. This is not easy to shoot in this way, and I had to work hard and really apply myself and hopefully, like I'm doing right now, twelve to fifteen years later, I'm finally where I want to be. Yeah, I'm getting there. It's patients, right, told me, it's, all when you're in this, that assignment, you know, and that's. What I learned from your critique is like, just patients, and just make sure to get the shot, you know.
Ratings and Reviews
Tyler calls 'em like he sees'em. He gets it: capture the emotion, the expression, the feelings of a wedding without preoccupation with perfect posing, perfect lighting, perfect camera settings. An image of a father's expression seeing is daughter in her dress for the first time is far more important than trying to get it framed just right. Anticipate. Watch. Don't interrupt a moment. This is a great series to refocus on the true meaning of why we shoot weddings.
Recommend but with one big caveat. This class is useful in terms of his approach and mindset. I found it really inspiring in that respect. It's worth watching if you want to broaden your mind and make your wedding photography more interesting. Don't bother with this class if you are looking to improve technically, Tyler isn't a great technician and most of the info he provides in that respect is garbage and outdated. He also comes across as very arrogant at times and he's not a great instructor.
Tyler is not just an awesome wedding Photographer but a very good human being. Love the way he speaks, teaches and respect students and their work. I enjoyed each and every bit of this learning and learnt a lot. Thanks creative live and Tyler. Regards, Chethan Cks Photolab Melbourne|Australia
Student Work