Wedding Day Start to Finish Part 2
Tyler Wirken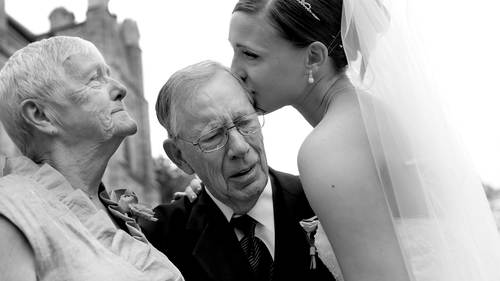 Wedding Day Start to Finish Part 2
Tyler Wirken
Lesson Info
22. Wedding Day Start to Finish Part 2
Lesson Info
Wedding Day Start to Finish Part 2
What do you think? Is this like, Is this stuff kind of you know, he boarded interested. Okay, so this is also this was awesome, right? I love this moment, right? It had everything involved. So he decided to change his tie. And you thought that was going to be funny to put this bow tie on. Right? So they're on the bus doing this, and their friends lit it with the IPhone. And I, like, attacked this moment because I think it's just really does who he is and the light. And so I'm crawling up in this bus trying to get up in this space, and, um, I get that at the very and I get the the thumbs up. You know, I think it's kind of cool, and then I don't know what that was. He's trying to hug somebody. He's not looking at me. That's how I came up behind that guy. He's like, it was just a lot. Lots of stuff going on, love this moment. Using that light across his face, he said that light hits and falls off right now. This is a flash I had. I had my off camera flash and I was trying to just get some...
thing better to kind of control. It was really hard to shoot it. Have you noticed that? Like it's dark, It's moving. I'm trying. Bounce, Flash. I'm trying available light on trying off camera flash, you know? So I take that stuff with me when I go on these things because I want to make sure that I have everything in my at my disposal light. Y says I'm gonna be stuck on this bus, you know? So I put the light down here. It goes from there, and then I put the light, but I I had a guest, actually. Hold the light behind them. And I finally got this really fantastic light lit picture of them. Kind of having a nice moment, you know? But it wasn't to the end of the bus ride. Get to the venue. And they made me do a whole bunch of this stuff, which is fine, but we didn't, but we But we hadn't been wedding party yet, so we just got that done real quick before they got announced. Right? So then my assistance in there shooting all the details, right? Um, getting all that stuff done thes air my details. At least try and find details that, like, have some composition to them. Not just be a crime scene photographer and just click, click, click, right. Makes art out of it. Um, Anyway, you see, I'm saying right, and then the processional starts. Oh, I worked really hard on this picture when they were when they were getting ready to be announced in the back room. This actually says 2014. I was like, Oh, my God, it's perfect. Like it says 20 because they blocked the 14. But I was You see that? Right? It was. So do you see the picture? Do you see? It's like it's like, What was that? The word shark test or whatever. You know, like, what do you see? What you guys see? The kiss, right? Um and so I worked really hard on that, because if you used a flash on that, it's never gonna feel like that. It's just going to feel ruined, you know? And so I saw the 2014 and I saw a little bit of light behind them. I'm like, Please, please, please, please, please, please, please, please, please. But I couldn't line everything up if I moved to the left to get to get all the 2014 and then they go into the dark area, you know, So I just deal with it and it kind of looks like a calendar of the year 2000 with the two heads. But But see that? See that you see right there. See that right there? That's what it's all about right there. That's cool. And I bumped up my aperture for some reason because happened really quick. I just do that same thing, just trying to get it where it needs to be, and then you go into the This is a horrible entrance area because all of this stuff is in the background. You see all that crap in the background Haiti's, But I could not figure out a good way to get around it. I finally started to learn it. After the 1st 2 people, I shot two to close here, didn't I? You see how the light hits the background and then eventually I moved back, and now see how much better the light falls off on them. You guys seeing that? So I say, I'm trying to constantly learn this kind of stuff because I'm not doing this all right? I'm just like, Oh, my God. Here it comes. Here we go. We do this. And eventually, hopefully by this on the writing room, come in. I'm gonna figure it out. Right. Makes sense like a good good, good, good, great moments. See that? High five. And this is my assistant back here with a light on a stick. You see that? So that I have an on camera flash on them and a light on the stick, and they're firing at the same time and running out with a quick, quick question about your assistance. Joel Woo wanted to know during the formal portrait. Is your assistant helping the people get ready? Are working with lighting lighting. Okay. Is that the majority of the time? Your assistant is that sort of off camera flash? Like, exactly. So I am my assistant. That I use as pretty much their job is to be a second shooter during the prep and ceremony only right. And then the rest of the time, they just assist me with lighting because that's where I need them the most. Because of the fact that I'm not a great bounce Flasher. And don't love to do that. I haven't. I haven't adopted that that process yet. 100%. So I need somebody help me light stuff. It's just it's just the way the way it works for me, you know? So, yeah, um, getting in close and getting the kids. See, I've only got the light figured out, didn't I? First to picture sucked, and now I'm getting figured out. But then they come in and they do this right at the exit sign and the restroom sign and that I could do about it, so I just shot it. But then I keep shooting, right. Just keep working through all these moments and I'm moving fast. You noticed that? Like I'm here. I'm there. I'm there. I'm there. I'm all over the place. Um, I love this one, and I am so mad about this photo. So men, look at him in the background. That's a fantastic moment. And it happened so fast, and I just missed it. But had I been lower and those hands were, it would have been a phenomenal picture in those hands. Would have been up above him. Right. We're gonna talk about this tomorrow on how to build a photograph on how to move yourself. But, man, but still, it's still a great moment. It's just not what it could be. Right. So then there I am. I'm in. I s 0 400 um, five at 16th of a 2nd 15th of a second. Sorry. It was my lens 50th of a second. Okay, right. You guys understand why I'm at that exposure? Uh huh. Well, I'm at 400. Foreign rise. So f 5 52 the second often times in receptions. I meant, like 1/10 of a second and eighth of a second more. You're already in the ambient burning. Uh huh. It's called dragging your shutter. Okay. And it only works when you're using flash. So why does it work with flesh? Flash freezes? Exactly. Exactly. Flash freezes. What's you know, them on film, and then you. Then you open. You drag your shutter. Meaning you hope, have it open a little bit after. And now that ambient light will burn in, but they'll still be frozen. Right? You see, that makes sense. Right? Okay. Um, so you know This is hilarious, actually. So I love this moment. Not this moment, but, um, So this lady made the cake, right? They made this That her and her husband made this, like, clock cake out of plywood and all this kind of stuff, right? And it was the last shoes. She's a cake, lady. It's literally the last cake she's ever going to make. Okay, so I'm like, you know what? I don't take a picture of you with it, right? Mr Do Real quick, like, two seconds. Right, Right, right. For the cake cutting started because I want to tell that story for them. You know, they made the last cake. So this way I just covered my butt right here. Boom. Done. Great. Just in case something didn't happen. So they get in there and they start cutting the cake, and these guys were hilarious. And then all of a sudden, the old lady comes over and just like you're doing it wrong, all right? And she comes over and I'm like, I start freaking out and I'm like, I can't believe this is coming together like that's, like, the perfect way to tell this story, right? And I'm like trying to get my assistant to move her light really fast. I can get it. And so the lady comes over and she's like a year you to cut right here. And I just I think that's a hilarious moment. It happened really quickly. Had to move myself. But, like, what? A better way to show this story than her. Actually, during their cake cutting comes over and tells them how to do it. But look at her. She's like, It's just totally I loved it. I think it's awesome. So they're my assistance holding the light buyers, you know, for to give me that sidelight. Right? Um and then she hugs here. So So, basically, what I'm doing is I'm actually shooting this with two cameras in two different lighting situations, right? And that's a little crazy, To be quite honest with you. I have now simplified that process, but so this is the five D mark three, triggering an off camera light. And this is the fight the one D mark two, with the light sick and the on camera flash. You see that? Do you see the difference how that looks? And I shouldn't be doing that. It doesn't make any sense when I'm doing that, But it's just my way of covering my butt and then trying to swing for the fence at the same time, right? So when you're taking risks, you have to make sure you're good enough to just take the risk. If you're not going to take the risk and you better cover your butt first, then take the risk. You see that because you can't have them come over and be like so So we go do it again. Doesn't work right. So you got to make sure you're covering your butt both ways. Mrs. Really kind of funny. So then they did the toasting. See that great moments for this kind of stuff just really trying to capture. But I want the cake in the photo to give context of what's going on. Hilarious, hilarious stuff. And then I so look, there's like no room back here is there behind them. But I want to tell this whole story so often times I'm trying to, like, get in a position to tell the whole story in one photo. That's the idea of a journalist, right? If you work for a newspaper. Oftentimes you go out and shoot a story. You can't come back and say, Hey, I got pictures. Tell the story in. All right. Only wedding photographers get that. Get that luxury newspaper. Photographers normally have to tell the picture in one or the story in one photo. Right. Well, I can kind of tell the story here, but I want to try a little bit harder. So I moved to the back, and I see now you see all the people and the light and that little that and that cute little moment is really fun. See, I'm covering my butt. I'm trying all different things, right, because I'm shooting is by myself. I don't have anybody on the wings helping helping me, you know, so cool, right? Love this one. That's how I feel about people doing this during weddings. Why do you Why? You just drink your champagne. See, You know what we gotta do? All is it is so funny to watch because they can't figure it out. Like doing It's kind of funny, um, great money, but I'm still I'm looking for that peak moment. Aren't I'm looking for that those lips or whatever Speeches, kids, dancing speeches, the same thing, you know. And I have, You know, you know, the cool thing about this is that I go into a lot more detail. I have. I have for for those of you, like do you want that don't want Teoh Spend the 20 bucks on the big PDS we have. We have little quick tip guides that air like eight bucks or something like that. And I have like, I'm doing Maura, just get him done. But it's like I have I have the first dance, how to shoot the first, how I shoot the first dance, how I shoot the exit, how I shoot toasts, how I shoot the cake and it kind of goes through some examples only that we just kind of cool because it goes into kind of how I like things in my the way I approach it. But, you know, you get the point. The whole point is trying to do this so everything is like in the same photo. How many you guys when you shoot speeches, if you shoot the people, the person speaking, then you shoot the people listening right Or do you try and get him all under one friend? I want to try to get as many people together. It's possible, but it's hard. It is hard. Is there far away there far away and nine times out of 10 they like, really far away. It's like the person speaking is up here and then back in the corner, you know? And you mean there's something you do about that you can't like a race. All the people makes you compress them together, you know? But you're always trying to think in that way. And so I lit all of these with my with my assistant with light. Um so great. I love that they stood above them, you know, like like like this. I'm like, That's amazing. You know, it's kind of cool, right? And it can capture some moments. And then I changed right trains and try and get different things happening. I love this photo. Totally love this photo saying I'm kind of kind of you get the point. That's a great way to line up. So you see this light right here, right that light on his face and the way that light rules over his face. Had I position myself where he was over here, that light wouldn't be as defined. You get that right. See that rim light shows up like when you have a darkness behind other people does, he said. I'm saying so you gotta always watch that light on where that light's falling and then you gotta wait for the moment and then you gotta focus and then you gotta I mean, it's like all that's it all has to happen at once, you know? And it's like it's like I've always said that, like, what impresses me about about photographers is when I see moment driven photographers that do all of that at once in a split second and nail it. You know, portrait photographers are amazing to me and how they do stuff. But this might be It's me, mom, you know, making myself feel better, cause I can't do great great great great amazing amazing Portrait's is there, like, I'm always like what they have tons of time to deal with all that kind of stuff and that in and in theory they don't. I mean, in reality they don't necessarily make myself feel better, but I just love when all that stuff kind of comes together, and it's like everything aligns and bam, It's all there, right? It's just fantastic. Um, so anyway, so, uh, you get in the point, right? People watching and just kind of shooting around. Mom and Dad First dance. This is a fun one. He's gonna crazy on his first dance. I always should it both ways. Get in there, Get up. Five. You know, I get far away. So this scene I get, I get right in there, you know, and just, like, make it happen. And then I move around that I look for me. There's so much to do in the first dance who struggles with first dances here. Anybody, e I did. I did on the one, right? Yeah. Um and why do you struggle? I mean, they were moving left, right forward, backwards. I don't want to get in the way of the people watching. There's a poll in the way in the bar with hair, and it was like a tight spot. The light. Let's talk about that. I don't want to get in the way of the people. Right. We talked at lunch about this? About what I'm saying to say right now. No. Okay, so I want to talk. I want to go back to that cause you mentioned about, like, I don't want I got the ceremony. You don't want to get in the way of the people that I think back to that, but yeah. Okay, so when it's dark, like this shot that you have on the screen and I have control over my Afghan flash, I feel pretty good about the shot. So they get with that, I can put myself in the right position, And I know where the life is gonna fall off and I wait for them to turn into position. I get something useful. My last wedding, which I think will over tomorrow. It was like eight. PM outside. Still plenty of light, but sort of not good light. And like a weird white 10. Yeah, and so my flash wasn't doing much, and maybe that was my fault. I didn't understand it properly. Perhaps a big tent in the background on one side and a host on the other side. And I had, like, two little windows to get good backgrounds, and it just wasn't happening. I got pictures that I'm sure they'll be fine with, but but Yeah, but they weren't good enough for you, right? Yeah, totally. You know? Yeah. Yeah. Okay. Yeah, yeah, we'll talk about that. You know, I think I think that will come up in the critique, but I want to go back to that, Like, at lunch. We You know, we talked about this right where, um and you didn't want to get in the way of the people watching, right? Huge common issue. Every single one of us in this room has had that feeling. And you cannot tell me you haven't. Okay. I think there is not one wedding. You're gonna have that feeling. Right. And what did you say? Like you know, your your bride. You're gonna work on that for next weekend, Right? This weekend. Maybe Saturday? Yeah. Saturday. Right. Your brides, like, do it. Get in there, right? Yeah, she's game for whatever's gonna happen. She said I have total for and you feel like that. Time to try it. You feel that people are always watching you. And being like you told me is that once you're like, you're like Oh, there's a photographer up there, you know? Yeah. I don't want them to be watching the ceremony. Me like, Oh, why is there a photographer? I should be watching a couple, not that photographer noticing me. Yeah, and it's gonna happen no matter what. Right, you have a job to do, and you're there for a reason. You know, they are just there to watch. They can step to the left. They can look like this. They can get around you. But the bottom line is get over yourself. That's huge, right? You got to get over yourself and just do it right and just get in there. And I I It took me a while to get over myself. You know, when I was in college, like wild art there. Like, we need you to go find somebody studying quietly by themselves in a field. And you need to go ask you take their picture, and I'm like we what? And I can't do that. I'm gonna ruin their studying moment, you know? And it's like I had to and I got over it, and I'm like, You know what? I don't care. Going to be studying for hours until there graduate, you know, whatever, right? They can see the pictures later. Basically, it's basically what my theory is. But the other thing, too, is that I'm not just sitting there often time I'm not totally unconscious like about it. Like like not paying attention to what it is. I know that's happening, But if it if it requires me to stand in front of something, get the foot. I'm gonna get the photo right, because I can't get that back. But I can always turn around like that was an amazing picture. I'm so sorry I blocked you and they're like, Oh, no, it's totally fine. Everything in time. I say that I'm, like, totally cool. You got to get your job done every single time. I say that, right? And so you just got to go for it. And it's It's, uh you pay attention, what you're doing. But you don't you don't just sit there the whole time. And just like I've had a videographer, I shot with one time first answers here to pick up his first dance videographer from the dance, Fuller literally. His tripod almost touched their feet and he sat there the whole time watching the can like this. I'm like, you gotta be kidding me. Did Right. So I shot. That's That's how their first dance looks. It's the first dance and the videographer doing this. It's actually pretty funny, you know? Hey, it is what it is, you know? Right? You know. So, anyway, yeah, Good. Anyway, So you guys find this helpful e is it? You know, it's kind of you would tell me No when we talk about something else. But I thought to be interesting to kind of just walk through. And so you had a question about at lunch about I mean, this is a great time to ask these questions, because that's what you said. You have, like, 40 of them. So, um, heard it down a little bit. You put it down a little bit. Okay. Well, a lot. So you asked it lunch. Like, how do you deal with the pressure of having to get pictures of people? Right? That is the worst thing that I had to deal with in my own head. I hate it. Right, Because I just want to focus on the moments that matter and good pictures but I need. But the problem is, if people aren't doing anything, I'm not inclined to go shoot them, right? Like, you know, like Hunter and Gloria didn't Didn't they talk about that? A little bit lawyer talked about, like, you know, you might not get a foot, make me. That was in a different part of the video that I didn't include for you guys, but they said, you know, you know, there's just you can't get everybody cause, like, you know, there were pictures that tired and getting people because they just sat at their at their table back in the corner the whole time. Like I can't I can't I can't justify in my head just go to get a photo of them seeing them like this, like what they can do with that photo, like, What's the point? You know, so it really drives me nuts. So what happens is as soon as the slow song comes on and the dance floor gets up and gets packed, I'm like, All right, here we go. And I systematically worked through that whole dance Lord, I just pick people off, right? So at least there's stuff like this, Uh, see that I'm just picking people off a Ah, there's grand fall. And then I got some people, right? So and sometimes they said that just like this, You know, um, on a actually told me one time, which was told, not me, but people that was really awesome in this in this same discussion, is she was like, She's like I actually she actually goes through the buffet line and takes pictures of people waiting to get their food boom and just makes a little picture of them. It's smart. It's really, really smart. I can't bring myself to do that. Understand? That's, like, exhausting to me, you know? But it's really smart business ones, right? All right. Question for you. Oh, I was gonna ask Hiss. Um, are you using to lights on all these situations? Like, always one on the camera and your assistance in this situation? Yes. You see my assistant right here holding the light stick? Uh huh. Right. So that lights coming from up here in my own camera flashes going right. Okay. All right. So what that's doing is that it's like it's basically shoot like pointing shooting mode for me. right Because I can't miss Like the focus assist beam is hitting every time. Those flashes are designed to work straight on, right? Not bouncing. Know the flashes are designed to work like like this because most people are gonna use him that way. I think it really works. And so it's like I'm just like I could just put the camera ever I want. And it's gonna be a bam bam, bam, bam, bam! Right. And then I have my other camera on me that has, like, the other light to kind of give some dimension, right, you know? So I I use I use the light stick in different ways of another camera that I do with deep with my other camera. Does that make sense? Is that the one set up It's just got It's got a trigger for that light. Just my five d with 35 or in 85. And then I just switched those lenses in my pouch. And that's the problem is I'm defeating what I say. I'm suit. I should be doing I'm actually over complicating my reception system, right, because I'm trying to do two different systems at once, right? but I just can't accept. I can't accept yet. I've tried the bounce. Flash technique is the bachelorettes, I think is great, because now it doesn't matter where they are. You can shoot wherever your assistant doesn't matter all that kind of stuff. But I just I just have such I'm not really good at it yet, and I don't know, I haven't really accepted it. And I won't be able to be good at it until I accept it. You know, that makes sense. So that's why I do it that way. And it works, you know? Yeah, reception events. You showed a picture yesterday where you followed a girl out to the car and got the dad in the car. That was amazing. Photo. When I'm at reception, I feel really pressured by all the things that are going to be happening. And I'm in touch with D J. And like, don't let this happen about me being there, and I just And then there ends up being 10 minute breaks between, and I'm not doing anything during this breaks like, how are you handling that? Yes, I've seen the same kind of thing, right. Um, I'm kind of like, I'm hoping that those people are gonna like, Look around. There's no Patel Auger for here, you know? But I've been in the bathroom before and like my assistant with texts, me and like, cake would like, like, exploits remarks. And you know what? I'm like trying to hurry up and get out, you know? I mean so e I mean, it happens, right? But usually those kind of moments that, like, that one with the car and stuff like that, that's after all the shenanigans air done right is usually those are all loaded on the front end, like the Kate. But speech is the dances that they're all before once that dance floor starts. Then it's my 10 times just like, yeah, cruise control mode. I can just know more things to worry about. I could just shoot dancing, and I can go outside. You know that kind of stuff, right? Yeah. I mean, you just gotta be You just got it again. Risk and reward. Guess what? No events gonna happen without the groom. Right? So if I'm with the groom, I'm good. You don't have the thing, right? Yeah. So, anyway, did you just raise your hand or didn't Didn't raise your hand. Okay, That's what I was making. Sure. All right. Okay. So, anyway, um, you know, So I just got to go through it. I just gotta shoot dancing, and they just get in there and just have a really good time doing it. Um, looking for, like, you know, the band. Hilarious stuff. Just really looking for moments that I think are awesome. I love this. One of my favorite images from the wedding was this one. And I just love how the whole composition came together of him dancing in that up. I'm up on the stage of with the band, like all the time almost constantly, and that's where I got that angle. But you see the lights coming from on the from the light stick, you know? Boom. Right. So yeah. Cool. Cool. Cool. Cool. Good. Getting crazy. So in, like, you know, things are getting crazy. You should see me shoot a reception. It's like nuts, man. I'm like an idiot running around there. And so this one, you know, like the kids went down and did the worm. In other words, I'm not going to the world. I had this fancy microphone on. I want to ruin anything. But like, you know, I'm literally shooting things and I'm like, you know, like like when there's a circle of people dancing and something's happening in the circle, I literally just, like, bust my way through and I'm in right I can take Excuse me. Would you mind if I just What is it? Just you know, I can't You can't do that right? You know, it's like, Oh, yes, the moment just happened, you know? And so I just, you know, it's the It's like it's Another thing is it's like it's really important to respect the integrity of the moment, which, in essence, I might not have been right. But you also have to match the energy of the moment. Right? So think you were going crazy? There's drunk people, whatever. Yeah, I'm in there. You know what? I get in there and just get the picture right? But like what? This kid. He went down on the ground, and I'm kind of shooting him dancing. The king was on the ground, and I'm like, t get back up, you know? I mean, I literally like I don't know how I do it the day after wedding. I'm physically like are they can't move like I'm just like, ah, that's what I need. Strengthened myself, Do some stuff, you know, But anyway, but you see how much different that picture looks when you're down on the ground and if you're standing up, it just doesn't work. You gotta hustle, hustle, man. Get in there and hustle. Great shot. So I love love, love, love. When, um when this stuff starts going right, just fun and people stop like a picture. I'll take it. Whatever thing, No problem. But that's if it's just nothing happening, right? You have to be. I jerk sometimes, right to get what you want to be stubborn. And so I was at a reception one time, and, uh, bridegroom were not around each other. How it how often does that happen? You guys don't have that happen at your weddings. My wedding at receptions. The bridegroom hardly see each other. They're always talking to other people. They're never there. Never together. Right? And, um And so I was at the reception, and finally the bride and groom came together on the dance floor and I'm like, the light was good. The moments were good. It's coming together. I'm literally just I'm sitting on the ground. I do this a lot of receptions. I'm a little on the ground receptions and people dancing around me, you know, And people people You think I'm shooting up dresses or something, but I'm not. So I'm sitting there and I'm waiting for this moment to come together, and all of a sudden I feel a tap on my shoulder and this guy goes, um, the father of the bride would like you to come over there now for a photo. I didn't turn around. I go in a minute. Hey, you got mad and stormed off and I got my photo. Right? But I was waiting so long for this picture in the middle of a dance for probably sitting in beer, right? And so And so I finally got the picture and I went straight over there straight over there where they were and where he was. And I'm like, I'm And I said thank you to the guy, and I went to the data. Mike, I'm so sorry. You know, I'm so sorry. I just had to get that photo. That was an amazing moment of you in your eyes. Like that's cool. Let me dio, you know, But had I been, you know, like Oh, yes, sir, I have to go get this than I would have missed that picture, you know? And so it's like it's just all about how you handle yourself after the situation, you know, um, anyway, so, like all kinds of kind of fun moments, that girl wasn't allowed. What she wasn't allowed was allowed to come. You see, you know, she wasn't able to be there. I love. And this is like they all started. Get out there and sing some song, and I'm always looking. This is hilarious. Look at that. So awesome. I love stuff like that, but you can tell I'm getting in there, you know? I mean, look at that. I'm right there. This is when I use my 16 and is when I shoot with this camera with this lighting so I can really get in there cause I find that if I use the 35 at times like it's too far away and people are dancing in between me and what I'm trying to shoot, and it's harder to get it. So I used to use a wider angle for stuff like this. Great moment. Dancing issues. 16. 35 right? Yeah, well, for like, this type of situation where much is in there just trying to, like, you know, just in the middle of the dance, it's crazy. There's so many people like I can't I often times can't work with the 35 in there And I know tons of my friends do, and they're amazing at it. But I'm just not because, I mean, this is not good looking. His head's all along everything but whatever I had to deal with that Sunday start yet. But funny stuff, right? And then I wander. Sometimes I wander around and just get off the dance floor. That's really important, I think is to get out the dancing and get away from the action. See what else is happening. And so I find some photos. So I found this of against his white wall. And then and then they did this trying to shoot him, right? And they did. Oh, my. Okay, fine. The only reason I shot this is a because it wasn't that big of a moment that they were ruining and be like, Hey, more people, you know, And so I just I just shot it real quick, right? And so and then I just step. And then once I gave them that, they forgot about me, and I just kept shooting and because they had those 2014 glasses on and I just shooting them. And then I ended up getting this frame, which I love, and you know why I got it? I was really lucky because the lights from the band just happened to turn and light it up like that, you know? And it's pretty cool, right? I love that. So and then I got up close with them, you know, whatever. So you got to get a feel for how this goes, right? Um and then midnight was approaching, and I was like, Oh, here's a great way that you can shoot the food stations in an interesting way, right? Otherwise, it's no so silly to shoot sandwiches. Silly. Okay, So, um, New Year's Eves coming up pretty soon, I have to. I have to anticipate how I'm gonna make this moment, right? Have you guys ever sought a New Jersey wedding? I love New Year's Eve weddings. I don't like doing them, but I love shooting them. Does that make sense because I don't wanna be gone on New Year's Eve with my family cause that's kind of fun with the kids getting older. But, um, I vow that this is my last one, but we'll see if I stick to that. So I was I love this whole situation because they're crazy, right? And they put on all this paraphernalia and he had these glasses that said 2014 and they lit up and they would flash a green light. And I was like, Oh, my, that's still amazing. So I'm I'm up on the stage with them as they're standing up on the stage because I want the people in the background right. I don't want to shoot them up on the stage with, like, a band in the background and look what happened. How fantastic is that? Right? And I bumped my I bumped my aperture of just a little bit really quickly to get that, but I love that green light hitting her face. You know, like, and then just people All right, another one. Look how great that is. That light hitting her face. But it was blinking, so I had to, like, wait for the light to hit her face. It wasn't like, you know, they weren't constantly on. I was going nuts on this times, like, just going crazy. Love this photo, just like using the light on people's faces and then does suck, but, um, you know hey, so that was the Where is the I feel like I'm missing something out of here. Oh, here we go. So that was before New Year's. There wasn't quite New Year's yet. Okay, They were getting ready. And I was like, OK, I'm gonna be on the stage with them. But then they got down off the stage and thank God they did, because as soon as New Year's hit and the confetti flew, I was up on the stage, had a perfect angle on it cause they were right in front of me. Now I could have said, like, hate at New Year's where you guys stand right here and they just let your moment happen. But I can't do that right I had to just whatever is given to me. And so, um, this was this was this was actually the best picture from New Years. It's not even the kiss. It's just like he popped that confetti. It was really a fun photo. That guy in the background? Yeah, and they love this photo because the guy in the background actually was dateless at the wedding. So that's why he had nobody to kiss. So that's why he's just like behind them, like, yeah, you know, it just kind of funny is a good story anyway. So that one, they go outside, You know, this kind of cool. There's there's a Brady. I just shot Brady's wedding, but he's a he's. He's be Brandon's assistant for video. And I love this these guys Happy New Year thing on this guy. She's just like dancing with its Solaris. Yeah. Yes. Once you were showing just at the end look like when the clock struck. Are you using that mod grid? Magma didn't have it. Then you didn't. This is not This is all ambient light right here. Oh, really? Yeah. There's no flash. Wow. Yeah, there was. There was great light from this angle hitting them, right, So there's just got lucky, and I risk that was risky. But if I flash this, it wouldn't feel right. The only way you can flash this and make it feel right is if you back, Let it may be. But then that's really risky. And you probably would have would have drowned out all the green on their faces. You know, you would have watched that out. Makes sense, huh? Yeah, it's only love this one, that's all that's all available. Like I love the guy in the background. You know, so many couples always say to me, Oh, you don't need to stay late. That's just when all the people will be drunk dancing. I'm like, that's exactly why I need to stay late. Have you heard that before? From a wedding client? Oh, there won't be any pictures. Oh, yes, there will. Those are the best pictures anyway. Kind of fun trying to use this happy new year. You know, to kind of tell the story even more. They're like, we're out, piece out. And then they left and I And then they started dancing by that light. See, this is the light I was using. We're here to see that, uh, that light was shining on them. That was the light I was using for the other thing. Right. Um and then this is them leaving. And they basically just, like, dropped the mike and and took off. It was kind of fun. She's got her shoes, his his bowtie like three hats on. And then he stops and he kisses her. And then I love details like this that show like, the craziness of it all. With all this like New Year's Eve stuff floating around. And then and then we walked back to the hotel. So I told you, talk about this on day three, and I'll talk about it more, but yeah, I don't think the day's over. I learned this from we. He was shooting wedding. My son Alex was born five weeks early on a Friday before my wedding. I had and I was like, Oh, my God. Oh, my God. Like the doctor, I was like So, Doc, what do you think? What do you think is gonna happen? And he's like, I don't know, sir, because it's nature, you know? Basically, and I said. I said, Well, you know, I got a wedding. Eso I can't even know. He's like, both, and you're gonna have to find somebody else or something. You know what I'm like, Okay? And I had no idea. And so I asked I it came up and I asked if there's anybody available and that's the awesome part about being a part of a community like that. And we wrote backings. I can come and I'm like, all right. And it cost me a fortune to make any money on that wedding. I flew him up and I actually went to the wedding on Saturday, but I was there five hours late. I still had my nick you banned on, um and no, I got there late, but the groom actually remembered. He told me he goes, he goes, Yeah, I could tell it like the 1st 3 or four hours you weren't there, he says. Then all of a sudden, I saw you switch and you were on. It's kind of funny, but we shot it with me. But you say that you stayed at the same hotel as my couple. That's why I put him out. Because reception was there, and I'm going to the to the images later when I got back, you know, whatever. And I'm like, I get his images on mike. He said that he's in the day hotel room with my clients. Like what? Like that. Just like dude. You know, And, uh, I learned it from them from him, and he just, you know, and some great pictures. And I do it all the time now, you know, And that's like, That's and I've seen some stuff Only once did it go somewhere that it probably shouldn't have gone, but that's okay. Um, that's a story for Margarita. Later. But, um but it's like, you know, But there's great stuff that happens there, you know? And I'm gonna talk about that tomorrow a lot. But so we went back. Well, this is them walking back Teoh to their to their hotel room. I love this photo. They just stopped to kiss their in some weird, creepy, creepy, creepy guys over there and that. Cool. Yeah, I was like, Wait, I didn't tell him the kiss and don't stop nothing. They just stopped and I got lucky, right, cause I'm paying attention of what's going on? Get back to the hotel. They did that picture for me because who kisses it really going to their own hotel? Nobody, um, they got there. They and the like. There was so drunk, they just kind of hung out and did some silly stuff. And then we and then we get going into the room. And I love stuff like this. This is what this is what I live for, quite frankly. And I love this photo of him carrying her across the stoop, right? We get in there and they jump on the bed, which nobody does. They did that for me. I'm sure, um and then there, laying on the bed. And then this is one of my favorite images shot all. Last year was right here. I love that picture. You know, totally sums up who she is so kind of fun. And it Yeah, There you go. So that's kind of a general way of how I kind of approach a whole wedding day and hopefully over. That was insightful. And it kind of helps you understand kind of the approach in the in the way that I that I think about things as I go through a day. So questions. You got question? Yes. What do you doing? Nothing's happening. Started fire. Okay. I was at my last wedding, and I I was telling myself, All right, I need to find the excitement. I need to You know what? I was doing well at that when I got where everybody was and nothing was happening for, like, 10 minutes. And it was killing me to not be taking any photos. You don't have to see all the time in right common mistake of almost every photographer is they feel that they're not working hard every minute of the day. And they're not that. Then their clients are gonna be upset. I bet you feel that, right. I feel like I'm gonna be upset for you. Maybe, but don't Don't think the clients and just you know it doesn't happen. That does nothing happening. You try to find something great. Try to do something different. Try to go outside and get a really cool outdoor picture of the lightning. I don't know. Whatever. I just try and do something or just take a break. That's what I do. I go to the bathroom. Take a break. Yeah, OK, come back out. All right. You know, I mean to me, I can't do a thing about it. It's not. And I can't imagine even any photographer at a reception. Be like, OK, D J Let's play different songs. We can get this thing going, you know, it's like I can't imagine that ever happening. So you just have to deal with it, you know? And that's what. And it's gonna happen for sure. So cool. Did that answer your question? Yeah. Did it. So, like, for instance, at a reception. And maybe it's a small wedding. Is a 60 people or something? And there's nothing really happening on the dance floor. And people are just sort of standing around in odd places, talking with each other for an extended period of time. What would you do then? I mean, maybe I'll shoot some people talking to each other a little bit. Okay, I'll go get a drink, find a piece of cake. What kind of what would you be looking forward to be happening next? You'll be looking at the dance floor. E. Yeah, I would go wander. I would honestly wander around and see if I can find you outside doing something that you know. Whatever, right? Yeah, I might. I might get caught up on my details if I hadn't gotten those yet, you know, or I'll just go sit down, take a break. Okay. Okay. That happened, people, Ugo, you know, clap my hands three times and, you know, Buijs, Beetlejuice, Beetlejuice or sad and hoping and hope people started dancing, you know? I don't know, right? Yeah, Yeah, it is what it is. That's what I look at it. So cool. Yes. There were a lot of, like, dinner photos. I don't take you just I believe that's what you hear. Yeah. Okay. Yeah. That is something that really matters. Yeah. You know, I try to look for people. I just can't. I can't bring myself to shoot like cocktail hours very long either. It's just a whole bunch of had to wait so long for somebody to actually have a great smiling moment. Otherwise, you're just like, Oh, yeah. So house Bill don't build good. Yeah. Bills. Okay. You know, just like I for me, it's just I have trouble with that. Some people are really good at that. I don't so I just eat dinner. I don't think anybody really cares that much unless that I do the the *** there that didn't have any meaning he has had that where they make some kiss and I go and then I'll get that's kind of a moment. It's kind of fun. But yeah, the question that I asked you earlier, I just like to bring it up now. They didn't actually get an answer from you, but e Well, no. I think it's better to ask Mouse everybody and hear the answer. But it was You have a really warm, funny personality. I feel like he probably get along with your client's very well. I feel like I have a pretty good report of my clients as well, and I carry that in tow wedding day. So when I'm in the bridal prep room like I'm joking around with the bride, the bride's maid, someone not named I feel like it's a lot of fun, and I after watching your presentation up to this point, I feel like he probably have no interaction with them, and I'm curious how you refrain from wanting to participate to crack jokes if you found a good time for that or whatever. How do you handle that? I found that I have to wear a muzzle. Okay. Um, no, I mean that mean mean that? I mean, that's a good question. And it's a huge. It's a huge issue for a lot of people, you know? It's like you wanna be helpful, That kind of stuff. Um, I do not talk to them when When moments are happening. And don't say a word like, I have to conduct myself in the proper way to get this shot. Right. But I do talk to them throughout the day for sure. Like after the ceremony. Once they, like, died down in that back room, I hugging each other, and never and I'm like like my guys. That was awesome. Congratulations. You know, whatever you know, just to kind of, like, break that awkwardness a little bit. Um, but no, I don't I don't I don't I don't I don't I don't crack the tension with a joke or something like that. It's not my place. It's not about me, you know. And so I just kind of let I just sit back and just let it go and and talk to them when I need to talk to them, but very rarely on the wedding day. Quite honestly, it's It's not hardly anything at all. You know, it all happens before, and I think that that helps them forget about me. It helps them know that I'm just in the background. Do I need to do, you know, to get to get what I need to get done, you know? Right. So you just have to deal with that in your own internal place. Yeah. Do you have your second go around? Um, and take portrait's and so on, either For just captured a people or for sales. You know, if you do No, I don't often times if I don't need her for my help me at the reset for the details of the perception or whatever with lighting. And I'll say Go to the cocktail. Are just trying to shoot people. But I'm not gonna I don't want that. I don't want the guest to get the wrong idea. Don't send the wrong message that it's OK if we do that. Okay. You see, I'm saying because what happens is that. Like, if you start doing that a lot and people see you doing that I've had experience Were like they're all like, Oh, can I get 12? Oh, can I get one? And then all the sudden starts, you know, spiraling out of control. And basically I'm being my own moment killer at that point is the way I look at it, right? So I don't I don't want to call that out, but if people go hey, kind of picture, you know, like like doing the reception or something like my gay, and I'll literally just go like, OK, and I just walk off like I don't encourage it, but I'll do it right. I don't look like All right. Okay. Thank you. I don't do that. And a lot will do, because that's what you want. You want to make them feel good about what you just did, right? Don't do that just yet, okay? Move off. I don't want people to get that in their head that, like, I want them to do that. Because if I want them to do that, then it's gonna start taking away from all the air stuff. So ready from one for the Internet. Yeah, let's go for it. So one of the students wanted to know. Um, do you ever follow the bridegroom back to their hotel room? Yeah, it's cool. Yeah, yeah, yeah. We just We just showed that on all that stuff, right? Yeah, We way good. I don't know if they didn't see that. Probably they probably didn't. They probably missed it and talk about that on tomorrow as well. Okay, since do you always wear black? They want to know a little bit about you. I just Okay, you know, it's just because I I personally like like Ben and those guys they all wear like they wanna blend in. So they were a coat and a tie, you know, which I think is awesome. But I just I don't work well with that. I don't have too much going on. And so I just I just elected just to wear just a black shirt and black pants. Yeah, just make it simple.
Ratings and Reviews
Tyler calls 'em like he sees'em. He gets it: capture the emotion, the expression, the feelings of a wedding without preoccupation with perfect posing, perfect lighting, perfect camera settings. An image of a father's expression seeing is daughter in her dress for the first time is far more important than trying to get it framed just right. Anticipate. Watch. Don't interrupt a moment. This is a great series to refocus on the true meaning of why we shoot weddings.
Recommend but with one big caveat. This class is useful in terms of his approach and mindset. I found it really inspiring in that respect. It's worth watching if you want to broaden your mind and make your wedding photography more interesting. Don't bother with this class if you are looking to improve technically, Tyler isn't a great technician and most of the info he provides in that respect is garbage and outdated. He also comes across as very arrogant at times and he's not a great instructor.
Tyler is not just an awesome wedding Photographer but a very good human being. Love the way he speaks, teaches and respect students and their work. I enjoyed each and every bit of this learning and learnt a lot. Thanks creative live and Tyler. Regards, Chethan Cks Photolab Melbourne|Australia
Student Work