Drawing Fundamentals: Perspective and Angle
Amy Wynne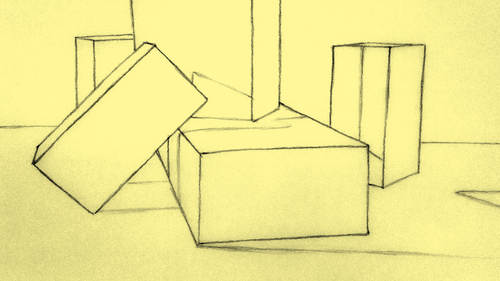 Drawing Fundamentals: Perspective and Angle
Amy Wynne
Class Description
This beginner-friendly class will teach you essential techniques for drawing realistically. Understand perspective and how to sight angles for better accuracy. Instructor Amy currently teaches in the Fine Art departments of several New England colleges including Rhode Island School of Design's Certificate Program and she has exhibited her work nationally, winning numerous grants and awards.
This class covers:
Practicing 1-Point vs 2-Point perspective
Learning how to sight angles and place them with accuracy
Measuring relationships of height to width
A series of practice pages will be provided to get you started. You'll draw three dimensional forms from multiple angles, and learn perspective that applies to landscape drawings, buildings, and still life.
Class Materials
Drawing Basics 3: Practice Pages
Ratings and Reviews
Excellent instructor! Simple to understand instructions, told in few words. Thanks Ms. Wynne and CreativeLive!
Fantastic - I learned so much and got answers to things I was struggling with. This is a great beginner class.
Student Work