Drum Sample Editing & Programming for Electronic Music
Augmenting Breakbeats With Samples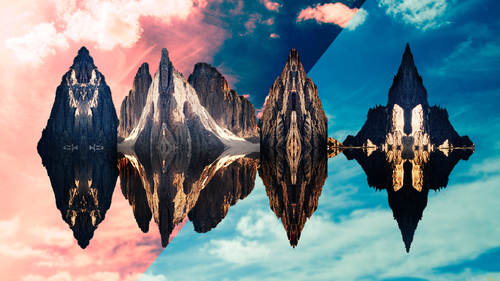 Drum Sample Editing & Programming for Electronic Music
Augmenting Breakbeats With Samples
Lesson Info
Augmenting Breakbeats With Samples
if your sample isn't like sounding is punchy as you want it. Like maybe the tambor of it's really awesome cause it's from this old soul record. But it doesn't, like kick as hard as a modern drum machine. Would you just augment it with the modern drum machine, you know? So I'm gonna show a couple of things for that. Um, I'm gonna open up another eight, await kick, and I'm just putting it on the one to kind of give a little more oomph to that bass drum at the beginning. Now, another thing you can dio, let's say your snare. I want that snare to punch more. You could take a snare from a drum machine on layer in, um, so we'll take this snare from a 909 is really, really punchy, and we'll take that. But usually when you do that, it sounds it doesn't sound like you've made the point of the snare, drum or punch. It sounds like you've layered two different stare drugs. It doesn't really fit very well, so I'll play that for you. So your solution that you can take it really down low in the mix on...
try and make it so that you just barely have that new snare in the mix. And it will maybe out a little bit of fun. Um, but the thing I like to do is you take a noise that's not even a snare. Take like the clicky ist poppy ist noise you can think of, you know, like a snap or even just a really, um, synthetic kind of click like This is a rim What's supposed to be a rim shot from a role in c. R. 78 but it doesn't really sound much like a rim shot at all. And you add that to your snare drum. You hear this without and you bring it up in the mix just just to the point where you don't really hear it or perceive it as its own separate sound. It just sounds like the snare drum has a little more snap to it. Um, you can you can do this with effects as well. I think there's a lot of ways to kind of fiddle around with the sounds with effects. I think e que is hands down the most important effect you will use on DLA learning how to use it is really important and beneficial. Um, basically what? I mean, I'm sure this is fairly familiar toe most people, but yeah, EQ. You know, it's like what you have on your stereo. It just determines what parts of the frequent street spectrum you're turning up and turning down. It's it's a volume button that selective on. Duh. So you want to basically, you know, determine Like what? Out of my sound needs to be turned up. What needs to be turned down? What are the problem frequencies And how can I kind of target those and fix those the kick drum? Let's say you want a higher kick drum. The kick drum usually lives around 60 hertz so we can go to 60 hertz and turn that up a little bit and just scan, see where we hear the kick drum the most. So what I'm gonna do is play this sample and you concealed. I have this going up and down the frequency band turned up, and I'm just gonna here for where do I hear the kick drum the loudest. And that's gonna be where I know that the kick drum is really targeted in the frequency spectrum. You can see here the kick drum, a lot more there. Then when it's down here. So that was back up at 63. So I'm gonna just say the kick drum is about 63. I would never want to actually turn it up that much because I ruined everybody's speakers. But here is the sample Onda. We'll just kind of fiddle with this until we get a volume we like like So if I turn that up five decibels, that gives me, like, a little bit of punch that I like just to explain the difference between So you have band EQ you and low shelf e que and High Shelf CQ. So the band one is this where I'm just turning up The volume on hurts a little bit. Low shelf is I want to turn up the volume on everything under 63 hurts. So if you have a big baseline that you want a beef up or alternatively, if you have a song with a lot of mud in the low end and you just want to cut out all of that very low bit, then you might say I wanna have a low shelf rolling off everything under 30. And then high shelf is the opposite where I want to cut off everything above 30. Um, which you might do if you have way too much trouble. And you're like, I want to cut off everything above 10-K Right? So, um yeah, finding the kick and being able to turn up the kick or turn down the kick depending on what you want is a really good kind of starting thing to do. Also, maybe you're symbols or a little a little too hot, and you could use a high pass to turn down some of that or the symbols. Send a little dead and you want to, like, liven things up using a Hyatt path. Ah, high shelf. Rather maybe boosting the volume above like, 5000 hertz. 5000 is really kind of where your high trouble lives. Everything. Anything above 10,000 you don't really here, although it can add a little bit of like presence. Um, and then, yeah, As I said, if there's something real muddy you could cut down on that, um, by, uh, using a low shelf toe roll off low frequencies That works a lot if you have like, let's say you've got 20 instruments and you hear something really muddy in the mix and it all starts to just sound like goop. Your clap doesn't really have a lot of low, and you could cut off everything below, you know, 100 hertz or 50 hertz on your clap on your high hat, on your snare on anything that doesn't have, like, base in it. And that will get rid of some of that, like maybe ambient noise or hum that was there in the recording. Initially, that's muddying up your mix. You know, she had a question. We have a couple questions. Don't take those now. You gave me the eyes. Our very own Anthony asks, Uh, acid pro has a bunch of different algorithms for time stretching. Which one do you recommend? Um, so acid Pro has it has the loop one it has here, let me let's pull it up and take a look through what all they have so it can loop it or it can beat map it. I usually prefer to beat map it. If it's at the right tempo, I'll do it as one shot. But if I'm trying to time, stretch it. I'll go with the beat mapped option. And then they have classic, which is kind of their older algorithm that I don't think this is good. And then they have this a last eek one. And so I would prefer to go with the newer one, and then you get a few options under that they have efficient, which is like saving CPU to soloist ones, which I think arm or for you know, like time, stretching of vocal or time stretching like a flute or a trump, a single instrument with just one pure tone for drums or for baseline or piano or anything with harmonics in it. I go with this pro under the elastic and the beat mapped module. That's really what I like for acid. Yeah, I think the loop the loop feature in acid is worse than the time stretching in a Bolton. But I think this elastic pro is better than the time stretching enable turn toe my ear anyway. Okay, Michael wants to know, how do you prevent or combat phasing issues when you're mixing different samples together and then eq you and out different parts and layering. Um I mean, you just kind of have to play it by ear and a lot of these records, you know, if they were cut to vinyl, the phasing issues in the master recordings were going to be taken care of by the mastering engineer who originally cut them, you know? And so, fortunately, you're working with a, uh, a main source that doesn't have a lot of phasing issues to begin with. But, you know, like you said, you do about your EQ, you work on them. Um, I think the way around that, you know, I personally don't worry about that until I'm done with the record. And then I listened to it in mono and say, you know, is there anything messed up here and then you go back and fix it, you know, so that could be fixed by, you know, fiddling with the eq you until you get it right or looking at something and saying, Well, this is in stereo and it being in stereo is messing this up. So maybe I wanna use a plug in to change the stereo separation. Or maybe I'm gonna bounce this sample down to mono because it doesn't you know it's stereo with doesn't really need, doesn't add anything to the song or, you know there's a lot of ways toe kind of work with that. But for my creative process, I worry about it at the end.
Class Description
Classic analog drum machines have morphed into a massive library of available options for the modern producer. How do you decide when a 707 kick or a 808 hihat is more appropriate for the song? What about blending in these classic sounds with sampled grooves?
Chrissy is a genre-bending DJ/producer that has been called a "walking encyclopedia of 30 years of dance music." In Drum Sample Editing & Programming for Electronic Music, he will guide you through his techniques to isolating the perfect drum groove, reinforcing them with programmed drums and chopping, warping, and rearranging samples into floor-crushing beats that will get played at clubs. 
You'll learn:
How to chop up samples from a song when you only have the fully mixed version
Mixing tips for creating jaw-dropping kicks and crystal clear punchy snares
How to use compression to make your drums thicker and louder
With a myriad of drum machines, sample kits, and programmers, it can be overwhelming to match the tones with the grooves you create. With classic tracks to sample and a myriad of tools to draw from, Chrissy will show you how to completely own drum production for electronic dance music.