Drum Sample Editing & Programming for Electronic Music
Classic Drum Machine Sounds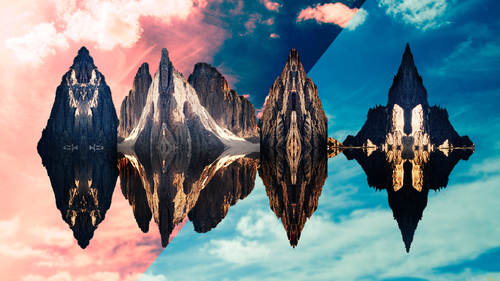 Drum Sample Editing & Programming for Electronic Music
Classic Drum Machine Sounds
Lesson Info
Classic Drum Machine Sounds
Welcome to Creativelive everyone. I'm glad that you're here today. We're on the music and Audio channel. My name is Drew Consummate. I'm gonna be the host for today's course. I'm really excited that you're with us. Today's course is a complete drum production for electronic music with Chrissy and Chrissy is a He's actually standing right here next to me in the studio. I'm excited that you're here. Did you have a career that spanned almost two decades? We were just talking about this. I've been doing stuff for a while. A long time. Your base out of Chicago. It's true, D. J and producer, and you are ready to bring a whole bunch of knowledge about drum. Pretty Yeah, that's true. That sound about right to do my best. We'll take it away, man. Cool, Cool. So, um, I guess basically, today we're going to start looking at drum programming and production from the viewpoint of building a remix for a song. And I think at first it's been official, that kind of think about what a remix is and what y...
ou're kind of goals for. A remix should be so you know, it's very most basic. You're taking the parts of a song and you're doing something new with it. And that could be like, You wanna make the song better by taking out something you don't like or extending some part that you do like making it like a little bit longer. Or, you know, you could even be building a whole new song, just, you know, like I'm gonna take the vocal of this song and do my own thing with it and have a completely new creation. Or sometimes it's a little more limited than that. Like, you know, here's a song that I really like and maybe I'm a deejay, and it's really difficult to play this song. You know, a deejay sat and so I want toe beef up the drums or make it a little more deejay friendly or something like that. So, um, you know, drum programming is is a pretty good way to kind of accomplish all of those things. And you're basically gonna be working in a Daw for that. Um, there are a few different options you can use. Like software drum machines. Um, there's like marketing unicorn mixed one called bpm. Arterial mixed. One called spark There's a lot of different, like V s t plug ins that you would basically pop into a Daw and use them as you would use a hardware drum machine. Um, you can also use the hardware drum machine and sequence it via MIDI and record it into your sound card. I think the easiest way and what I like to dio is to just do it inside the dog with with drum samples. Um, and those kind of drum samples you can, let's see, you can record them. You know, from a record you could rip him from a CD or something like that. They have sample CDs that have a lot of these drum sounds, or you can take them from, you know, those actual hardware drum machines. There's a lot of drum machines that air popular kind of, you know, recurring things throughout dance music that records go back to over and over again and you hear pop up in records over and over again. And I think those are really valuable to kind of, um, have a library of those t be able to work with whatever you work with. You want to make sure that It's really good sound quality. I think the biggest thing starting out with this is to have, like, high quality sounds that you start with because no matter how good of a producer you are, if you're making a track and you know the initial drum sounds that you work with sound like mud, there's there's no way to fix that. It's it's gonna be bad. Um, so I guess, to start out, let's talk about some of youse like classic drum machines that pop up over and over again. Um, I think the most popular, probably of all time is is a machine that Roland made called a tr Aito eight. And you know you hear about like eight awaits a lot in like rap records. Ah, a lot of artists have named check Boom. There's like a group ate away state that named themselves after this drum machine. And it's an analog machine, which means that everything all the sounds air just made basically with transistors on a different kind of analog Elektronik components, there's not like digital samples or anything like that being used. Um, you hear it? I mean, here in a lot of records, you heard on Planet Rock on Sexual Healing by Marvin Gaye on a lot of like early Whitney Houston records and records from that era. Um, and and it's known for it has this really big bass drum, but just has a lot of sustained to it. So it it lasts a long time. You know, it's not like a quick, little punchy, snappy thing. It just kind of lasts forever. Um, and it's really nice, big sound that can fill up ah production and really works on a dance floor. Um, it also has this, really, uh, a cow bell that is a really distinctive sound, and it's kind of like a corny, like eighties sound, but it could be really useful. It's it's It's the sound from I Wanna Dance With Somebody by Whitney Houston. Basically, um, like that cow bell. You know, um and so it's it's a fun, you know, machine for I mean, a lot of different purposes, but I think the thing you're going to use it most for is that really big bass kick. Um, finding one of the actual drum machines on the market. It'll cost you a lot of money, so I think using sample kits are finding the audio somewhere where someone's recorded it into, You know, a way of editor is probably the best way and actually put together a package of some of these different drum machines we're going to talk about. So samples of all these drum machines that will come with the course little, I think, be helpful for that. Um, another one is Roland Tr 909 which is the same Siri's as the N 08 and there's a little more of, like a techno machine. It has this really strong, punchy kick drum that you hear in a lot of records in like the house and techno world on this, like clap that's really kind of iconic and then, like the snare but doesn't sound like a real snare at all. But is it works on the dance floor, kind of a symbol that's really also very iconic family. You hear that drum machine in a lot of records as well, and that one is kind of ah ah, hybrid between analog and digital. My understanding is that all the sounds in that are our digital or analog, except for the symbols I think they actually brought a symbol in and recorded it, and so there's sampled symbols on that. But, um, again, it's, you know, one of these older boxes. It'll cost you an arm and a leg. And also it's, you know, kind of hard to sync up with your more modern equipment. So, um yeah, samples of probably the easiest way to go if you want, don't want to spend $1200 on a drum machine. Um, there's a role in TR 707 which is another one from that Siri's. It's kind of like the budget It's a similar sound. You hear it on a lot of old house music records like from the eighties. It's kind of like this kind of sound. Um, it's got like, a really characteristic, like cheesy, fake sounding Tom Tom Drum that if you're going for that sound, it's really awesome. Um, there's a 7 to 7, which is also made by role, and it was like there Latin percussion box. Um, and it's not, you know, it's more of like a supplemental thing, but it has a lot of views. Latin percussion sounds that you hear over and over in house music contact. No, it's not super realistic sounding by modern standards. But, you know, sometimes realism isn't what you want entities, and also, you know, you can achieve kind of more realistic results with good use of effects on these. You hear this in a lot of like Kevin Saunderson and, like Detroit Techno records on and again, like not super realistic. But it works really well for kind of augmenting other drum machines. One a one of the oldest ones that they made it. It's called a C R 78 it's basically like a modified version of the little box that, like makes your backing percussion sounds on one of those old organs. You know, um and so it's very like little with, like, you know, tiny little sounds that don't really have a lot of base. Wait, too. But they're all like these small, clicky little noises that really work really well for like minimal techno or kind of filling in the spaces between other sounds. If you want something really dense and textured and that's you know, everything's really like small and understated with this drum machine, Um, and that's a CR 78. And then, you know, everything I've talked about so far has been made by Roland. But there were other companies that did make equipment. There's a There's a Casio rz one, which is kind of, um, Casio's like entry into this market back in the eighties. It's another analog machine, Um, are actually now I think it was digital. They used samples for this one on. You hear it? It has this, like these high hats in this clap that are really distinctive, and you hear it in a lot of like old Chicago House records. A lot of ghetto house records Steve Point Extra used it a lot. Paul Johnson again. Not super realistic. But if you want to sound like a Chicago or a Detroit record, that's like what that is. Um, And then, as time went on, you started to get Mork Kind of modern drum machines where, instead of trying to fake a bass drum sound with transistors that record some instruments and, you know, have a little digital sample, um, a lot of them didn't sound all that realistic because, you know, memory is expensive and was way more expensive back in the eighties and nineties. And so they really had to like you crunch down on these samples to fit 100 of them onto a chip or whatever. Um, some of them pretty great, though there's my favorite of that era. There's a Roland are 70 which it's like a really bumpy, punchy drum machine. You hear it? You hear it on a lot of, like footwork and juke records. Ah, a lot of like Gap Man and D. J. Rashad and stuff like that just used the R 70 a lot. Um, and I think a lot of you know, we're using samples. It wasn't really like everybody had in our 70 in their house. It was that, you know, somebody had in our 70 and they recorded all the samples in their computer. And then everybody in Chicago, Detroit just, you know, passed around the thumb drive or whatever and, you know, plugged the end of the NPC. So those air kind of I think it's beneficial to kind of get to know those units on DSA Mother drum machines as well. You know, there's like Annalise. S, s r. 16 Yamaha R y 30 Roland are a the Linn drum. This a lot of different classic drum machines that if you're doing a remix and you know, maybe you hear something and you're like, I want to recreate that drum pattern, but change something a little bit, but, you know, they didn't give me all the parts, so I'm gonna have to build a convincing copy of their drum work from scratch. It's nice to be able to, like, listen to a record and say, Oh, that's a kick drum from a TR 909 And that clap sounds like it's from NR 70. And so I can rebuild this without having a, you know, match these sounds too much because I already kind of know him. Um, but, you know, I think that the nice thing about doing all this stuff in a dog, though, is that you don't really have to limit yourself to one drum machine. And you can say I'm gonna mix it up. You know where is back in the day? Maybe own one drum machine and every record you had. You know, every record you made haven't ate away under it. Um, it's really nice to be able to switch things up. So I think the biggest part of like, the biggest take away maybe from this class is build a really rich library of sounds that you can draw from and do, um, kind of a lot of experimentation with switching up sounds and pulling from a lot of different sources.
Class Description
Classic analog drum machines have morphed into a massive library of available options for the modern producer. How do you decide when a 707 kick or a 808 hihat is more appropriate for the song? What about blending in these classic sounds with sampled grooves?
Chrissy is a genre-bending DJ/producer that has been called a "walking encyclopedia of 30 years of dance music." In Drum Sample Editing & Programming for Electronic Music, he will guide you through his techniques to isolating the perfect drum groove, reinforcing them with programmed drums and chopping, warping, and rearranging samples into floor-crushing beats that will get played at clubs. 
You'll learn:
How to chop up samples from a song when you only have the fully mixed version
Mixing tips for creating jaw-dropping kicks and crystal clear punchy snares
How to use compression to make your drums thicker and louder
With a myriad of drum machines, sample kits, and programmers, it can be overwhelming to match the tones with the grooves you create. With classic tracks to sample and a myriad of tools to draw from, Chrissy will show you how to completely own drum production for electronic dance music.