Drum Sample Editing & Programming for Electronic Music
Drum Programming in Clip View in Ableton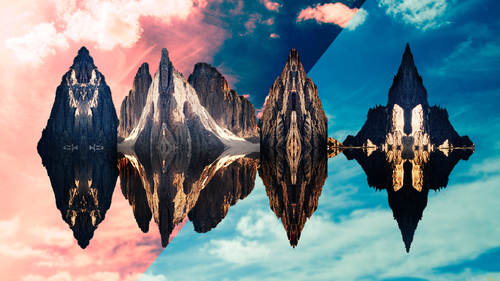 Drum Sample Editing & Programming for Electronic Music
Drum Programming in Clip View in Ableton
Lesson Info
Drum Programming in Clip View in Ableton
So I think the scenes thing that I was talking about in a Bolton is really nice for this kind of like building a song out of constituent parts because you can really kind of fool around and work out ideas. So I took those, um, stems for that remix and cut them down into different parts. So here's just a loop of the 1st 4 bars of the care here. We'll just have the kids, um, and then the hat right here and you can see upset it upto where, basically, there's three different variations on the kick drum. In the song, there's two different variations on the high hat in the song The snare, the clap, the shaker, the tampering All those percussion instruments are pretty standard throughout the sun Don't switch up a lot. And so I have all these set up here And I can say, you know, like I imagine my remix of this song starting out with Just a kick and a clap right? And then what? Do I want to build it, too? Maybe I want the shaker to come in and kind of like go without for a while, and then maybe...
I want the baseline to start and there to be a crash. And then we can have the Congress coming. You know you can, really, either with your mouths on the screen or with these pads here, which you see are all laid out to to show what's playing and what's not. You can really kind of work out a structure for a song, just improvisational e. It's basically the same as the drum programming, but on a macro level instead of micro level. So I like able to the lot for for that ability to do that. Right. Um, so when you're thinking about structuring these songs, you know, a lot of records have breakdowns or, you know, like the drop is the dub step kids say on, um, you really want to think about building a song that structured in a way that has has this peaks and valleys, has kind of drama in it and in a way to I guess, you know, have a beginning and a middle and an end and generate interest throughout the piece of music. And so I think that the subtracted editing that I was talking about has a lot to do with those breakdowns where maybe you can build a really powerful moment and all that, uh, all that it really takes is stripping everything back and then, like, maybe a really good use of an effect or something. So to show that I'm gonna switch back here and show you how you can kind of, um, build a neat break down that way. So I've got I'm gonna you know these guys. So I've got this track here I loathe. I'm gonna decide that after eight bars we're gonna cut out and then after 12 bars, we're gonna cut the kick right? Then let's say maybe the clap in the conga and everything else just we just want the end of this transition just to have the baseline, right? So it goes like this. So that's I mean, that's a pretty simple breakdown that you've just built with nothing but like cutting stuff out. But if you wanted something to give it a little more, um, drama or to make it punch a little more once it comes back in, there's a few things you could do. Um, let's see. We have our crash here because I think one of the biggest mistakes people make is to not pay off a breakdown, to have some sort of breakdown where you strip everything back and it's like it feels like, Wow, this is gonna be a really big moment when this track kicks in and then it kicks in and it's just kind of wimpy. And it's way worse than if you just hadn't had a breakdown because it feels so anticlimactic, you know, So one way you could do that is I mean, I think a crash symbol is a really simple way to do it. Um, makes it feel a little bigger. Another thing is, if you have a crash symbol that you've reversed sometimes that can give you this like, kind of almost like a like a sucking in noise where it just feels like it literally, like, pulls you into, like, the punch of the track coming back. And you could do that with a craft symbol or really like any noise. You know, that has, like, a long tail, Teoh. No, no, no, no, no, no, no, no, no, no. Um And so that's kind of like a simple trick that works real well. You can do both of those together. Obviously where, um, another kind of ah thing. I think that works real well. That's that's really subtle. Um, let's say you're having, like, your intro of your song and you want there to be a breakdown and then, like the track hits, it's like Boom, right Start your song with the kick drum turned down a little bit so that and it's like, so settled it. People will usually even notice it, Um, but it just gives a little more oomph. It's It's, like kind of cheating in a way, but you have your track kick Drum is just a little bit quiet when the track starts from intro, and then you have this breakdown. No, no, no, no, no, no, no. Kick drums like three decibels louder when it comes in and you don't notice that the kick drums three decibels louder. You just notice like, Oh, that track bangs really hard after the after the drop, you know? So there's a lot of, like, subtle little tricks like that that aren't the don't take a lot of like effects knowledge or like studio wizardry or whatever. I mean effects, knowledge and studio wizardry. You're awesome, and there's plenty of that that you could do to make a great breakdown, too. But I think a lot of it could be like deceptively simple.
Class Description
Classic analog drum machines have morphed into a massive library of available options for the modern producer. How do you decide when a 707 kick or a 808 hihat is more appropriate for the song? What about blending in these classic sounds with sampled grooves?
Chrissy is a genre-bending DJ/producer that has been called a "walking encyclopedia of 30 years of dance music." In Drum Sample Editing & Programming for Electronic Music, he will guide you through his techniques to isolating the perfect drum groove, reinforcing them with programmed drums and chopping, warping, and rearranging samples into floor-crushing beats that will get played at clubs. 
You'll learn:
How to chop up samples from a song when you only have the fully mixed version
Mixing tips for creating jaw-dropping kicks and crystal clear punchy snares
How to use compression to make your drums thicker and louder
With a myriad of drum machines, sample kits, and programmers, it can be overwhelming to match the tones with the grooves you create. With classic tracks to sample and a myriad of tools to draw from, Chrissy will show you how to completely own drum production for electronic dance music.