Drum Sample Editing & Programming for Electronic Music
Drum Programming in Grid Mode in Sony Acid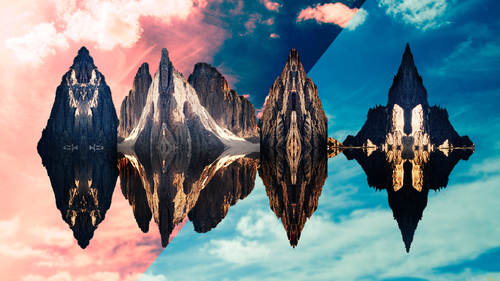 Drum Sample Editing & Programming for Electronic Music
Drum Programming in Grid Mode in Sony Acid
Lesson Info
Drum Programming in Grid Mode in Sony Acid
so I'm gonna actually go back acid to show a little bit of grid mode at a few more kind of concepts of putting together. So, you know, different. Different beats go back to this guy that we had on this little, you know, demo beat from our 70. So you have this, You know, you've got, like, a bass drum that's just jump from from from, um, and again, like your collapse air. Usually gonna be usually gonna have, like a clapper, a snare drum on the two. And the four, even if you're kick drum isn't like a four on the floor beat. Usually you want something that kind of anchor you to that kind of rhythmic structure. Um, once you get a little mawr into, uh, like, you've gotten that down and you know how to program a bit, there's more. Kind of, like, complicated stuff you can do. Um, you can do a lot with, like, triplets or with swinging symbols. So, as you can see, these guys here aren't perfectly on the grid. If they were on the grid, it would look and sound like this, right? So, like a really r...
igid kind of almost technology symbol. But instead I've got him swung. So it's more like it's like a little more shuffle E and basically what that is. You know, when people talk about like a swung symbol, they mean that the 2nd 4th positions, instead of being on the 16th note or on the eighth note, have been moved to the nearest neighbouring triplet. So instead of having to be there to beats in the you know, in the like to 16th notes in an eighth note space, you would divide it up into three. So you have that that that that that that that the data and keep the 1st 1 and the 3rd 1 with the with the middle triplet open and that will give you that like one triplets are, you know, swung Cymbal sound. If you went in and painted in all of the triplets, it would give you more of like an almost like like a shuffle li like old like R and B kind of Well, that's really fast. But you know, and and you have you have a lot of that kind of like triplets. It pops up in a lot of dub step. It pops up in a lot of footwork. Music? Um, a lot of things that aren't as, like four on the floor, asshole. Music is where his house would make use of a lot more, Just like shuffled swung symbols. Um, another thing you know, I talked about, like, hand drawing a little bit. Usually all these Dawes will have, like a snap mode, which basically, you try and draw something, and it'll put it nearest. It's basically quant ization for drawing in the grid. We'll put it in whatever the nearest value that you have is set toe whatever you've quanta ized it too. So if you said it too, 16th notes it will throw it on the 16th notes. What you can do is you can turn that snapping off if you want to have something that's a little sloppy or that has, like, a live feel to it. And you can say I'm just gonna shuffle the this over here a little bit. I'm gonna move these just a little bit off the beat so that there not, um so robotic sounding and then and you can hear how those clubs aren't exactly on the kick, they aren't exactly uniform anymore. I mean, they still don't sound really like a drum machine flat, but they sound more like a person. Played it, you know? And if that's a sound you're going for, um, that, you know, that's that's how you do it. You if you didn't want to play it live if you want to have a little more control. Another thing you can do is you can mix up the volumes a little bit. Andi have it to be We're not. Everything is the same. Volume just kind of pull down the gain on some of these individual hits, and then that'll give it this again, a feeling of like, you know, because when a human claps, not every clap is identical volume, like on a drum machine, and so it gives it a little more of that, like live feel. It depends, you know, it's it's all about how sloppy you want to get with it and how how much you want to recreate that live sound. But those are ways to do it, and you know, you can do that with any instrument. You get to wacky with it, and it's gonna make it hard for a deejay to play in a club because it will be, like, difficult to be mixed with another record. But, um, it's, you know, something to think about. And so that's, you know, that's good for, like, building your own drum programs. But let's look at if you're doing a remix kind of matching to somebody else's, uh, drum programming, they've done so right here I have I'm gonna mute the instruments on this that we just have the drums. So you see, right here we have the kick channel on one, the snare onto at high hats on eight. Cut this standoff four bar loops. So it's a little more like, manageable to work with right here. Um and you can actually see, you know, these air stands just like the individual tracks that were given to do the remix with, And you can see how you know you see each kick drum and you see each snare in the track. If you wanted to say like Okay, well, I like this rhythm, but I don't like that bass drum. I want to have a different bass drum. You could go and let's look for a bass drum. We liked. I'm gonna go into this eight. Awake it just because we've used that so much and pick this really big booming in a way, and you can go on the grid and say, Oh, well, there's one. There is one and just draw to match the programming of the original Let's see soon was back here, zoom button, Be cooperative, Thank you. And you just kind of can see how it's pretty easy toe. See where they had it in and copy what they did. And that's, you know, one way of going through and switching out the drums in a track, even if maybe they haven't given you all of the individual parts, you can still maybe see it from the master drum track. Likes getting idea of that. Really Big Peak is a kick drum. That little peak is a symbol and draw something in From that, um, let's say we'll go back to the start, and so that's the exact same pattern. It's just this really big toe weight kick. Um, another thing you could dio like, Let's say on the opposite, I really like this drum, but I hate this stupid pattern. It sounds bad I'm gonna make my own pattern. And you can actually just, you know, like, use their whole drum track. Just take the first hit of it and use that as you would, um, Any drum sample, you know, So just turn this into a basic, like, four on the floor kick or do whatever you want with it. Um, So there's a lot of ways to kind of apply that drum programming. Uh, those drum programming ideas too, You know, the stems you get from somebody who wants you to do a remix for them. Um, also, you know, like, I think about kind of subtract Ivo editing, and maybe they've given you all these parts, and you don't really need to add things. Maybe you just need to, like, cut some stuff out. You know, um, so here also, uh, all right, you know, let's reload this. You could just find, like, a nice loop of the song that has all your different things in it. All your different parts you like, and say Okay, I have all of this year. Um, what do I think? Work. Um, you know, like, maybe I don't like these Congo's and I just want to cut those out and see, You know, you can strip it down to kind of like get to a breakdown point and then, you know, rebuild and just kind of jam around, fiddle around with things until you get a structure that you like without having a like add a bunch of new stuff if it doesn't need it.
Class Description
Classic analog drum machines have morphed into a massive library of available options for the modern producer. How do you decide when a 707 kick or a 808 hihat is more appropriate for the song? What about blending in these classic sounds with sampled grooves?
Chrissy is a genre-bending DJ/producer that has been called a "walking encyclopedia of 30 years of dance music." In Drum Sample Editing & Programming for Electronic Music, he will guide you through his techniques to isolating the perfect drum groove, reinforcing them with programmed drums and chopping, warping, and rearranging samples into floor-crushing beats that will get played at clubs. 
You'll learn:
How to chop up samples from a song when you only have the fully mixed version
Mixing tips for creating jaw-dropping kicks and crystal clear punchy snares
How to use compression to make your drums thicker and louder
With a myriad of drum machines, sample kits, and programmers, it can be overwhelming to match the tones with the grooves you create. With classic tracks to sample and a myriad of tools to draw from, Chrissy will show you how to completely own drum production for electronic dance music.