Drum Sample Editing & Programming for Electronic Music
General Q&A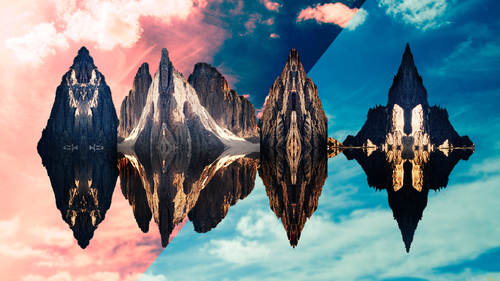 Drum Sample Editing & Programming for Electronic Music
General Q&A
Lesson Info
General Q&A
How do you avoid the problem of blending break beats with program drums and not having it sound to money? Um, it's a huge problem. It's a big pain in the neck. A lot of times I will actually cut out most of the low end on the break beat. Just like I would cut out the low end. All those other instruments all pull up. We'll pull this up and show you where we have this beat we were working with that Has the break beat on it. I think that sounds very muddy, which is cool if you want that, like big warehouse sound. But ah thing you could do so one. Take this. I'm just cut out all of that low end and see if you like how that sounds. I'd like you don't even really here that much of a difference in the in the drum program except that it sounds way last money. Another one is you can use, you know, like we showed with that noise gay that can help kind of cut out some of those transients that followed the actual hits that you want sometimes those transients or what you want because that gives, li...
ke the tambor of the Break beat gives you that feel. But sometimes you just want those hits to hit really hard. And you can use a noise gate. That kind of gets rid of a lot, a lot of the mud, because it's reducing the volume on the parts that don't have the punchy bits. Yeah, how much glue is needed or how much compression rather is needed for glue for a drum bus? It depends. Yeah, I think I think we can, um, I'm gonna show some some compression tips as well. A little bit. Andi, I think I tend to not use a lot. I think it depends on the kind of music you're making If you're making you know, if you're trying to make a justice record, then a ton of compression, you know, um or for like, a really, um, like the like a current dub step record that would come out today with a lot of, you know, like a Skrillex type record. I think you need a lot of compression on those, but for house music or dance hall or techno or it pretty much any other form of electronic music We're using a drum machine. Um, I like to be pretty gentle with the compression on the drum bus and then use compression on the master bus. Yeah. Cool. Chris wanted to know. Do you ever use delay on high hats? Sure. Yeah, all the time. Yeah, it's awesome. I think, um, delay on high hats can get tricky and overwhelming and confusing. Like, if you have here, I'll show you. Where is my little high hat? Here. So here is, um, 16th notes that air swung with high hats. So if I put a If I put 1/16 note delay on here, it's gonna sound kind of stuttering because you're gonna have it's gonna sound study re. And it's gonna sound phased because you have the high hat and then the high hat on the triplet. And at the same time that the hi hats on the triplet, the original high hat is gonna have its first delayed hit hitting just a tiny bit before the triplet, actually, on the 16th note. And so the the hi hats that are on the one and three are gonna sound phase because they're gonna have doubles of other high hats on 16th notes with their delay phases and then the hi hats on the triplets are going to sound stuttering because they're gonna have this other high hat with it. That can sound really cool, though, You know, um, and and for something that's not swung, you don't get that stutter. But you do get that phasing. And that kind of variability in volume and phasing that comes with putting a delay on a really rigid high hat can add a lot of texture and interest to the symbols of a track and really subtle way. Yeah. Um, so Marie, she wants to know. Hello, Krissy. Can you show some techniques to pitch any cute? Those 80 wait. Bass drums? Yeah, yeah, let's let's do that. Um, pitching your 808 bass drums. So I'm gonna open back up where I have, um, this eight await kit in contact that we were working in. Let's see. So there we go. So two ways to do this one way you see where we were, and we, um, had thes different instruments laid out in contact. Now, if I wanted to make a region for my eight away kick, we're see to is the anchor note. So the original pitch is gonna be on C two. But then I can drag the region to be way bigger than see two. So basically, you're playing your 808 kick drum sample up and down the keyboard. Um, and you can use that to match the chord structure of your song to match the melody of your song. And in that way, your bass drum can also function as the baseline for the record, which is a cool trick but also makes it really easy. It's like a cheat to mix your record, because then you don't have to mix a baseline and a kick drum together. You just have one and it it's simple. It's it's really nice. So that's one way to do it. You could map it to your keyboard. Yeah, you could actually draught in, so I've you can see that program is the same beat that we had before. But I've moved the region for the eight away, so that bottom note isn't triggering anything that you can see this red line of the kick triggering. It's just triggering an empty note now because I moved that region. So what I'm gonna dio is I'm gonna pull up a NATO weight drum and draw it under the grid. So we've got these eight await kicks here and all you I mean, all you really have to do, you can see, like you just use the plus and minus buttons to change the pitch of these notes in the grid. And then there you go. Now, I will say human ears are way worse at detecting the pitch of a real loaded note like that than they are of detecting the pitch of higher note like our ears air just built to be better at knowing a pitch when it's higher up. And so sometimes you'll do this and it will be at a tune and you won't notice until you hear it on club. So what I like to do is double check. So basically, all I did there was take the whole track and pull it up two octaves just so that I can hear it in a higher register and double check that I didn't put the pitch and wrong because it's so low. And then once, you know, that's right and that the melody is exactly how you wanted it. You can drop it back down two octaves or three octaves or whatever into the register where you feel in your gut as opposed to necessarily hearing it with the same acuity. Yeah.
Class Description
Classic analog drum machines have morphed into a massive library of available options for the modern producer. How do you decide when a 707 kick or a 808 hihat is more appropriate for the song? What about blending in these classic sounds with sampled grooves?
Chrissy is a genre-bending DJ/producer that has been called a "walking encyclopedia of 30 years of dance music." In Drum Sample Editing & Programming for Electronic Music, he will guide you through his techniques to isolating the perfect drum groove, reinforcing them with programmed drums and chopping, warping, and rearranging samples into floor-crushing beats that will get played at clubs. 
You'll learn:
How to chop up samples from a song when you only have the fully mixed version
Mixing tips for creating jaw-dropping kicks and crystal clear punchy snares
How to use compression to make your drums thicker and louder
With a myriad of drum machines, sample kits, and programmers, it can be overwhelming to match the tones with the grooves you create. With classic tracks to sample and a myriad of tools to draw from, Chrissy will show you how to completely own drum production for electronic dance music.