Drum Sample Editing & Programming for Electronic Music
Improvising Breakbeats in Kontakt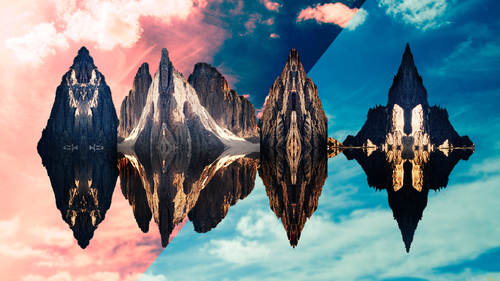 Drum Sample Editing & Programming for Electronic Music
Improvising Breakbeats in Kontakt
Lesson Info
Improvising Breakbeats in Kontakt
another way to kind of play this if you want to improvise on your drum pad the same way that you would with drum samples, as you can break these all up in their constituent parts and have you know 32 different samples here or you can take bigger chunks. So let's say I want to take. I'll save that as its own file. We'll call that. I'll just call that one for the sake of brevity, and we'll call that, too, and we'll take with Crash and snare hit. We'll split those up into two. I'll call the snare Hit four or call the crash three. So Oh, and that just, well, timing. Um, so we have a question. What's up? So Michael's a question. What about using master or tempo master and able to live for taming breaks within perfect time? India. If you do this than drum machines and everything will follow the fluctuating temple, a temp of that master track Afterwards, you can still Kwan ties and change the time, and it will. Do you ever do that I produced for I mean you can do that. My workflow is usually ...
to get the tempo of the sample in check and then export that as a new wave file and then use that perfect time corrected sample in a new composition. And I don't have to worry about the headache of the of the tempo, um, or warping or any of that stuff, because I just, you know, like I want to build the track without much fuss, you know? So So that's usually my method of doing it. Um, that's probably good way of doing it. So you have to fix it later. You don't have to think about it as much. If you're doing something where you want more of a live feeling, more variability in the tempo, you can build it around that, um, but it will make you drum machine than all your other stuff. Sound a little herky jerky and a little more human. I think I think that could be a cool kind of trick for building a really unique sound. But I don't think it's like a every day, like how you go about your production, at least not for me. Um, so what we can do here? I'm gonna load those samples we just did into contact well, you to. Okay, um so loaded all of these in, and we're going to go to our mapping editor. And where are we on the keyboard? We're right there. And you can see So I'll set this region towards Onley that key, See one and so see one triggers that will set the second region to just be d. I'll set the third sample to just be on e right here, and I'll set the fourth sample to trigger on F. Now, I am gonna turn the release on these up on the decay, which is, you know, what we talked about, um, for the sense stuff. And basically, for that, that will just mean the thing plays all the way through, even if I let go of the key. So now I can kind of play out rhythms like that. Um, but if I were to play two keys together, the whole class over, there's a way around that you can, uh, go into your, uh, let's see, Max voices and you turn that one. And then that says basically that only one thing could be talking at a time so the samples won't talk over each other. on won't clash. You can turn it up if you want. Um, I mean, you can use those samples talking over each other and clashing a little bit for kind of effect in certain kind of productions. Um, but for this one, I think we just want to kind of played a little more straight. So you set that Teoh one and then you can basically just like you would record a drum program and midi you can record it this away. Um, kind of build out a rhythm, a new rhythm out of a break beat That way. Um, you could also do this. I'll pull up ableto real quick. Let me dio Don't say that. So we can come back to it later. Um, basically, you're gonna set this up the same way that you're setting up the drum kit. Enable tin to play through the pads, but just with bigger chunks, You know, you've got this guy here. Let's go. Here. Let's go here. That guy there, for instance. Um, you wanna look at him and make sure that a Bolton hasn't done any, like automatically. We tried to figure out what the tempo is because they're just one hits and you just wanted to play like one hits. I'll put the whole sample here. I'm gonna turn off the quant ization. A Bolton looked at the sample and automatically figured out that the tempo was supposed to be 1 27 So that's good. So Oh, stop that guy. That's just on a loop, right? So you can just play your stuff in a built in that same way, recorded as a scene Perfect. The timing of it, um, you can set your, you know, quant ization to whatever you want. You know, an eighth note or according under 1/16 note. If you want to play it live and have that kind of fluidity and then, uh, yeah, likewise, you know, on the surface, you can tap it out on the screen, and it's, ah, it's a fun kind of way to do things. My preference personally is to do stuff on the grid, and I think you have a little more control that way.
Class Description
Classic analog drum machines have morphed into a massive library of available options for the modern producer. How do you decide when a 707 kick or a 808 hihat is more appropriate for the song? What about blending in these classic sounds with sampled grooves?
Chrissy is a genre-bending DJ/producer that has been called a "walking encyclopedia of 30 years of dance music." In Drum Sample Editing & Programming for Electronic Music, he will guide you through his techniques to isolating the perfect drum groove, reinforcing them with programmed drums and chopping, warping, and rearranging samples into floor-crushing beats that will get played at clubs. 
You'll learn:
How to chop up samples from a song when you only have the fully mixed version
Mixing tips for creating jaw-dropping kicks and crystal clear punchy snares
How to use compression to make your drums thicker and louder
With a myriad of drum machines, sample kits, and programmers, it can be overwhelming to match the tones with the grooves you create. With classic tracks to sample and a myriad of tools to draw from, Chrissy will show you how to completely own drum production for electronic dance music.