Drum Sample Editing & Programming for Electronic Music
Mapping Drum Sounds in Ableton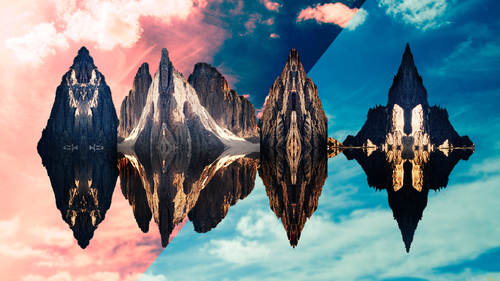 Drum Sample Editing & Programming for Electronic Music
Mapping Drum Sounds in Ableton
Lesson Info
Mapping Drum Sounds in Ableton
another way you can do it. That kind of overcomes that. If you're working in able to live on, let's pull that up real quick. You can basically, um, have the pad functionality that you would have with a software sampler, but you can have it in the actual tracks of the Daw, so I'll show you here. It's set up to be a little more of, ah, as opposed to a straightforward Daw. It's something that's a little more you can. You know, I hate these there were jammed, but you know, like play around with it so you can see I push this first pad button and it just automatically maps to this. It triggers that which is silent right now. But do you put some stuff in there and, uh, let's let's get our Joe machines and we'll just show the same thing that we did. But do it in a Bolton. Um, so I put a kick here, and it's, um, triggering that same way and then so so you can basically throw your instruments here. I'll show you. You throw your instruments in those different channels and you can trigger him from...
these different pads on, but I like about able tennis that it works with launch key and works with a lot of other USB MIDI controllers and actually shows you visa kind of lit up because I have things loaded into those 1st 4 channels. And so this is basically the same kind of thing where, well, it's not the best playing, but you can You can see what I'm talking about, where you have, Um, So if you go through and you record that right, you can set to have a metre gnome to kind of get your rhythm and you can tell it Count me in one bar, right? This little thing right here is your Metrodome, and it says, you know, don't count me and give me two bars, Whatever. Um, and you ah, it record and basically just happy rhythm in and what it will do. There's another view to this that's more like a traditional daw, Um, and you hit tab toe shuffled back and forth between those two views, and you can see where it has put these things that basically, if you record alive sequence just tapping it out on the pads, it will throw it into this other view on, So just to demonstrate that all put us at the beginning of a song and oh, my stick. So I do that and then I tab over and you see, it's replaced what we had with this kind of sloppy playing that I just did, and I could say, Let's see. All right, Um, I always forget where they hide this. Um okay, so you put the track the basically arrange these things on the grid in the same way that you would Any other program, you know, you can fix the timing on. Duh. Really? Like Kwan ties your your sounds basically, and then you can, um, plop it over back into the other side. Um, yeah, here it is you gotta create, and then I'll select my time right here. There we go. Consolidate time to new scene and then that gives you the thing that you played is now another thing that you can trigger. The whole sequence is another thing you can trigger in this kind of more Jan based section here. So here's some things, but I played before Well, quantifies that you can set here. This basically sets your quant ization, so you can tell it. I want everything. The trigger. On an eighth note. I want everything the trigger on 1/16 note. So I have a little four bar loops that I've recorded here, and I'll just set that for everything to trigger every four bars. So it'll play. How do I put this? You have each of these that's going through, and I can say I want the clap to come in, but I want the class to come in perfectly on the beat of how I recorded my sequence. So you hit the play button on here or you continued on your pad. You see how it's like blinking green like it's getting ready to trigger. And then once it turns green at the start of the next four bar sequence because you said it toe four bars over here, then it will come in on the beat. And that's a nice kind of concept throughout able turn where you can set the quant ization at whatever you want, and then everything you trigger will come in exactly as you said it. Um ah, lot of times you see producers who just haven't NPC or they have, ah, controller on their just playing their sequences, you know, playing like really crazy drum programs live on these controllers, and they sound perfect, right? And usually the way they do that is there playing it into ableto live. And they said it to I want everything to be on 1/16 note or I want everything to be on a 32nd now and that way there a little bit off and it, like correct it to the nearest 16th note value. Um, it kind of works like by the price is right rule. Like if you go over your screw, you know you have tow. You have to be a little bit before the time to get it to bump up to that, because it's it's not a time machine, and if you lay that can't let go back and correct it. But, um, so that works really well for playing live drums if you set it to a low value like 1/16 note. But if you have sequences you've already built and then plopped them over into the arrangement mode, saved temas a scene and plot them back into a Bolton are into the you know, like more jam based mode. I forget what they call it. Then you can use the quant ization at, like, a, ah, full measure or two bars or four bars to make it a little more. Uh, like you're building a bigger track out of little bits and pieces of drum sounds on, then you can keep jamming. You could set up, you know, 10 different scenes of different percussion patterns or different bits of songs and just go back and forth and say, You know, I wanna cut this one off this one and then just have, like, a breakdown here, and then I want to kick to come back in the next right here. You know, um and it even works where you can have it and set these scenes are all in a row, and you can push this button over here and say, I want activate all of them and then I'll bring Bring that back in so you can set up rows of different you know, different parts that you would have, uh, whether it's drums or, you know, melodies or whatever and kind of hit record again and build a whole song out of Just, like fiddling around with these different parts. Um, So, Chris, you we have a question about actually a couple questions about this from the from the chats. Should you use quantities, quantities, ization in session view or clip view or either? Yeah, it works. It works in, uh, well, okay, so in in the in the arrangement view, basically, you're kwon ization. You know, you're going to be drawing these things onto the grid. And so you have these little grid bars here, that kind of guide you You can usually you're gonna go use those as your kind of guide. You can draw off of that grid. If you want something that sounds a little sloppy or has a live feel you can say I'm gonna use the grid is a suggestion. You know, um, the actual Kwan ization really is is most helpful when you're recording something, live just to kind of get what you've done back into, you know, to correct human error in your playing. Um, and so most of the time, you're going to use that in this view here, But if you're the kind of person who, like you know, I know what I want to do. And I'm just gonna bang out a whole song in one take, then, definitely. You know, you can record in this view with colonization, and it'll also work. Um, I'm not talented enough of a live player to be able to do that. So I'm more of a person who, you know, bangs out like four bars and then is, you know, hyper obsessive about, like, correcting and giving it. Like exactly what I had in my mind. Someone from more of a drumming background probably doesn't have have my struggle. Um, so was there another question? I'm sorry. Yeah, Joe has when this one got two votes. Can you also use mini pads to trigger effects modules on and off during your performance? Yeah, you can. Yeah. Um, the way it various from from dog to dog, how you would do that. And I think, um, the most useful way certain Dawes will let you use a pad to trigger like an on off. Um, I find usually, like, turning the effect on and off, eats a lot of CPU, and so kind of what I'm mawr into doing is an effect. Will have, like, a wet dry, so you can control how much of the effect is on there. And I would midi map the effect toe one of these knobs that specifically the wet, dry function of the effect of one of these knobs. And then I would automate that with the knob so I could have a smoother transition between off and on and also a transition that didn't eat up a bunch of CPU every time I did it. Because you just have the effect running in the background. And there's not that, like, Wait, I gotta think about turning this guy on that. You know, if if your computer is not super duper knew it, it could be problems. Um, so let's see, where were we? Thea, the other thing that I kind of wanted to show, and I'll go over here to this surface. So I have a surface here that amusing on, and I'm gonna open that same little file. Um, and you have this sounds laid out, and right now I'm using this stylist to start them. Um, but with a touch screen, you can I mean, you could play it right on the screen. um, it's not something that the manufacturers of these Dawes like you know, they don't really expect. Everybody toe have, like a tablet with a touch screen that can run a full dog, But you can definitely do it. There's one way would be to get a V S t. That's like a software sampler that has, like, drum pads built into the V S t. But if you don't want to buy that, that kind of work around I do is go into, like, the accessibility settings and set like the magnifier on which is Mawr intended for, I think, people with vision problems. But you can just, like, zoom in on your pads and be like, um, playing tracks this away here when they stop this because I have it set to four bar colonization and I'm gonna put it on 16th notes so you can just kind of like tapa Tap it, tap on your touchscreen, Andi, we'll stop the hat, um, and kind of build something that way in the same way that you would with a pad, but just like actually doing it on the screen of a tablet, it's not the most elegant solution but it totally works. And I like to do it. Or I was just gonna ask West Thea Layton. See on that, versus I mean, can you feel it as you're playing it? Can you feel a big Layton? See, you could do a little bit of late, and it takes getting used to, but even with these pads, it really Um whatever input device you have, there's not one that I've I felt like you're gonna have to figure out what the Layton C is and go into the late Insee settings of your dog and kind of adjust for that, no matter what it is. So, um, yeah, all of these have kind of different amounts of late and see, which is why some of like the pad playing is a little bit choppy. But, um, yeah, that's gonna be something you're just gonna have toe fiddle around with in in your dog either way and get a setting You really happy with, um also kind of learning? I guess it's a lot like, you know, coming from a d. J background, um, learning to, like anticipate the beat and come in just early enough to be perfectly on time, given the late and see of the device you're working with, whether it's like a turntables motor or this touch screen or these pads. So, um, to switch back over to this guy what you would do to kind of counter act that, um, you have your layton see settings here, and you can basically fiddle around with these until you find something that you really like those air under your preferences here. Or it asked it. I think they're under the options preferences. Um, so, yeah, you just kind of have to work around that one, because computers, you know
Class Description
Classic analog drum machines have morphed into a massive library of available options for the modern producer. How do you decide when a 707 kick or a 808 hihat is more appropriate for the song? What about blending in these classic sounds with sampled grooves?
Chrissy is a genre-bending DJ/producer that has been called a "walking encyclopedia of 30 years of dance music." In Drum Sample Editing & Programming for Electronic Music, he will guide you through his techniques to isolating the perfect drum groove, reinforcing them with programmed drums and chopping, warping, and rearranging samples into floor-crushing beats that will get played at clubs. 
You'll learn:
How to chop up samples from a song when you only have the fully mixed version
Mixing tips for creating jaw-dropping kicks and crystal clear punchy snares
How to use compression to make your drums thicker and louder
With a myriad of drum machines, sample kits, and programmers, it can be overwhelming to match the tones with the grooves you create. With classic tracks to sample and a myriad of tools to draw from, Chrissy will show you how to completely own drum production for electronic dance music.