Drum Sample Editing & Programming for Electronic Music
Mapping Drum Sounds in Kontakt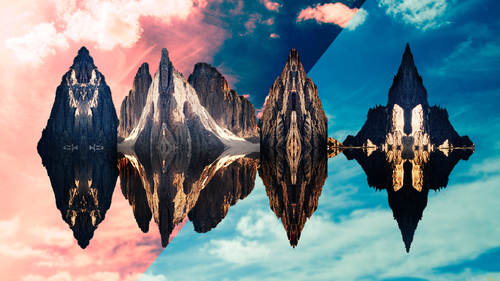 Drum Sample Editing & Programming for Electronic Music
Mapping Drum Sounds in Kontakt
Lesson Info
Mapping Drum Sounds in Kontakt
if we are gonna, you know, program drums. Basically, there's a few ways we can do it. We can work on the grid as samples, and I think you know, if he will pull out some noises here, Um, there's a clap will take a big, um, kick drum from an it away. And, uh, what's things? Crash, which is not the most authentic sanding crash in the world, but will work for us and, uh, like a ride Cymbal. And so, basically, you're just viewing this as a time grid, right? And you can lay out your instruments on this grid as if it were sheet music. Um, so just you build like a little four bar loop here. Um, generally, uh, you know, you're gonna have your kick on the one and three and your snare on the two and four or your clap. Um, but, you know, fiddle around, do a bunch of weird stuff. Just because a lot of records have the rhythm kind of structured that way doesn't mean that you have to, um, and so you can start to just kind of fiddle around, get something you like, and flesh it out until you have somet...
hing that you really happy with. You know, um, bring that up a little bit, and so you know, you can How do I put this? I guess one trying to say is if you if you start out with this template, you know, and then you where am I going with this? So you start out with this kind of template, and then you can kind of shuffle things around, I guess. Andi, here, let me show. Um, here we go. So you can move these notes around on the grid to kind of, you know, change what you're going for. Sound wise, Andi kind of build out from that until you get something that you like. Another way to do it. If you wanted to work on something like Mawr organically. If drawing that on the grid doesn't appeal to you, you can build something, um, using drum pads like you would build, you know, like you would play it on an NPC or on an electronic drum kit. And there's a couple ways to do that. Um, you can use there's a lot of different, like software sampler plug ins that will take midi input and you can, uh, set up things to trigger the pads for this one. I'm using contact, and I'll show you how it works. So basically, you'll see I've put these sounds into contact. I just dragged them into this window here, and it sets up in instrument bank with, um And then you can see here. Each one of these represents a different key. And I've set here, have set a bass drum, Toby on e and then of God, a cloud, a snare drum right here. And a closed hat and a clap. So those air mapped to those regions on the keyboard via midi, which corresponds on this controller this Novation launch key to these keys right here. And also to these pads, which were the same midi note number as those keys. Um and so basically, you can tap out, you know, whatever the heck you want, right like that, and record it in your Daw as as midi information. You know, you just said its record here all like so And you can see as I record it lays down these note values here. Um, so this bottom line is the kick drum on this top line is the snare. And then once you have that, you can kind of go in and, uh, edit it as you would at it. Samples built in on the grid. You know, you can say, Well, that looks a little off there, and that one's a little roughed, you know, and fix the timing of things. Um, so here's one that I built earlier. That's basically the same drum program is. Before that, I played on the way but just played a different way. Um, the upside to that is it's really nice to be able to tap something out on these pads and work that away. The downside is, you know, if I built everything out, it's samples. I've got four different tracks in the dog for those sounds, and I can control the volume on all of those independently, really easily. I can put effects on any of those channels really easily. If I have it all in contact, then that's just one channel going out. And I really unlimited, too, using the volume controls in contact and the effects in contact to control each of those channels and get my mix right. So it's a little harder to get your song. Um, really perfectly fine tunes that way. Um, it can be done. It's just I I love toe kind of work a little more simply and have it in in the different tracks in the doll. Um, another way you can do it. That kind of overcomes that. If you're working in able to live on, let's pull that up real quick.
Class Description
Classic analog drum machines have morphed into a massive library of available options for the modern producer. How do you decide when a 707 kick or a 808 hihat is more appropriate for the song? What about blending in these classic sounds with sampled grooves?
Chrissy is a genre-bending DJ/producer that has been called a "walking encyclopedia of 30 years of dance music." In Drum Sample Editing & Programming for Electronic Music, he will guide you through his techniques to isolating the perfect drum groove, reinforcing them with programmed drums and chopping, warping, and rearranging samples into floor-crushing beats that will get played at clubs. 
You'll learn:
How to chop up samples from a song when you only have the fully mixed version
Mixing tips for creating jaw-dropping kicks and crystal clear punchy snares
How to use compression to make your drums thicker and louder
With a myriad of drum machines, sample kits, and programmers, it can be overwhelming to match the tones with the grooves you create. With classic tracks to sample and a myriad of tools to draw from, Chrissy will show you how to completely own drum production for electronic dance music.