Drum Sample Editing & Programming for Electronic Music
Structuring a Remix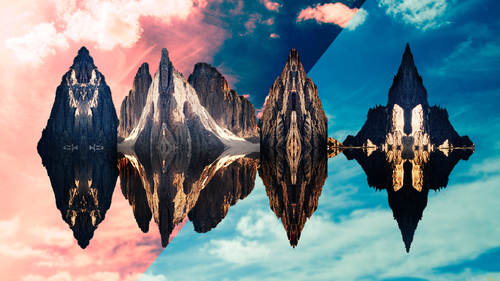 Drum Sample Editing & Programming for Electronic Music
Structuring a Remix
Lesson Info
Structuring a Remix
we're gonna look at kind of structuring a remix and, you know, building a larger song out of out of your parts that you have. Um, first things first, I'm gonna pull up this track where I have the stem mixes of this song. So basically, you know, when I say stem mix is what I mean is that the producer bounced out for us. You know, a track That's just the kick drum of the song on. Then you know every instrument in its own track. So you have all of the parts separated exactly as they were in the original record. Um, sometimes you're doing a remix, and you don't have access to that, Especially if you're doing like a bootleg, you know, thing on your own. You might just be going from the song that's on the single, you know, and that that could get more ended, like doing a re edit, where it's the tools that you'll be able to use their a little more like for edit work, and we'll talk about that in a little bit. But for right now, best case scenario, you have the ah capella. You have all the ins...
truments as individual tracks. Um, it's sometimes if you're doing a remix, you'll get the stems and you'll notice that they have all the drums bounced toe one track. So they have just drum track, piano, track, guitar track, whatever. It never hurts to ask them. You know, if they have sent you the files, you know, asked the producer or the engineer whoever sent a label guy um yo, can you give me busted out stems for each instrument on the drum track? Because I'd love toe, you know, be ableto bring in parts and bring out parts as I want. Also, Midi is great to have if they have, like, the midi track for the keyboards or whatever and they can send that that'll help. But usually they'll just give you a pack of staff. That's what you have to work with. Um, so I think my first step is I like to kind of lay everything out on get really organized with it, so you can see right here we have the whole song laid out in its original format, and then I can kind of, um, structure it how I want, right? Um, a good kind of starting thing to think about is what do I want to do with this song? Do I want toe? You know, like we said in the introduction this morning, Um, you know, what's my end goal for this remix? Um, for this one, we're just gonna kind of, you know, go over some of the basic concepts as opposed to, you know, filling out a whole thing. But one of the things that's really important, at least for dance music, is tohave a kind of intro and unending that will let a d. J playing in a club without too much effort. Um, obviously a really good d J is gonna play whatever they want. If it's a good song, they'll play it even if it's not deejay friendly, even if it's hard to mix even if the transition is weird. Ah, good deejay will find a way to play it. But you don't want just good DJ's playing your record. You went everybody playing your record, even if they happen to be a crappy deejay. And so it helps to think about ways to make a record. That's that's easy for a deejay to play in a nightclub, but they don't have to worry about, Um I think the key that that you know, if you have an intro like you can see right here this intro, it just starts with the baseline right away. If you strip that back. So where you just have maybe eight bars of just the beat? That's gonna be easier for someone to mix it in. Also, you know, if everything's coming in kind of in eight or 16 bar increments so you can see the baseline comes in after eight bars and then this piano comes in right after 16 bars. Um, that's a good way to kind of give something that a deejay structurally can work with and can play also, like, you know, don't make it in 7/8 time. Don't make it have, like, you know, drop out for half a bar and then come back in. Um, just kind of think about the math of a record within the constant within the constraints of other dance records that are, you know, 44 time and built in increments of eight bars and because that's what is going to be before and after your record in the club, and that's what the D J has to mix into and mix out of, Um, so let's see the clothes like the end of your song, this kind of the same way. So you'll see on this one. We have this kick drum here. Here. I'll show you can see right here in the Kick Drum Channel, where there's a little breakdown where the kick drum drops out and then you come back right here again with like like I said earlier, you can see the kick drum fades out and then comes in loud. And there's a little crash symbol there that we heard just to kind of punctuate the beat coming back in. And then you can see that we have the beat for measures, and then the beat drops out and we have another 16 measures that you know. The deejay can have the beat from the next record coming in while this kind of rides out. So having an ending that works for another D J T. You know, mix next record into is pretty important on this. Maybe we could even stripped the baseline away for this last eight or last 16 so it's a little easier for them if they're mixing in a song that has a really strong baseline at the beginning. Um, and then, yeah, Just when you're structuring this remix, you know, all the stuff that we kind of talked about before. Um, what do you want to do with the tempo? You know, you could you could speed this up. I think the best way if I were to do that like, let's say I wanted to have this be, you know, instead of sped up, I wanted to be like a really lazy, like belly Eric chill kind of song. I'd put all of these into that beat map, Elastic pro that I like Andi. So just pretend I did that for all 16 tracks. Andi. Then you can change, you know, to kind of whatever you want. 100 beats per minute instead of 1 20 Another thing you could do is you just program your own beat at that tempo. Switch your instruments, your actual you know, things that carry the melody, your baseline and your piano and Yadi yada yada into that tempo. Andi, where's my piano? Right here and then program your own beat. Let's see um, so here we've just picked out a little kick drama symbol, just the kind of show. But I'm just gonna paint the kick drum man is quarter notes and paint the symbol in 1/16 notes on. Then just copy. Paste that on down the line until I have a nice little eight bar loop of that and you can see, But, you know, just simple stuff like that to give the track a totally different feel and just follow your creative vision and do whatever you want with it. I think that you also can. I mean, maybe you want to radically overhaul it. Maybe you just want to, like, fix something. Maybe you think, like, for example, So this song here it has this I'll bring it back up. The 1 has this baseline. But then 17 bars in the baseline changes and that piano comes in it and it turns into a different chord structure. So maybe I'm like, I hate that I hate that chord structure. I don't like that. That's not my style. I don't like that piano. You know, um I mean, I personally like it, but maybe somebody else you know, and they just want toe loop that baseline through the whole track. That first baseline from the first 17 bars. Um, you know, you could definitely use remixing as kind of your way to fix things in a song that, like, maybe you would have done differently if you had been the original artist. Or sounds that but aren't your sensibility creatively? Um, hopefully the person you do the remix for is a, like, offended that you took all the vocals out and change the melody and change like everything about their song. But yeah. And, uh, yes. So you can basically kind of the things we've talked about used to beef up the drums or replace drums or or even you could chop these drums up in the same way that you would chop a break, be here. Let me someone, uh, move these kicks toe where, instead of being quarter notes, they are dotted eighth notes. I'm gonna move this snare. Actually, I'm just delete the snare on the to move the speed over here a little bit. Um, and you have to do now. I'm gonna just loop that so you can hear what we're working with their. So you know, you can kind of chop up these stems that they gave you in the same way that you would chop up like a break beat sample on Lee. You have a lot more control over it because you can chop up each instrument individual instrument as opposed to having a work with the whole whole sound as is, um, now a lot of programs. Let's see, then, sir, where's my prove toe? A lot of programs also have ah, tool where you can swing these samples in acid is called groove Tool. Let me find ah, better one. I'm gonna put it on this shaker, actually, and it'll take your sample. And using the same kind of algorithm is time stretching. It'll kind of guess where the beats are and try to shuffle those beats by itself. Um, by like, we talked about taking the two and the four in those 16th notes and shifting them to the nearest triplet neighbor. I've never found that those algorithms work very well. And I think that if you wanted to swing an instrument in stems that somebody gave you, I think the best way to do it is to actually just cut, you know, on the beats, you can see each beat and then Kwan ties to a different grid and move it over there yourself. Um, if you're worried about this dead space here, you can kind of pull back and fade them into each other. And that'll, uh, kind of smudge those edges a little bit. So you get a little more natural sound out of swing that instrument. But I think to be honest, any of those like things in these Dawes that advertise like will radically change your sound without you having to do any work. And it will sound perfect because computers did it are always going to sound pretty lousy, I think. Um, yeah. And then, uh, I guess likewise with the groove thing. Be careful with time stretching, especially when you're doing it with, like, every single track out of stems. You know, maybe you don't notice the sound of time stretching when you do it just on the piano. But when you do it, unlike 16 tracks at once, those artifacts can kind of build up and sound pretty muddy. Um, and I think if you can avoid time stretching especially like with something like the kick or the snare, where maybe you can just pull that sample out and then play it on each hit, as opposed to stretching the whole track. I think that will help your final product sound a lot better. Um, your baseline in your piano and things like that. You can't really take that approach with as much. But it's okay to have a few tracks, especially like your melodic tracks that have been time stretched. Um, I think it's the rhythm section that you really need to take care toe. Keep the fidelity Is Aziz high and as true as possible?
Class Description
Classic analog drum machines have morphed into a massive library of available options for the modern producer. How do you decide when a 707 kick or a 808 hihat is more appropriate for the song? What about blending in these classic sounds with sampled grooves?
Chrissy is a genre-bending DJ/producer that has been called a "walking encyclopedia of 30 years of dance music." In Drum Sample Editing & Programming for Electronic Music, he will guide you through his techniques to isolating the perfect drum groove, reinforcing them with programmed drums and chopping, warping, and rearranging samples into floor-crushing beats that will get played at clubs. 
You'll learn:
How to chop up samples from a song when you only have the fully mixed version
Mixing tips for creating jaw-dropping kicks and crystal clear punchy snares
How to use compression to make your drums thicker and louder
With a myriad of drum machines, sample kits, and programmers, it can be overwhelming to match the tones with the grooves you create. With classic tracks to sample and a myriad of tools to draw from, Chrissy will show you how to completely own drum production for electronic dance music.