Client Image Review and Q&A
Jared Platt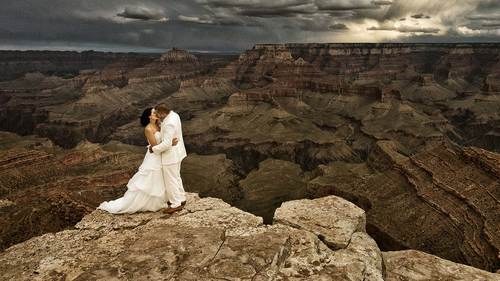 Client Image Review and Q&A
Jared Platt
Lesson Info
6. Client Image Review and Q&A
Lesson Info
Client Image Review and Q&A
so let's review your image is great okay so again I want to come in and I want to use light room as much as possible because that's what I'm doing all of my editing anyway and so I want my though the work that I do to be valuable all the way through the post production process so if I'm gonna work on images that air coming into the into light room then I want them to happen really quickly and if I'm going to star them and flag them and do all that kind of stuff to him I don't have to repeat this here if I'm using some external program and then I have to bring it in and repeat it here and say ok image number five is the one they wanted to come back here and click on image five so what we're gonna do is we're gonna look through these images with the client inside of light room so we'll start wherever the images got good and that's where we'll we'll start with him so we'll just start right here and we're gonna go we're gonna tab out the sides because we want the client have much space as ...
possible and then we're going to um highlight a set of three images that looked like they would be interesting and they're similar we're going at the end key to go into survey and now I'm going to ask the client to say do you have a favorite in that set of images and andy what I want you to do because I want you to just react to these if you don't see something you like don't choose it just say next if you see something that strikes you just pointed out to me and we'll start and it doesn't you don't have to be super accurate cause will come back through these again okay well this one jumped out at me because it's it's just because the surface is is more interesting it seems uh grainy it not granier but it almost looks like I've got a rugged sort of skin tone you're a rugged man okay well all right so we will take that one and then we're gonna go to tell me about these four uh I think maybe none no okay so and I'm gonna work with the client on this we're both working together towards the same goal anything there no okay how about their uh I like that but the third yeah yeah I think I agree with you I like that one so we'll pick that one um how about one of these to kind of like this last one a bit yeah yeah yeah I do okay it's it's really casual and natural yeah like that let's do a set of these yeah that that's your evil that's your yes people you need evil I think this one's creepy so yeah this is but this one is well for creepy no just just all right well serious yeah how about any of these on that someone I'm not so much how about these uh no I just looks lumpy in those I don't like the first one yeah that one's okay uh still is shoddy uh this looks like I got some disease over here I don't like any of this okay let's move on how about those uh no don't like those little too like high school yeah okay now I'm gonna skip this next set because we're doing dealing with lighting so I'm going to move into this sentence if we find any here let's just do these columns yeah um uh no not really I let's do these um no now watch what happens when you do those I like that one right there yeah uh yeah yeah good okay so now we can just simply sort those and now we've got all of the ones that we've chosen I don't like so now we've got the ones that he's chosen and now he can go through and say ok off all of these which are your favorites I like the sinister one I'm really big in that so I'm gonna give that to stars I get a lot of those parts anyway there you go okay uh isn't that they always make bald people the sinister one right we're just the senate yeah we're nicest guys I think we're even yeah okay I'm not arguing with him that's what they pay me I actually like this one except for the treatment yes ok yeah we can always ditch the treatment yeah and I like this on a lot so I'm okay so now we've got the three that we really like and those are the ones that will work on ok but now if the client has said something like for instance he doesn't like the treatment on this one I can go into my caption here and simply just type in remove treat treatment they're so now if my assistant's gonna work on this or if I'm gonna work on it later like I may not work on these till next week and I'll forget that he doesn't like this treatment but this captions gonna tell me that I don't need now we're done so thank you for your son's great appreciate it nice job and I will make sure you get these okay great thanks thanks a lot so it's a z z is that and now I have everything still in raw in the place that it needs to be to work on it I don't have to export it to some random programme and written you know starrett and then come back in and figure out what star this was and moving over to there it's just a simple process I'm shooting into the program itself we were tethered so that's a really great option for a client like this that wants to come in and just take a look at the images that's a great way to do it but if you're not tethered you can always still take the card out plug it in and bring him in and show him to the client but anyway the point is they're gonna have to get to light room at one point so you might as well review them they're select them there make notes there and adjust them there and get them across too many people use too many different programs toe work on their images and that's what kills their time because they're using this program for that in that program for this it's not worth your time efficiency requires you to cut out the waste and some of the some of the things that you do maybe a little bit better if you did it in this program are a little bit more entertaining if you did it in that program but the amount of downtime and getting it from place to place isn't worth the added benefit of the program so there's a law of diminishing returns at one point like for instance I like ice cream and I go to get ice cream with my wife and and she gets like the normal size right and I get this thing that looks like a trough you know it's like this big and every time I get it she laughs at me and she's just like how you not like three thousand pounds and I and I get the big one right and I'm fine but if I ate two of those the amount of enjoyment I would get for the calories I'm getting out of it is not worth it so one is worth it to is not so there's a lot of diminishing returns even when eating something yummy like ice cream there's a lot of diminishing returns and that's the same in the programs that you use and the way the methods you use to photograph can you can you do a better job photographing by spending an extra hour with somebody photographing absolutely but is is is the extra time spent shooting worth the little bit better photograph you get maybe not so you could choose to shoot your senior portrait for six hours but you're probably not going to get a good enough shot to make it worth the fact that you just cut your fee into a fourth you know you just wasted for extra hours and you didn't get enough out of it to really make it worth that time so instead you choose to do a two hour session because that's worth your time so you have to pick and choose how much you're willing to do for how much of a game and in this case that I don't think there's any program out there that has enough of a gain in the end the way it presents to the client that it's worth the time to go to it and back from it so that's why I choose to review everything with a client in light room yeah so between the time you shoot and you showed your client you do go through and call out some the bad ones not not if it's like this know this you saw exactly what I will do so if I'm doing a head shot with someone I will literally take them shoot them and come back and look at him now if it's ah senior or if it's something like that one engagement something like that I'll shoot them come back put them into the system I'll remove all this stragglers and I'll choose on ly the stuff that I want to show them and then I'll let them choose from there yeah you definitely if you have time it's great to remove the stragglers but if you don't you can just be honest with the client we don't want to look at those you notice I skipped some there's no point in looking at him because they were poorly lit so I was like yeah we don't need to deal with those yeah what do you suggest that we review persian off can I is this okay just send them I know just a bit right review so should we review them in person or should we review them online both if they're in the studio and they want to just come look at him that's the guy fastest most efficient way to do it because the clients there and you could just get it done and be done with it so that's the most efficient way to do it but there are advantages like we said teo get rid of the stragglers and so if we get rid of the stragglers and they leave then online is a great way to it here's my favorites tell me which ones you're interested in an all star um and that's a great way to do and you can create from the web module in light room you could just create a uh review site and have them look at him and then call you up or email you with the numbers and then you start them and if they make any notes put him in the notes and then and then you're done so yeah that's it's absolutely fine I do a lot of stuff online because I have plenty of clients that don't exist in phoenix they're somewhere else so we have to do it that way so said you usually film straight out of camera is what you're saying you don't do a lot of treatments to them and stuff when you saw him well if I have time I'll do all the treatments I'll pick the ones I want to do the treatments in fact we have a whole three day workshop on how I do that and so if if you're watching this workshop and you're thinking I want a lot of light room stuff we have three days of light room stuff that you should check out is it's a great great workshop that start to finish all in light room and stuff but yes we so if I have the time on an engagement session or whatever I will definitely always choose to cole the images and adjust the images before they ever see them this is the only instance this happens is when I'm with an art director and we're shooting a commercial shoot then they want to see everything that's coming across and they'll just sit at the table and watch him as they're coming in or if I'm with like a a quick portrait shoot head shot something like that come review get done because this kind of ah job doesn't pay enough to make it worth any additional time I'm going to provide this guy with three headshot pieces he's gonna pay me five hundred bucks it's not worth any more time to deal with it you know I mean they just get in get out and we'll send you the images later on this afternoon and be done you've got to get these kind of jobs cannot rest and wait and take up your time so on an engagement session or a senior portrait shoot then you have a lot of time to invest in those images and really work through him and show the client the very best so that they'll pick mohr to print because you know this is three images any questions out there and absolutely uh question from sam cocks in loveland colorado how many images you take in a typical shoot and how long do you usually spend with the client to select depends on the shoot so a typical wedding I'll shoot between three and five thousand images and then I'll provide the client with about six hundred on a engagement portrait shoot um I might shoot between seven hundred and thousand and provide them with you know fifty teo sixty images something like that um on a typical senior portrait five hundred to eight hundred images provide them with thirty images something like that um and then on a typical portrait like this might take a hundred images and provide them with four so I'm very heavy on the editing it's very important to edit down to the very very best I have no interest in showing you notice in the end we have three different options I'm not handing him three of these toe look at and two of those toe look at he's going to get one image that looks great on this one and one image that looks great here and one image that looks great here because there's no point in showing other work that's almost a cz good is that work right so you just answered clara varese question who wanted to know if you made up limerick preliminary edits of shoots before reviewing them clients and I'm just wondering how much time do you spend doing that are you really quick are you are you really quick at deciding or do you sit and like pain flee no no I am very very quick in fact that's what the other workshop was about is that the speed of getting through the selection process um I mean we made some pretty quick decisions on those and fortunately he knows what he likes and I know what I like and so together we made pretty quick work of of what we shot fifty images or something like that but on a typical wedding where I'm going from you know three to five thousand images down to six hundred images the cooling process is between one and one point six to one point eight hours so that's the calling I time myself I actually pulled out like that's really exactly yeah I pull out every time I call a wedding I pull out my phone and I start the timer and then I go and see how fast I can get it that's your average you're at three thousand images it's about an hour if it goes to five thousand images it gets to about an hour and a half so to cole and then adjusting takes of the six hundred images than adjusting takes between the first hundred images my favorites take me about forty minutes to finish and then the other five hundred take about twenty minutes tto finish him and get him out that's calling not no that's the editing yeah so so in the end cooling and adjusting him a good like I'm proud of that time not the fastest but a good time would be on our two and two and a half hours would be a good good time so pretty efficient yeah and that's important though because every hour that you're behind the the the computer doing post is an hour of your time that's not being paid for so it sucks away from the money you made on the shoot so someone pays you five hundred dollars an hour to shoot and you spent an hour and post now you got paid two fifty an hour you just cut your fee in half by working for an hour so rather you want to adjust these really quickly get them out the door and be done with it so that you have effectively kept your hourly rate at five hundred or maybe four hundred dollars an hour that's what you want it was really impressive to see you work so quickly on your last classroom when you're here for the ultimate light room workflow he's not joking when he said he gets it done like that I was like but there's ten beautiful images and he's like kind of theo so you have to be willing to make decisions and stick with him and you'll notice that we make decisions during the photo shoot we stick with him too we don't fuss over things because you don't want to see the client doesn't want to see you fuss over things the client wants to see you being exact and being firm and they want to see that they want to have confidence in what you know and what you have the ability to do so a question from manzini and do you ever do slide shows at the wedding yes and it's all done in light room again light room light room like um like one tool you want everything to be in one tool as much as possible so we bring them in so we I shoot I don't know where my camera went but camera has to be's it has a c f card and then it has an sd card so we shoot the raw to the cf card and then we shoot the j pegs to the sd card because the sd card actually khun fit right into my laptop it's ah the newer max have ah esti slot on the laptop so I just shove the so I hand the sd card off that's taken it's just recorded the small find j pegs and I just hand those after the assistant the assistant downloads all those into the laptop he goes through and coals and finds thirty great images and stars them and does some kind of an adjustment to the jpeg image we show that as a slide show on light room slide show uh module and then at the end when I get home I literally import the raw images into there with the j pegs and I can actually sort and I could just highlight all the stars and they'll sit right next to the raw so I can see oh that was started so star this one that was started so star this one so I can quickly maneuver and get the star off of the j peg and put it onto the raw right next to it so that now the client won't mrs so I know that I selected in the cooling process the images that the client saw the slide show yeah it's very important
Class Materials
Jared Platt Notes and Resources - Dec 2012.pdf
MaterialsRelease_JaredPlatt.pdf
Jared Platt Free Resources.pdf
Ratings and Reviews
Jared is a great teacher! This course is much better than I imagined because it is not only about fotography, but also about passion. I loved it!
Don't you just love it when Photographers, especially successful ones as Jared Platt, throw explanations out w/o any scientific backing to justify them? Jared's explanation of golden Setting Sun is dust and smog in the sky, when the real reason is scattering, the refraction of light by the molecules and objects in the atmosphere, not the smog and stuff much lower. He also defines latitude as a given amount, when it is actually the breadth of light individual camera sensors can record, normally about 5 or 6 stops. Made the rest of what he taught suspect at best. Glad I caught this for $25 rather than the huge first release price.
I was in the studio for this workshop and it was so, so much more than just about efficiency. Jared is a fantastic photographer and teacher, and makes everything so accesible. He covered Lightroom, presets, lighting equipment,software, music, artisic development, even, dare I say it, the soul of a photographer. I recommend this to anyone needing to spend a lot less time doing things you don't need to personally do, and/or anyone who needs to improve their artistry or technical skills. Do more. Waste less time. Share your work. Oh... and buy this course. :-)
Student Work