Exposing HDR Photography
Rafael "RC" Concepcion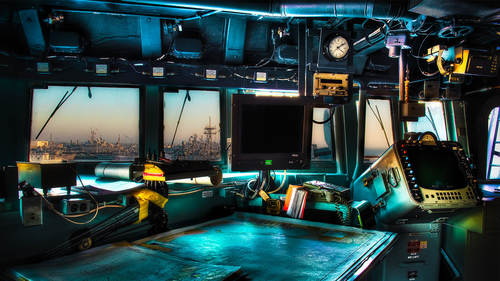 Exposing HDR Photography
Rafael "RC" Concepcion
Class Description
AFTER THIS CLASS YOU'LL BE ABLE TO:
Setup your camera to capture HDR
Use Photoshop, Lightroom and Photomatix to develop images
Post-process many details in your images
ABOUT RC'S CLASS:
Taking pictures can often seem like a compromise. Exposing for a region in a picture means sacrificing another area. HDR Photography is a proven technique that can let you make sure that every part of your picture is cared for and developed for its fullest potential. In this 60-minute class RC Concepcion will go over what you need to know of your camera to set up for HDR, teach you how to use Photoshop, Lightroom and Photomatix to develop the HDR file, and teach you tricks in Photoshop for post-processing every bit of detail on your images.
WHO THIS CLASS IS FOR:
Anyone interested in learning how to use HDR
SOFTWARE USED:
Adobe Photoshop CC 2019, Adobe Lightroom CC 2019, Photomatix Pro 6
ABOUT YOUR INSTRUCTOR:
Rafael Concepcion "RC" is an award-winning photographer and author of the best selling books "Get Your Photography On the Web", "The HDR Book – 2nd Edition" by Peachpit Press and "The Enthusiast's Guide to Lightroom" and "The Enthusiast's Guide to Photoshop" by Rocky Nook. RC served as the Director of Content and Education for Kelby Media Group, host of the popular podcasts "Photography Tips and Tricks" "The Lightroom Show" and "The Grid" with Scott Kelby before starting his online training resource First Shot School.
An Adobe Certified Instructor in Photoshop, Illustrator, and Lightroom, RC has over 20 years in the I.T. and e-commerce industries and spends his days developing content for all applications in the Adobe Creative Suite. RC also worked with Adobe to write the Adobe Certified Expert exam for Photoshop CS6, Lightroom 4, and Lightroom 5.
A sought after public speaker, he has held training seminars around the world and has worked with companies like Intel, Microsoft, Synology, Razer, Dell, Red Cinema, among many others.
Ratings and Reviews
It truly doesn't matter if this instructor creates work that looks different from what I like to make. What I got from this course were skills I needed to try something new. (In my case, I watched this before doing some interior photography, knowing I would need to use HDR in Lightroom.) RC teaches you how to set the camera up for bracketing and how HDR software works (in Lightroom, Photoshop, etc.) Apply your own creative aesthetic once you nail down these basics and you'll thank him, too.
Just what I was looking for. Basics of what HDR is and the basic steps to do it. I do not care yet about making it realistic or not. I can get into advanced features later, but I am strongly leaning towards non-natural, more impressionistic, looks.
Student Work