Arctic Drone Flight Key Takeaways
Curtis Jones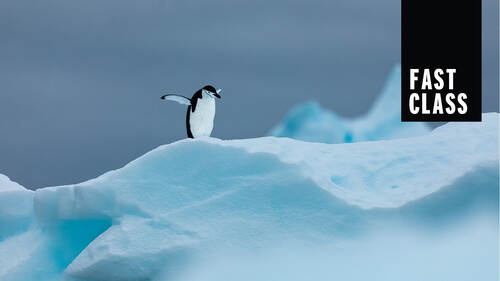 Arctic Drone Flight Key Takeaways
Curtis Jones
Lesson Info
19. Arctic Drone Flight Key Takeaways
Lesson Info
Arctic Drone Flight Key Takeaways
we've covered a few different techniques here on this drone outing and I'm going to go over them one last time just so they stick with you the first and the biggest thing, we really changed our perspective by getting that drone up in the air. Taking advantage of getting this very extreme perspective is a great way to open your scene up and get rid of visual clutter just like a telephoto lens, you know, shooting past clutter. It's the same thing if you get you know, top down perspectives like that, all of these things that are like blocking you know, and overlapping and intersecting with the horizon all of a sudden become less of an issue because you're shooting down also by getting the drone up in the air, we were able to really leverage the power of negative space. We we got this tiny little dog team, this massive sea ice, expansive situation and by getting the drone up like that and really embracing negative space and making the dog team looks so small in the frame. We can really tel...
l that story about you know, the the human in the big open space and how the environment itself and that visual mass that weight that the landscape and the environment of their carries really comes in and tells really helps tell the story of that image. So it becomes part of the subject. Another thing that we covered here was the use of a repeating pattern or a sequence of shapes and forms that when put together and looked at in this top down perspective. They don't look like visual noise, it's not distracting because they're all going in a similar direction. They all have that repetitive shape. And the final thing I wanted to talk about was just timing and weather. And it was really important with this shot in particular to go out at sunset so I could get those long shadows, get that nice contrast the light to really highlight the patterns in the snow. If you're going to try to create these shots with intention, really start looking at the weather. What's on the horizon, you know, is it going to be fog is going to be snow? Are you going to get low light, flat light, overcast days? You can create minimalist shots and all those conditions, but if you know before you go out what you can expect, then you can make photos intentionally instead of just like stumbling upon?
Ratings and Reviews
Lovely and information. The information was relevant and ended up helping a good bit.
Very interesting class, in a very unusual location (Arctic), which blended together to give a top notch class. I learned a lot about Minimalism as applied to photography, and Minimalism as applied to post-processing. Curtis is engaging while teaching and demonstrating on site, or back in his "office". I really enjoyed this class. Thank you Curtis.
Student Work