Choosing Gear to Create Minimalist Photographs
Curtis Jones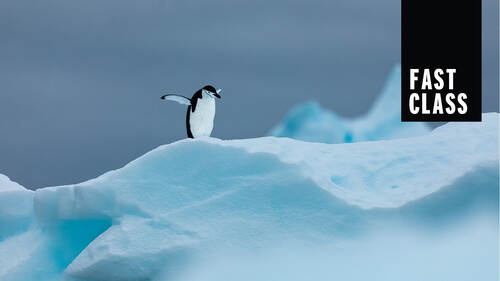 Choosing Gear to Create Minimalist Photographs
Curtis Jones
Lesson Info
6. Choosing Gear to Create Minimalist Photographs
Lesson Info
Choosing Gear to Create Minimalist Photographs
Yeah. Whether you use a telephoto lens, a neutral density filter or a tripod. Sometimes the right gear can make all the difference between a busy picture and a powerful photograph in this lesson, we're going to review some of the gear that I most commonly used to create minimalist images. Let's start off by talking about filters and quite often I'll use these neutral density filters to help extend my my exposure time or to slow the shutter speed down. And often that is because I'm trying to remove texture from water or from the sky, clouds, waves, fast moving water and waterfalls. So an nd filter like these. These are B and W. I think I've got like a six and a and also a polarizer. Sometimes anything that limits the amount of light getting into your lens can be used to help eliminate distractions and we're gonna go over some examples of that. The other thing that I really rely on quite a bit is a telephoto lens. Um It's probably the number one thing in the field that I do to help decl...
utter and shoot past distractions. So if you're out there and you see something that you like, you find that anchor that's really calling you, but you can't seem to shoot around or past all of the clutter. If you have a telephoto, this is a 70-200, you can go bigger, but even like 85 or might get you that little bit of distance that you need to shoot past the distracting post or a tree branch or a parking lot. Another way to shoot past distractions and helpfully get past all that clutter. If you can't afford a big telephoto, you need that extra reach, Pick up an extender like this. This is a cannon two times extender. I have a 1.4 as well, but they're really great. Uh fairly inexpensive ways to extend your reach and shoot past all that noise. Look for lenses with a fairly wide aperture fast lenses that allow you to have a shallow depth of field are going to help simplify your image by just removing distractions with that nice fall off that comes naturally with a lens like that. So I've been talking a lot about the telephoto lens and shooting past distractions. But if you have a really clean scene in front of you that is just calling out for more space, then that's when I'll go to like a 16 to 35 I'll usually shoot somewhere between 24 35 with this. I don't wanna go too wide. But the scene is clean and you've got big skies and epic perspective and you want to really hammer home scale and things like that, then the wide angle lens can do a lot for you as well. Of course if you're going to go out and shoot these images with longer exposures and using filters and things like that, you're really gonna want a stable tripod. I have a couple of different tripods, Some travel versions and some more sturdier ones for like the wind and when I'm not quite going so far away from home, ideally you just need to find a tripod you're going to use and you're not gonna leave in the car. And the last little thing I'm gonna throw in here is your phone. I use my phone all the time to find new compositions. It's just so easy to have it on you when you're out walking about town and you're noticing plays of light or shape or color and things like that. It's a really great way to just grab that shot quickly and then go back, get your camera if you really feel like there's something special there and re explore it and investigate again later. It's also great when you're out on trips and you're going to a location for the first time and you just want to get a good lay of the land and not be burdened with all your gear, taking your phone and walking around and just having that, um, sort of that creative limitation to shoot a clean, minimalist image with your phone sometimes is a really great way to force yourself to start seeing these images
Ratings and Reviews
Lovely and information. The information was relevant and ended up helping a good bit.
Very interesting class, in a very unusual location (Arctic), which blended together to give a top notch class. I learned a lot about Minimalism as applied to photography, and Minimalism as applied to post-processing. Curtis is engaging while teaching and demonstrating on site, or back in his "office". I really enjoyed this class. Thank you Curtis.
Student Work