Isolating Your Anchor
Curtis Jones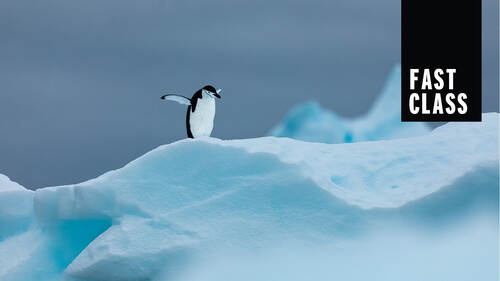 Isolating Your Anchor
Curtis Jones
Lesson Info
4. Isolating Your Anchor
Lesson Info
Isolating Your Anchor
now that we've talked about negative space and we've talked about visual distractions and removing all that clutter. It's time to talk about how to best isolate our subject and how to create a strong clean image around that subject and use it as an anchor just as there are many ways to remove distractions in the frame. There are many ways to isolate your anchor. Use a telephoto lens, change your perspective, get high, get low, moved to a different angle. All of this stuff can be done in the field so that you don't have to do it when you get home. So I'm gonna start with showing you the final photograph of a series of photos that I took because I want you to see that this is the point I eventually got to, but it wasn't really, really easy or instantly recognizable to me that this was the image I wanted to create. The image itself is really simple and basic, it's a nice angular rocky outcrop against the beautiful blue lake with just a little bit of ice forming up in the foreground and so...
me fresh fresh snow. I think it's bold. I think it really pops off the screen and it's also very clean and simple. And this is one of the first images that I took out of all that chaos. You get a chaotic photo and it's it's not really clear what it is. I want you to look at. I mean it's kind of clear that I want you to focus on that yellow tree in the middle. There's a lot of stuff going on though. There's a lot of distraction here. So we're gonna see if we can clean that up. I want to isolate my anchor which is the tree. Now, I will say that I moved away from this yellow tree and I found other trees that were easier to isolate. And that's one of the key takeaways here is that if a subject is just not working and you can't really isolate it cleanly, see if you can find another subject. And that's what I did. This is another image I took. I just rotated myself To the right. I moved over maybe five or 10 ft and I saw that there was a cleaner stand of trees on this rock outcropping here against the lake and against the sort of snowy, hazy background was instantly cleaner to me in my eyes. So I knew at least there was like a rabbit to chase here and that I could isolate this anger. This is a cleaner version of that. Again, I'm isolating, I'm isolating. I'm honing in on the subject. The subject is becoming more clear to me as we go along. It's going to be that line of ice forming the line of rock going back up to these nice, clean stand of trees and then the blue water, blue sky in the background. But I didn't want all of that background on the far shore. And I didn't want any of the clutter kind of from some of these taller trees into the top. Right. So I honed in on just a couple of little trees at the very edge of the rock. And what I did here is I tried to use some slightly longer shutter speeds to really kind of slow the exposure down and smooth out that water. And when I started doing that, it instantly popped for me. I realized, okay, if I can frame these trees against the blue water, take all the ripples out and then remove those trees in the top. Right, I might be onto something. And that is essentially what I did. I played around with different shutter speeds. I put on a couple of different nd filters until I got the right combination that worked for me. And then I just stood there with the camera on the tripod, took a bunch of different shots, made sure the focus was sharp and called it a day.
Ratings and Reviews
Lovely and information. The information was relevant and ended up helping a good bit.
Very interesting class, in a very unusual location (Arctic), which blended together to give a top notch class. I learned a lot about Minimalism as applied to photography, and Minimalism as applied to post-processing. Curtis is engaging while teaching and demonstrating on site, or back in his "office". I really enjoyed this class. Thank you Curtis.
Student Work