Location Session - Apex Beach
Curtis Jones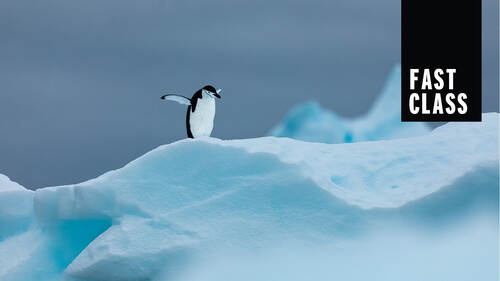 Location Session - Apex Beach
Curtis Jones
Lesson Info
9. Location Session - Apex Beach
Lesson Info
Location Session - Apex Beach
Yeah, I came down here to apex Beach just outside of Ocala with this beautiful little quiet little beach. Wanted to demonstrate that not all of this minimalism, photography necessarily has to be in black and white. Uh and show like strong shadow and stuff like that. But sometimes you can really use like a pop of color to really contrast e pop of color like this beautiful red on the boat here, against all of this white snow. So earlier in the day when it was snowing a bit more, it really was popping quite a bit. Honestly, when I came down, the primary composition that I had in mind framed out was just that sort of small red boat against this big snowy backdrop of the frozen bay and then like just basically detail, subtly falling off into the distance through all the rough ice, across to the mountains. We didn't quite get those conditions. There's a lot of visual clutter down here a lot more than I anticipated. I thought there'd be more snow on the ground, Things have started to melt a l...
ittle early here, so it was a little hard to find an angle or perspective to isolate that red boat, but knowing that it was quite red and it would pop. I knew that if I could get rid of the visual clutter it would bring a strong focal point and a strong anchor to my image. So I spent a bit of time going higher and lower, kind of moving around the subject a bit and eventually landed on uh using some of that visual clutter because I have a couple of shots where I kind of got rid of everything, but it did feel a little flat and a little boring, what I did to kind of combat that flat boring effect of that one dimensional sort of effect is I noticed that some of these old Hudson Bay company houses here and buildings have this lovely red uh accents to them shingles and and strapping and stuff like that are kind of tied in the red from the house, some nice lines of the house and strong horizontal lines and the planking on the side with the red boat and then this distant monument island just off in the distance, kind of anchoring the background, bringing three layers into the image. Still, it's pretty clean. It's pretty white and simple. I mean there is still quite a bit of snow. There may be a little bit of cleanup and post that I have to do to get rid of like some patches of sand and gravel and some rocks and stuff like that. We'll see. I'm not really sure for the most part, I quite like this balance of the building the boat and then uh the islands in the far distance and I still had enough snow in the air or atmospheric haze that I didn't get too much visual distraction and clutter from the mountains and things like that across the bay. Another thing that I really leaned on today was using that telephoto. I thought originally, and maybe I could go a little wider on this like 24 or 35 or something like that. But there was just too much too much exposed beach. The boardwalk was exposed. There were other pieces of equipment and things around. So there really was just a little too much visual clutter for a wide lens. So I elected to put on the telephoto, my 70 to I kind of just zoomed it in somewhere between 70 and 100. I'll have to check the data to see, but I wanted to shoot past all of that. So I got a little further back, zoomed in and got past all that clutter and still was able to kind of frame out a nice shot, really highlights that pop of color, that pretty red boat against a vast exposed kind of white backdrop. And then finally, one of the last things that happened just by chance, somebody walked into my frame while I was shooting and it actually looked like it might work like another piece. So again, working from this premise of what I quite often do is I go and I strip everything away, I get the very barest most minimal image I can find out of a composition. Uh and then start to add elements back up until the point where I see if I've gone too far and then all of a sudden I've kind of lost that thread, that clean visual style, that one additional element of a human seemed to kind of have a nice little catch. So after they left because they didn't really stick around, I basically set my camera on a tripod turned on the inter kilometer and then ran down to the scene to a couple of different spots where I thought maybe the balance of a human being in the shop would kind of help it out as well. I'm not really sure. I'll have to wait and see when I get home which of those two images I think works best. Which one's stronger. But it was nice to have the option isolate your subject with color with the telephoto lens with the atmospheric conditions like weather, today, snow. Uh, and then start adding little bits back in to kind of help tell your story up to the point where maybe you think you're starting to clutter the image again. That was essentially what I was up to today out here on apex Beach. I think maybe we've got something cool. I hope so and we'll see what you guys think
Ratings and Reviews
Lovely and information. The information was relevant and ended up helping a good bit.
Very interesting class, in a very unusual location (Arctic), which blended together to give a top notch class. I learned a lot about Minimalism as applied to photography, and Minimalism as applied to post-processing. Curtis is engaging while teaching and demonstrating on site, or back in his "office". I really enjoyed this class. Thank you Curtis.
Student Work