Location Session - Arctic Drone Flight
Curtis Jones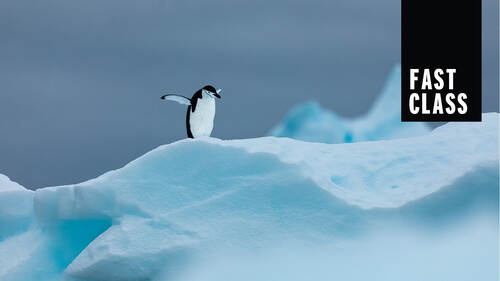 Location Session - Arctic Drone Flight
Curtis Jones
Lesson Info
17. Location Session - Arctic Drone Flight
Lesson Info
Location Session - Arctic Drone Flight
the drone that I carry with me most often when I'm out doing these kinds of trips is the DJ I Maverick air. I really like this drone. It's quite small and lightweight. It's compact, It travels really well. I've brought this drone to Greenland Mongolia all across Canada north american parts of europe and I haven't had much problem with it. It pairs really easily with my phone. It's quite easy to set up. One of the things I'd like to point out though, is that a lot of these places, these locations, you're quite far off the grid and you don't always have a wifi or cell service. And this thing wants you to pair with the latest update our firmware quite often. So just make sure you take care of that kind of stuff before you head out into the unknown. It was really important to me with this concept to go out at this specific time of day. I knew that at sunset or just before sunset the shadows were going to be long and the sun was going to be low enough that you get this nice relief, the side...
light that was going to highlight all the shape and pattern and form in the sea ice. And I wanted that to be a big part of this composition. I wanted Torsten and his team to be quite small in this visual sort of sea of negative space, but I wanted that texture and shape and form to be there as well. If I had gone out and tried this shot at a different time of day or on a flat light day and overcast day, you would have lost all of that relief and all that texture and I don't think it would have been quite as interesting. So it was very intentional to go out just before sunset. The same thing would apply to sunrise shoots as long as the sun is low on the horizon, you're gonna get these really nice shadows and you're going to really highlight and showcase all the patterns that are out there.
Ratings and Reviews
Lovely and information. The information was relevant and ended up helping a good bit.
Very interesting class, in a very unusual location (Arctic), which blended together to give a top notch class. I learned a lot about Minimalism as applied to photography, and Minimalism as applied to post-processing. Curtis is engaging while teaching and demonstrating on site, or back in his "office". I really enjoyed this class. Thank you Curtis.
Student Work