Print Your Work and Harness the Power of Minimalism
Curtis Jones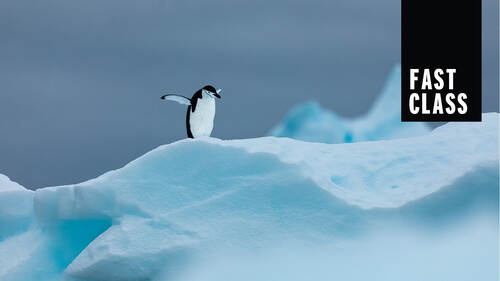 Print Your Work and Harness the Power of Minimalism
Curtis Jones
Lesson Info
14. Print Your Work and Harness the Power of Minimalism
Lesson Info
Print Your Work and Harness the Power of Minimalism
So we're going to try to take some images here today in a minimalist style embracing the atmosphere, which I feel like is one of the biggest ways or best ways I should say to kickstart your minimalist photo career. Go find fog, Go find overcast days, go find snowy days, blue sky days can work too. But if you really want to keep it simple at first and get those easy wins, find snow, find fog, find overcast days and embrace them and try to create some strong, simple minimalist photos. Fix my little love mike here, fix my hat. Got to get the hat right. Hey guys, so we've got atmosphere, we've got the environment that's going to help us out here with this simple photo. This minimalist photo. Now we just need an interesting subject to really pop in the scene and one of my favorite things to shoot up here. And one of the main reasons I keep coming back is the sled dog, The Inuit sled dog, Canadian sled dog goes by a couple of different names, but these guys are gorgeous, gorgeous animals, Th...
ey're super, super nice to shoot. They make great subjects up here against these northern snowy conditions. Uh, this is literally their backyard and so we're going to try and see if we can capture a few portraits. Maybe a couple more um, environmental style dog portraits for lack of a better word, we did get just a fresh fresh snowfall. Um, these guys are excited. We did just get a fresh snowfall. So the dog yard sometimes can be a little cluttered, a little messy. This is going to help and help reduce any kind of cleanup we do in post as well. We might get lucky, we might get some Ravens coming in on the action, which also is great for just adding a little more attention or interest in our, in our scene. So let's get to work. Let's see what we can do with the sled dogs on this gorgeous snowy day.
Ratings and Reviews
Lovely and information. The information was relevant and ended up helping a good bit.
Very interesting class, in a very unusual location (Arctic), which blended together to give a top notch class. I learned a lot about Minimalism as applied to photography, and Minimalism as applied to post-processing. Curtis is engaging while teaching and demonstrating on site, or back in his "office". I really enjoyed this class. Thank you Curtis.
Student Work