Sled Dog Portrait Key Takeaway
Curtis Jones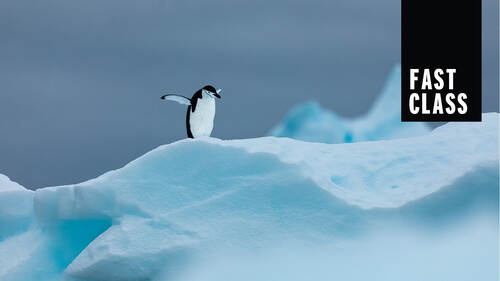 Sled Dog Portrait Key Takeaway
Curtis Jones
Lesson Info
16. Sled Dog Portrait Key Takeaway
Lesson Info
Sled Dog Portrait Key Takeaway
with this case study I wanted to kind of embrace and, and, and use three sort of tips tricks, whatever you wanna call it, arrows in your quiver to create a simple clean image. Number one being to just embrace the conditions of the day, which is this beautiful snowy, very clean, overcast day. It's going to do much of the heavy lifting. It's really easy or it's easier, I should say, to make these minimalist images and these clean images when you start with something like snow or fog or just overcast days. The second thing we did was we used a telephoto lens, helps compress and box out distractions so you focus the viewer's attention onto your subject. You shoot past by zooming past all the distractions and you really help eliminate a lot of noise and clutter. And then the third thing I did was I got really low to the ground and I embraced the snow as a foreground element. I shoved that lens right up into the snow. The snow is building up on the lens as I speak actually. Uh, and I did tha...
t for a couple of reasons. One I wanted to get low to be on the same level with the dog so I can get a more engaging, more natural looking portrait and two, there's somebody's coming and the dogs are getting excited and to, I wanted to use the snow as a foreground, like a subtle sort of soft push into the frame. Uh, sometimes with these images they have a tendency to look a little flat so you can increase the depth or introduce depth by shooting uh sort of a soft or subtle foreground element and in this case I use the snow. Um and hopefully you have like a subtle lead into the dog, which is the main point of the image and then a subtle drop off into the background. And hopefully those three things created a very clean, minimalist uh sled dog portrait, I think that's gonna be it for today. Fingers are quite cold. Dogs have had enough of me probably, I'm gonna make the rounds here and give these guys a little bit of love and attention. Uh and and I'll see you guys in the next uh episode episode class lesson. That's what they're called lessons, some lovely howling action going down here right now. Oh
Ratings and Reviews
Lovely and information. The information was relevant and ended up helping a good bit.
Very interesting class, in a very unusual location (Arctic), which blended together to give a top notch class. I learned a lot about Minimalism as applied to photography, and Minimalism as applied to post-processing. Curtis is engaging while teaching and demonstrating on site, or back in his "office". I really enjoyed this class. Thank you Curtis.
Student Work